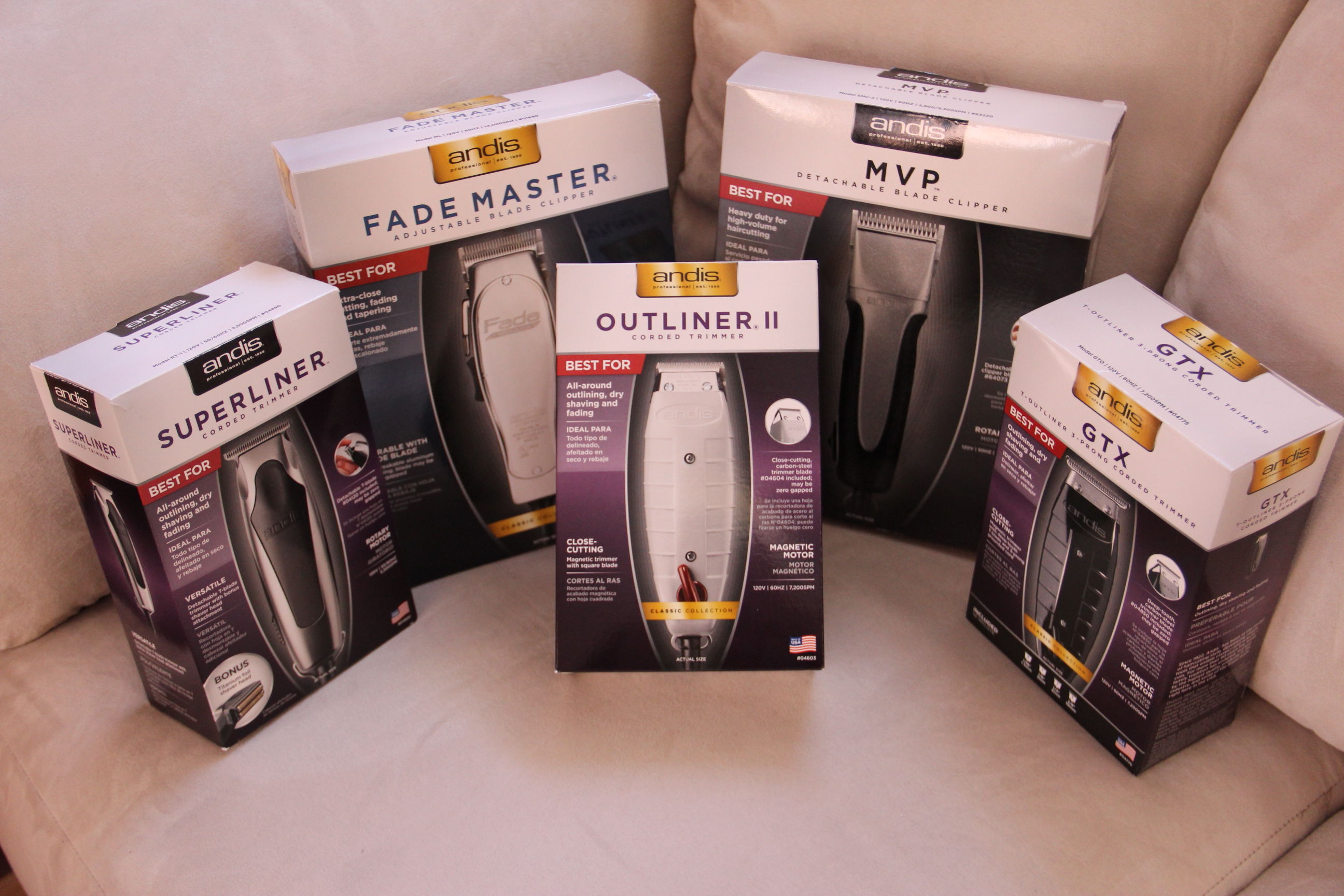 These days it doesn't matter whether you're a professional barber or just a regular guy looking to stay well-groomed, Andis makes a pair of clippers designed for any and every occasion. Here are some of my personal favorites:
The Andis MVP – 2 Speed Detachable Blade Clipper is Andis' top-of-the-line clipper. The rotary motor is perfect for heavy-duty use on wet or dry hair. The motor operates at a powerful 2800 to 3300 strokes per minute making cutting hair a breeze. The detachable blades are easy to change and the blades are easily cleaned. The two speeds give the barber styling versatility and better control of the cut. The Polymer Body Material provides a comfortable anti-slip, soft grip and allows the clippers to stay cool in your hands, while the Metallic Silver Finish gives the clippers a stylish look. These clippers will give the barber many hours of professional looking haircuts. Pricing: $243.80.
The Andis Fade Master is one of Andis' high-end products and is a great clipper for doing the classic "fade" haircut. Its adjustable blade is variable from 00000 to 000 degrees to make tapering much more precise. The Magnetic Motor is designed for heavy-duty cutting and the clipper contains an unbreakable aluminum housing. The blade cuts at an amazing 14,000 strokes per minute and can be zero gapped if preferred. The only drawback is the metal clipper can get pretty hot after extended use. But for the professional barber who knows their way around a good pair of clippers, this won't present a problem. Pricing: $160.71.
The Andis Superliner Corded Trimmer is the ideal T-blade trimmer for all-around outlining, dry shaving and fading. A smaller version of the MVP in design, it has the same Polymer Body Material and Metallic Silver casing providing that stylish look with comfortable anti-slip, soft grip which allows the clippers to stay cool in your hands. The lightweight Superliner also operates with a rotary motor and has detachable blades for greater versatility in cutting with multiple attachment options. The motor cuts at 5500 strokes per minute providing more than enough power for any trim or shaving job required. Pricing: $95.45.
The Andis GTX T-Outliner 3-Prong Corded Trimmer has a powerful high-speed Magnetic Motor that runs cool and quiet, while cutting at an efficient 7200 strokes per minute. It is ideal for outlining, dry shaving and fading. The Deep-tooth, carbon-steel trimmer blade may safely be zero-gapped for closer cutting. The glossy black finish gives the clippers a sleek modern look, while still being sturdy and durable enough to endure hours of extended operation. Pricing: $107.77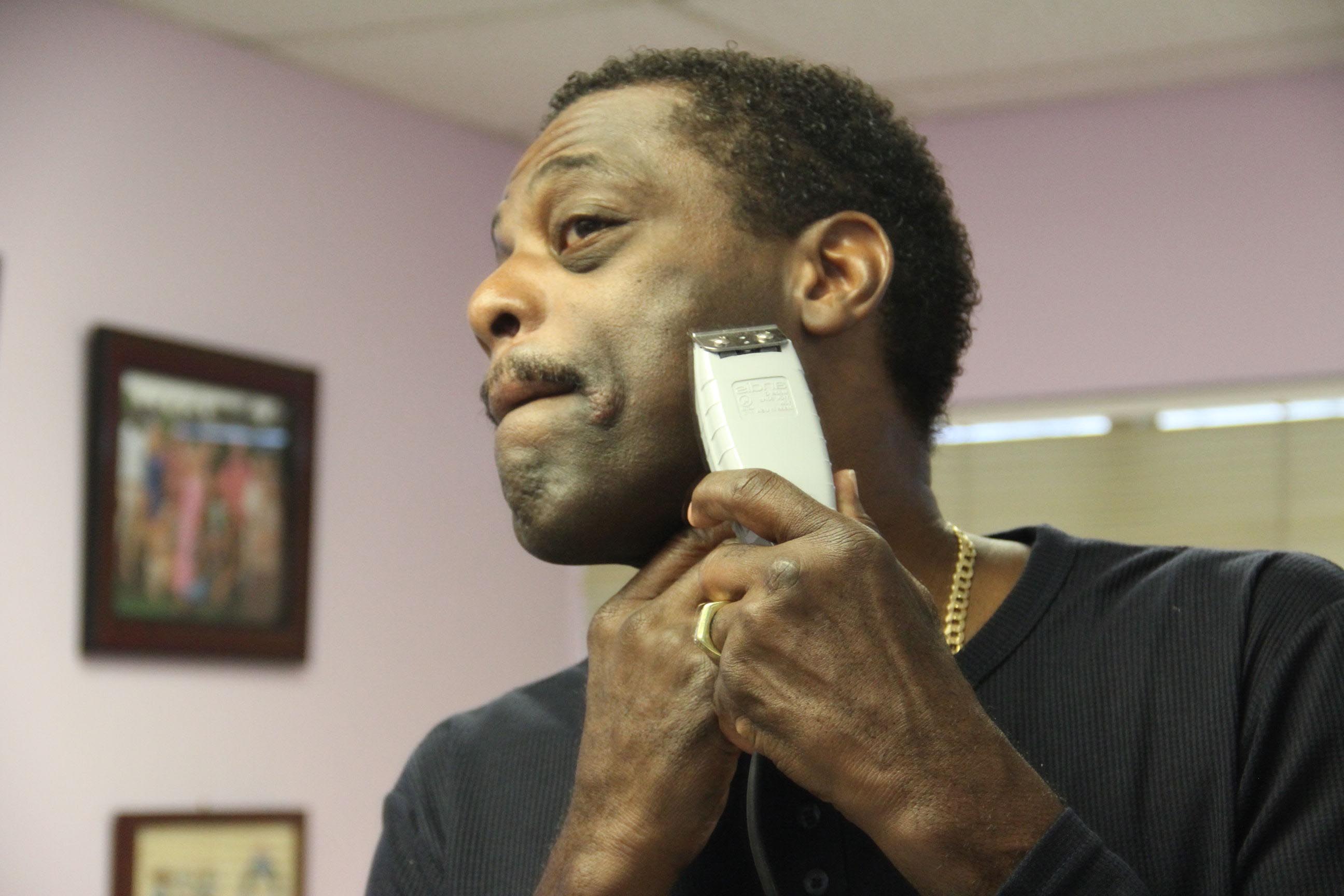 The Andis Outliner II Square Blade Trimmer is what one might call the "industry standard" for outline clippers. Or as most in the business say; "edging." This trimmer is one of the best close-cutting clippers available. The powerful Magnetic high-speed motor cuts at 7200 strokes per minute and runs cool and quiet. The Square Blade may be zero-gapped for maximum sharpness and cutting efficiency. And for those who are sensitive to razor blades, this clipper is also ideal for wet or dry shaving the face. Pricing: $91.13.
For more info visit: https://andis.com/