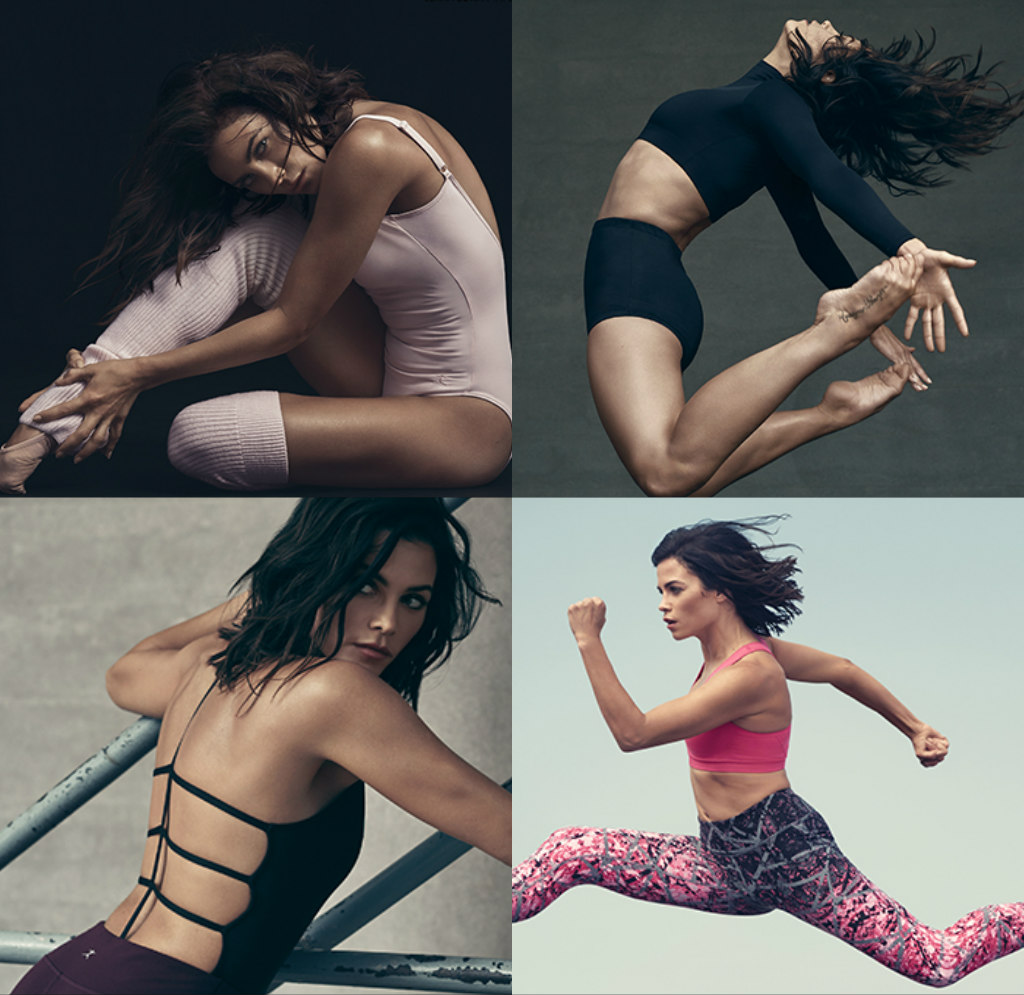 Danskin released today its stunning fall / holiday '16 marketing campaign, featuring brand ambassador, talented dancer and actress Jenna Dewan Tatum. The campaign, which is inspired by artistic and unexpected movement, is intended to show the brand and Tatum through a grittier lens while still highlighting the fashion and function of Danskin.
Commenting on the campaign Dewan Tatum said, "I have been dancing since I was a little girl, so working with Danskin felt like home to me. The opportunity to show how women and their daughters can grow with the brand was the perfect addition to my lifestyle, which still intimately includes dance."
Famed photographer Carolos Serrao perfectly depicts the dichotomy of beauty and grit through Tatum's breathtaking movement throughout an deconstructed warehouse in Los Angeles. Tatum crouches to grasp a pointed toe in her Danskin blush colored leotard and legwarmers, leaps into the air in a form fitting two-piece, and stares through the camera with her piercing hazel eyes in a black hoodie and high-impact sports bra.
The fall / holiday collection seen on Tatum includes everything from sexy bodysuits and classic dancewear, to loungewear and active apparel such as compression leggings with coordinating sports bras.
The campaign appears in the October issues of fashion and lifestyle magazines Harper's Bazaar, Self and Teen Vogue, and November issues Vogue, InStyle, Harper's Bazaar, Glamour and Shape. The campaign will also appear outdoor and online.
Danskin is available at danskin.com, Urban Outfitters, Lord & Taylor, Amazon and specialty dance stores. To stay up to date with the latest from the brand, follow Danskin on Instagram at @danskinapparel.