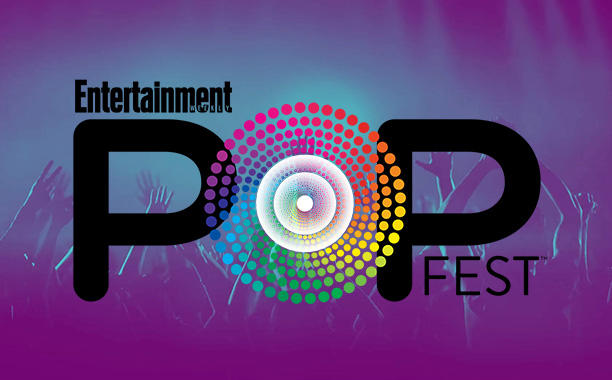 The ultimate "Cool Girl" is headed to Los Angeles to take the stage at Entertainment Weekly's PopFest. Critically acclaimed Swedish superstar Tove Lo will perform at the ultimate pop culture event, which already boasts appearances from music sensations Nick Jonas and Janelle Monae (both on Saturday, October 29). The performance will come on Sunday, October 30, just two days after the release of her eagerly anticipated new album, "Lady Wood."
Earlier this week, it was announced that Jennifer Aniston and the cast of Paramount's "Office Christmas Party" will also hit the PopFest stage on Sunday, October 30. Aniston, along with co-stars TJ Miller (Silicon Valley), Olivia Munn (X-Men: Apocalypse) and recent Emmy winner Courtney B. Vance (The People v O.J. Simpson: American Crime Story), will join directors Will Speck and Josh Gordon (The Switch), for an exclusive sneak peek at the film and a discussion about the making of this year's wildest holiday comedy (out Dec. 9). The film takes place over the course of one day as a Chicago tech company goes all out to win over a big client by turning their wintry shindig up to 11.
Entertainment Weekly's PopFest, the ultimate pop culture event, will take place at The Reef, located at 1933 S. Broadway, Los Angeles, CA 90007, in downtown Los Angeles. PopFest will kick off on the evening of Friday, October 28 with a special preview screening of "Marvel's Doctor Strange," followed by a Q&A with its director, Scott Derrickson. The first 300 people to purchase two-day VIP tickets to the festival will receive a complimentary ticket to the screening. Tickets are available to the general public at http://ewpopfest.com/.
Entertainment Weekly's curatorial talents will be brought to life as a two-day festival with a mix of pop culture related events including live music, film and television screenings, talks with talent and creators including actors, TV showrunners, film directors, videogame designers, authors and more. EW PopFest will offer an unforgettable immersive experience for fans, celebrities and brand partners. With a built-in fan base and millennial draw, EW PopFest will attract cross-generational attendees, tapping into Entertainment Weekly's combined audience of 28 million loyal, engaged fans. This highly interactive celebration of pop culture will engage consumers with innovative live and digital experiences, setting a standard no other festival can challenge.