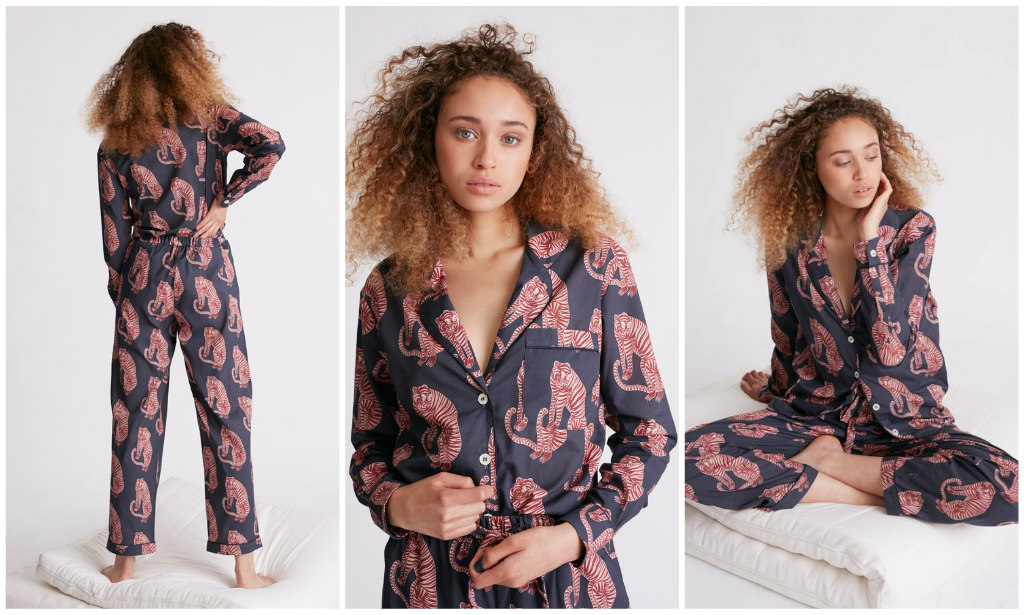 If your pajamas are so comfy that you can spend the full day in them, then they must be from the Desmond & Dempsey collection. I had not heard of the new luxury PJs from England before now, but I have to say, I am thrilled to have discovered them!
Destiny is a funny thing, so it goes for Molly and Joel. Growing up on opposite sides of the world, Molly in Australia and Joel in England, they came across each other in Canada.
As Joel stated, "It became clear that Molly loved wearing my shirts." Result, the designer duo and partners; Joel Jeffery and Molly Goddard, took from a men's shirt, and reimagined it for the bedroom just for her. Together they became Desmond & Dempsey.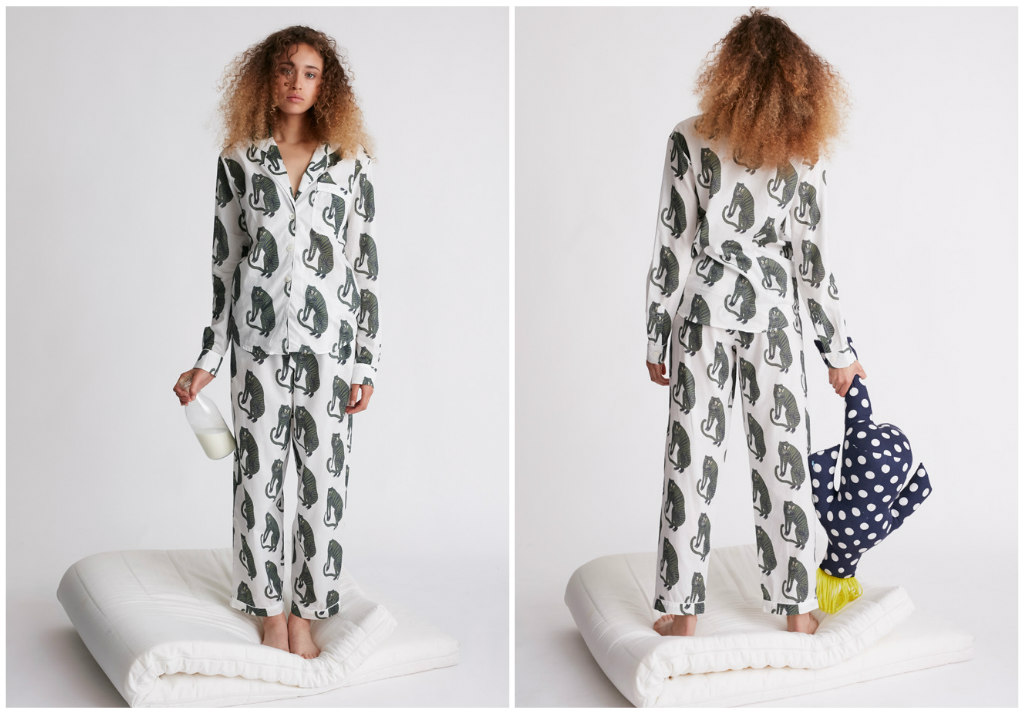 Working with 100% top quality luxury cottons, their prints are exclusive and hand painted in London. The new season collection "Long Tales" is a collection of legends from the East. Mismatched prints, moody patterns, the charm of an endless story in bed.
I chose the Sansindo Tiger Print Long Luxury Cotton Pyjama Set – White/Green. Soft to the touch, sexy and comfortable.
Price: $170.00 – A bit pricy but so worth it – and a great gifting idea for the holidays.