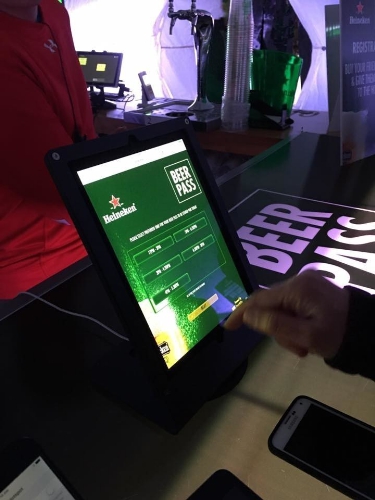 Buddy Drinks, the gifting application for celebrating friends and family around the world, successfully powered their mobile gifting portal at the Heineken House at Outside Lands 2016.
Buddy Drinks worked closely with the Corso Agency to offer festivalgoers the most unique and efficient way to get themselves or their friends into Heineken House.
All guests who visited Heineken House had the opportunity to send themselves or friends "Beer Passes," providing them pre-purchased Heineken's and instant "skip the line" access into Heineken House upon retrieval.
"Outside Lands was a great opportunity for us to showcase the flexibility of Buddy Drinks and prove its effectiveness at large scale events," said John Ladhari, Director of Events of Buddy Drinks.
The "Beer Pass" approach, customized for Heineken, helped improve the guest experience and expanded the Heineken House experience to others through the process of gifting.