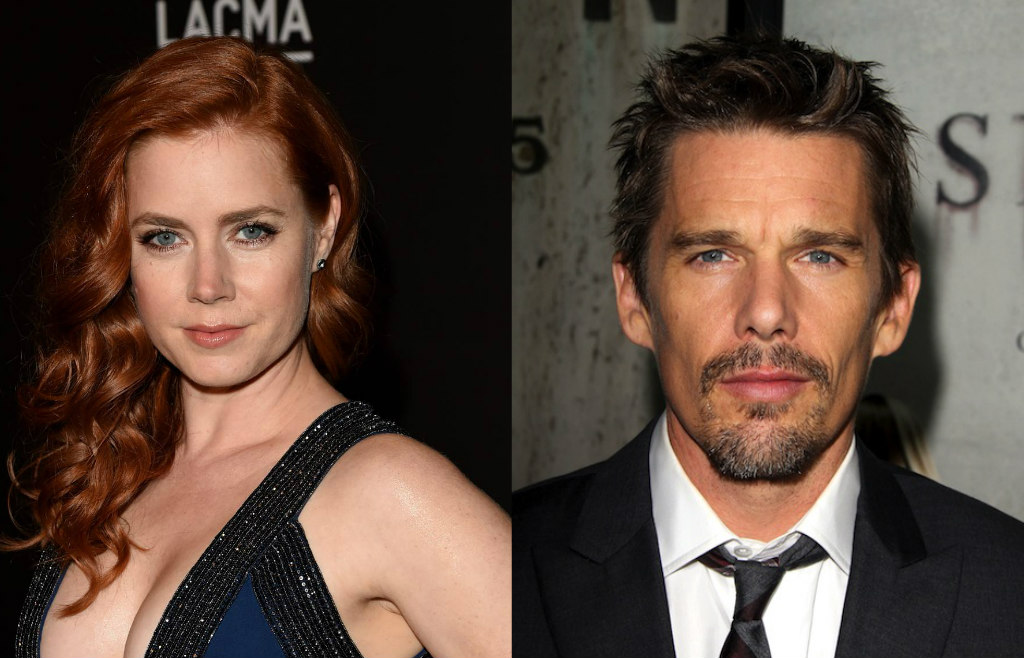 The Independent Filmmaker Project (IFP) announced that Ethan Hawke and Amy Adams will be presented with Actor and Actress Tributes, and Oliver Stone will receive the Director Tribute at the 2016 IFP Gotham Independent Film Awards set for Monday, November 28th at Cipriani Wall Street in New York City.
This year's Actress Tribute honoree, Amy Adams, has built an impressive body of work, challenging herself with each new role, and touching audiences worldwide with her masterful performances.Adams was most recently seen in Batman V Superman: Dawn of Justice, the sequel to the highly successful Man of Steel, in which she reprised her role of Lois Lane.
This year's Actor Tribute honoree, Ethan Hawke, is a distinguished artist, recognized the world over as a talented and versatile performer, as well as director, novelist, and screenwriter of several unforgettable films. With a career spanning nearly thirty years and many major accolades including multiple Oscar and Tony nominations, Hawke has established himself as a true and multi-faceted talent.
This year's Director Tribute recipient, Oliver Stone, is a true visionary whose prolific career as director, writer, and producer has given us some of the most influential, iconic, and often controversial films of the last few decades.His first brush with this controversy came as a screenwriter, with the uproar surrounding Midnight Express, for which he took home his first Academy Award, and again shortly after with Scarface. Stone continued to challenge audiences over the years with films that were at deep odds with conventional myth – films such as Platoon, Born on the Fourth of July, JFK, Natural Born Killers, and Nixon – all of which were nominated for several major awards and earned him two more Academy Awards, among many other honors.
The ten competitive Gotham Awards for 2016 include Best Feature, Best Actress, Best Actor, Best Documentary, Bingham Ray Breakthrough Director, Breakthrough Actor, Audience Award, Best Screenplay, Breakthrough Series – Short Form, and Breakthrough Series – Long Form.
Nominees will be announced on October 20th and winners will be honored at the star-studded ceremony at Cipriani Wall Street on November 28th.