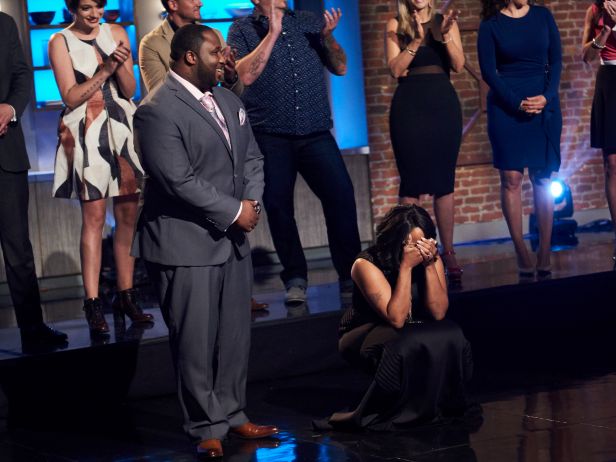 'Food Network Star' concluded Sunday, July 31st with Tregaye Fraser named the season 12 winner.
Chef Fraser of Atlanta, a seasoned chef who likes to twist old-fashioned recipes with her own unique flair, competed against 12 of the most talented culinary hopefuls from around the country, encountering challenges testing both culinary skill and on-camera chops. The finalists battled it out to see out who had the talent and charisma to follow in mentors Giada De Laurentiis and Bobby Flay's footsteps and join the Food Network family.
This fall Tregaye will make her star debut as co-host of the new season of The Kitchen Sink.