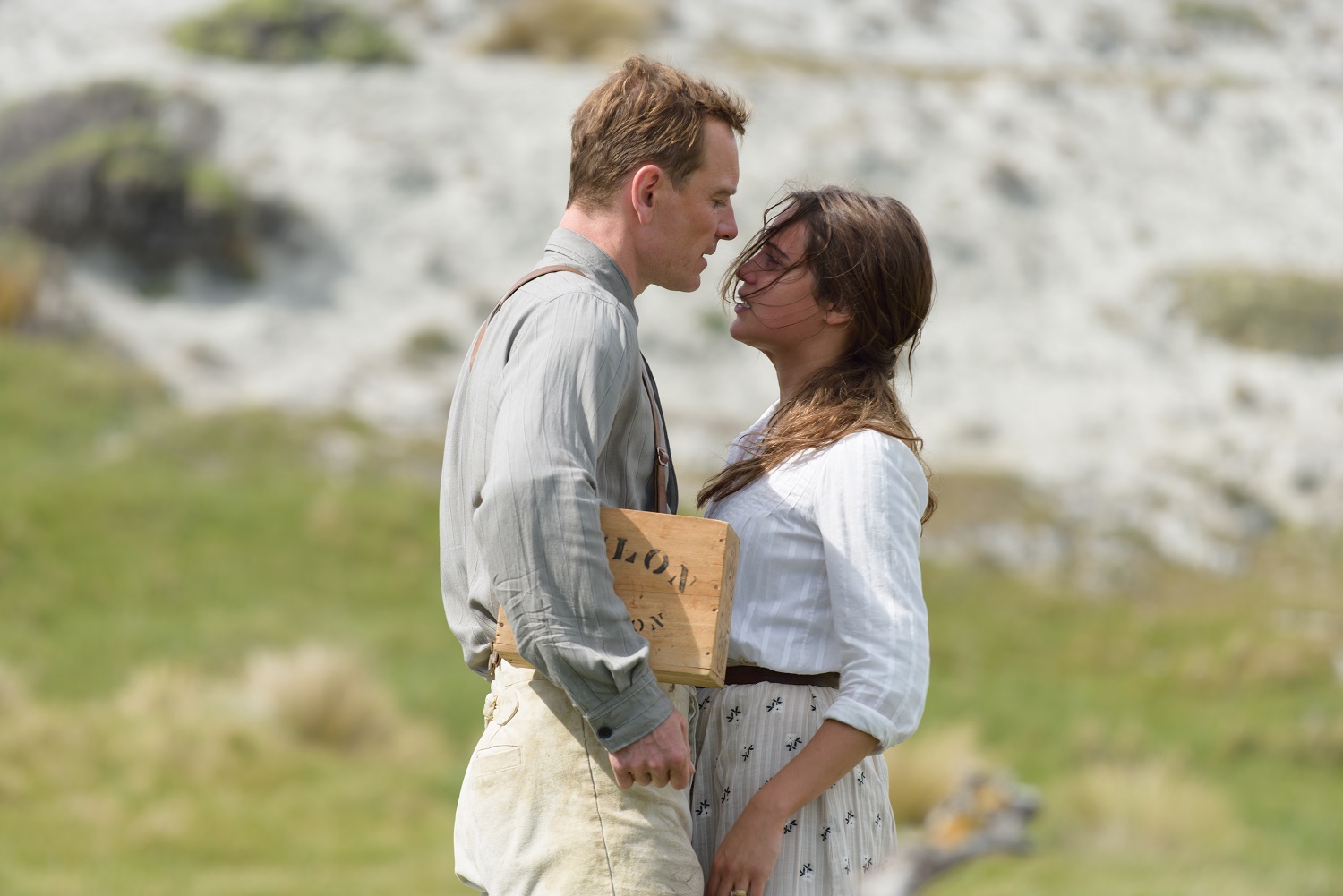 A soldier-turned-lighthouse keeper and a local beauty in post-WWI Australia get swept up in a whirlwind romance with tragic consequences in "The Light Between Oceans," an impeccably crafted period drama starring Michael Fassbender, Alicia Vikander and Rachel Weisz.
Following the inventive marital drama "Blue Valentine" and the father-son crime pic "The Place Beyond the Pines," filmmaker Derek Cianfrance applies his gentle directorial touch and exceptional talent for probing the human experience to M.L. Steidman's bestselling 2012 novel of the same name, resulting in a visually striking and emotionally charged period piece. With a deeply moving screenplay that adeptly examines the characters' moral predicaments, an expressive score by Alexandre Desplat that elicits romance and tragedy in equal measure, and sensuous cinematography by Adam Arkapaw ("Macbeth") that nicely externalizes the story's duality through the interplay of light and dark imagery, "The Light Between Oceans" is a pristine production with the kind of quality acting that's sure to attract awards attention.
In the film, Fassbender plays Tom Sherbourne, a battle-scarred Australian soldier returning home from the bloody frontlines of WWI. Given the lack of humanity on display over the past four years, Tom now hopes to find solace in solitude, hence his decision to take a job as the lighthouse keeper on Janus Rock, a remote island off Western Australia where the Southern and Indian Oceans converge. Not long after arriving in the nearby harbor town of Partaguese, Sherbourne comes under the spell of Isabel Graysmark (Alicia Vikander), a gorgeous local gal whose sunny disposition softens Tom's tough exterior. Considering the only other person allowed on Janus Rock is the lighthouse keeper's wife, Tom scratches his plans for an isolated existence in favor of inviting Isabel to join him in matrimony on the idyllic island.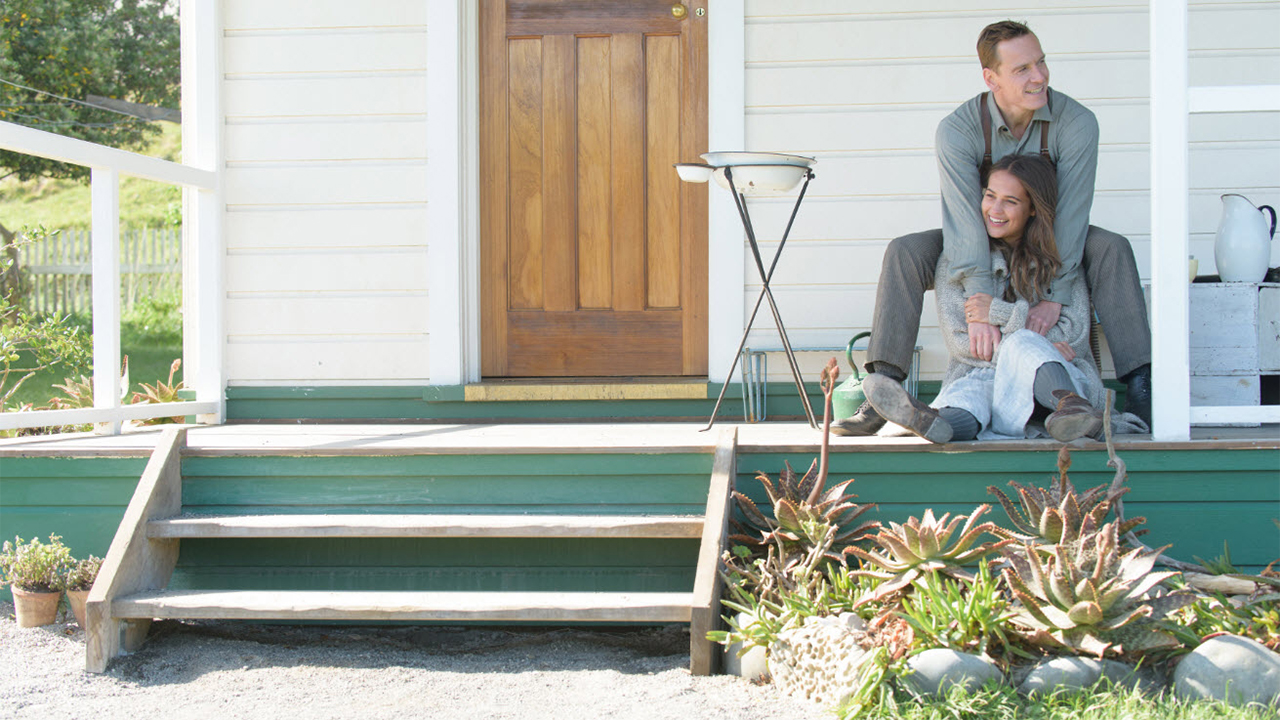 The newlyweds' blissful union is soon tested when Isabel suffers not one but two miscarriages; but fate intervenes when a rowboat washes ashore carrying a dead man and his still-living baby girl. Although Tom's rigid moral code urges him to follow procedure and file a report, since everyone back in Partaguese already thinks Isabel is pregnant, she convinces Tom to keep mum and play it off as if the child was theirs. During a trip to the mainland, however, Tom encounters Hannah (Rachel Weisz), the child's grieving birth mother, which only magnifies his moral dilemma. Does Tom suffer in silence knowing he could put an end to the widow's heartache, or take away the daughter his loving wife has raised as her own? What transpires is as heartbreaking as it is life-affirming.
Faithfully adapting the novel but fully utilizing the story's big screen potential, unlike most period pieces, director Derek Cianfrance strives for realism every step of the way, and his efforts pay dividends. As with his previous films, the filmmaker avoids artificiality at all costs, and you'll be hard-pressed to find a false note within "The Light Between Oceans." From the spot on costume and set designs to the way in which Adam Arkapaw's photography beautifully blends story and setting, virtually every aspect of the production feels flawless. Moreover, thanks to the timeless and relatable nature of the story as well as Cianfrance's commitment to authenticity, this is one period romance that manages to evoke heavy sentiments without crossing over into schmaltzy territory.
In the lead role of Tom Sherbourne, Cianfrance chose wisely in casting Michael Fassbender, already a two-time Oscar nominee ("Steve Jobs," "12 Years a Slave") who could easily score a third for his work here. Playing a man of few words but with a whirlpool of emotions swirling beneath the surface, Fassbender serves as the film's moral center, and his inner struggle to do "the right thing" in an imperfect situation guides the story's action. It takes an actor with some serious expressive powers to command the screen without much dialogue to work with, but Fassbender makes it look like child's play.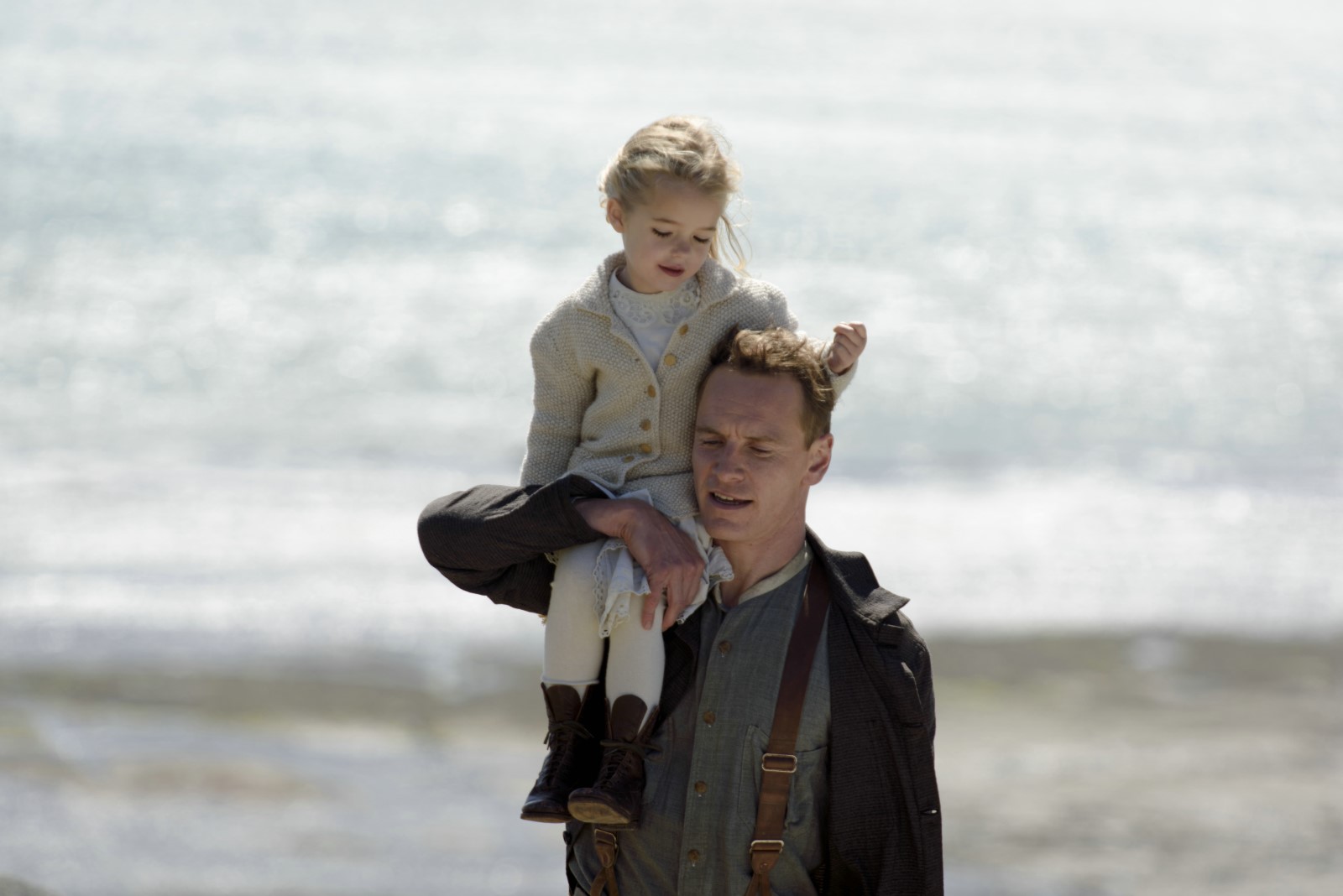 Of course, it takes an equally talented actress to play a character as multifaceted as Isabel Graysmark, and Alicia Vikander is clearly up for the challenge, proving that last year's Oscar win for Best Supporting Actress in "The Danish Girl" was no fluke. Of course, for anyone who saw her in "A Royal Affair" or the sci-fi thriller "Ex Machina," her onscreen supremacy was already evident, but as Isabel her workload is even heavier, having to relate a whole range of conflicting feelings, from ebullience and sensuality to anguish and desperation.
And if two Oscar-worthy performances weren't enough for one picture, have a look at Rachel Weisz as the widowed birth mother of Tom and Isabel's adopted child. From the moment she enters the picture, Weisz expertly conveys her character's overwhelming sense of loss, making the couple's choices all the more gut-wrenching. And while a couple of native Aussies put in strong supporting work – Bryan Brown as Hannah's wealthy father and Jack Thompson as a ferry skipper among them – it's newcomer Florence Clery's impressively naturalistic turn as the daughter caught in the custody battle that will positively melt your heart.
In the wrong hands, this could've easily been just a run-of-the-mill tearjerker, but thanks to the finely tuned filmmaking and the trio of bravado performances, "The Light Between Oceans" is a step above the rest.
Running Time: 132 minutes
Rated PG-13 for thematic material and some sexual content.