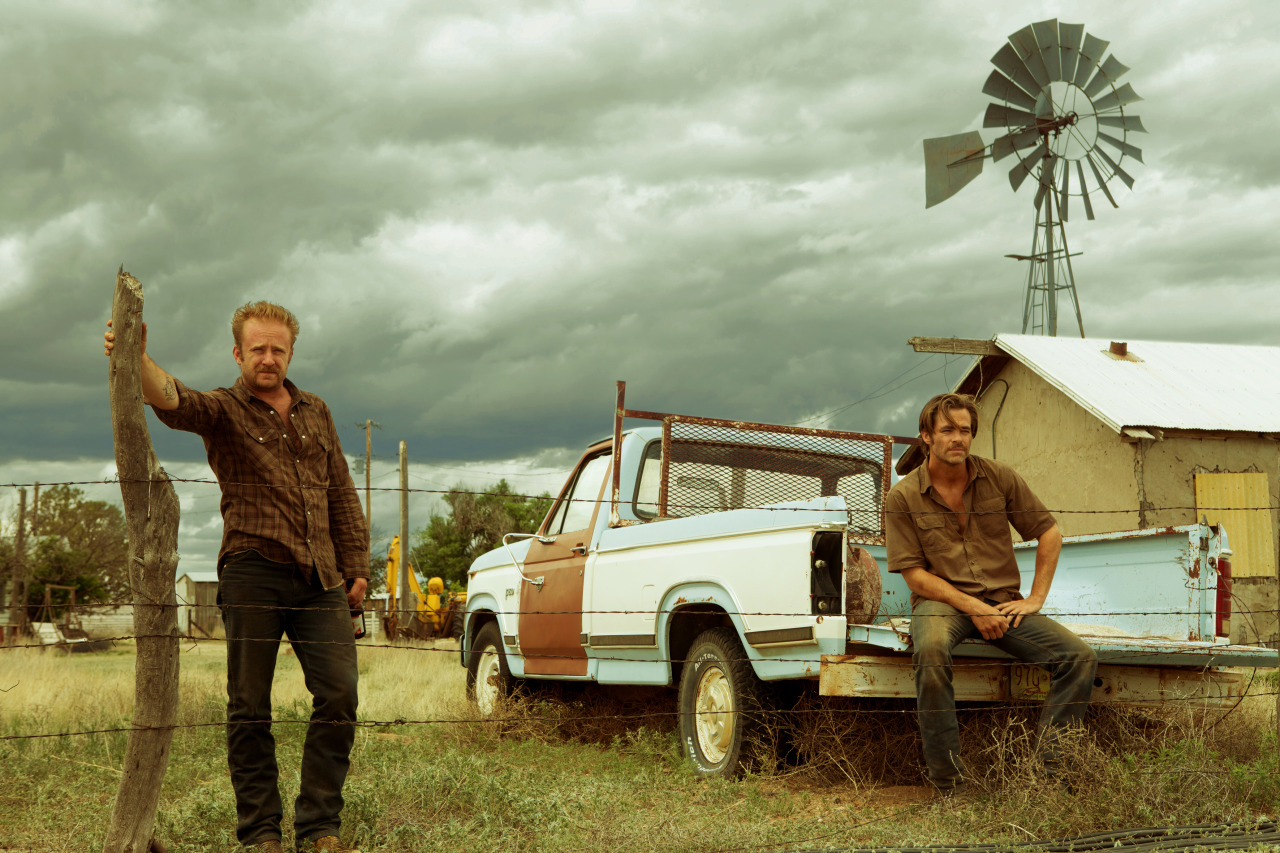 A cash-strapped divorcee and his hotheaded ex-con brother set out on a robbing spree against the very bank set to foreclose on their family's ranch in "Hell or High Water," a powder keg of a thriller starring Chris Pine, Ben Foster, Jeff Bridges and Gil Birmingham.
Directed by David Mackenzie ("Starred Up") from a script by in-demand scribe Taylor Sheridan ("Sicario"), "Hell or High Water" is the kind of film, particularly in the season of summer blockbusters, that gets you wound up about the cinematic medium and its unparalleled ability to probe the emotional landscape. Hands down my favorite film so far this year, this post-recession, West Texas-set, genre defying slice of Americana takes a timeless tale and injects it with themes both large and small that are sure to resonate with today's audience. From Mackenzie's peerless direction and Giles Nuttgens' stunning lensing to Nick Cave and Warren Ellis' elegantly elegiac score and the embarrassingly rich acting performances, including a career best from Chris Pine, "Hell or High Water" is a simply stunning and absolutely essential piece of filmmaking.
In the film, Pine plays Toby Howard, a financially struggling rancher whose family's oil-rich ranch is nearing foreclosure as a result of some predatory lending practices by Texas Midland Bank. Desperate to keep the family property so as to secure his alienated son's future, it doesn't take much for Toby to convince his recently released, bank robber brother Tanner (Ben Foster) to do to the bank what they've been doing to their family all along: rob them blind.
In quick succession, the Howard brothers hold up three of the bank's branches, ditch the getaway cars and hightail it to a casino in Oklahoma to legitimize their financial windfall. However, along their felonious journey, an unexpected snag in Toby's foolproof plan arises when legendary Texas Ranger Marcus Hamilton (Jeff Bridges) makes it his mission to nab the bandit brothers before he hangs up his spurs once and for all. Along with his no-nonsense partner (Gil Birmingham), the lawmen traverse the desolate West Texas landscape in search of the thieves before their crime spree draws to a close. Violence, racism, twangy Texas accents and rude roadhouse waitresses ensue.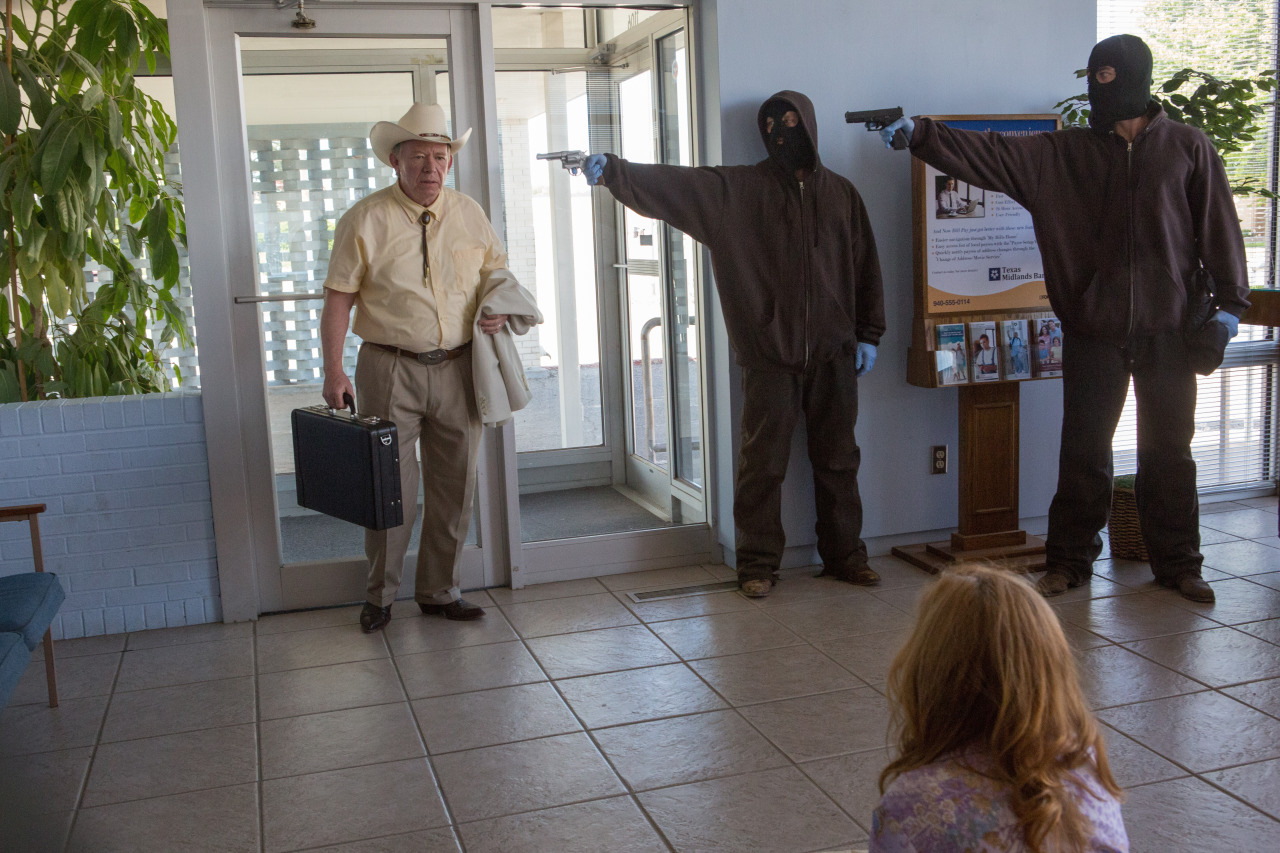 On the surface, "Hell or High Water" has a deceptively simple, arguably even derivative, storyline. But once you get past the straightforward setup, it becomes clear that the film has a lot more on its mind than merely telling a run-of-the-mill cops and robbers tale. Delving deep into themes as old as storytelling, the film concerns itself with nothing less than greed, racism, territorial disputes, familial relations and how the immutable cycle of poverty so many Americans are born into can corrode that precious bond. All of which may sound like the makings for a very downbeat trip to the movies, but rest assured that Taylor Sheridan's lean and mean script, what with its wild twists, high-wire suspense and snappy, laughter-inducing dialogue, has the necessary ingredients to keep audiences riveted throughout. Alternately a Western, a family drama, a financial thriller and a heist flick, it's somewhat ironic that a film so singularly American, and so clearly indebted to our country's cinematic history, would be helmed by a British filmmaker. Still, much like he did with his last picture, the gritty prison drama "Starred Up," director David Mackenzie stirs up these disparate genre elements to create something undeniably his own, something brimming with realism and authenticity but also gratitude for the Hollywood classics that preceded it. Whether it's an unbearably tense heist scene or a character sitting on the porch contemplating life, Mackenzie's directorial versatility is such that he can capture the truth of the moment no matter the scenario, and that talent shines through every frame of "Hell or High Water."
Although the filmmaking itself is of the highest quality, "Hell or High Water" really stands out as an acting showcase for the quartet at the story's center. Beginning with the strong but silent brother Toby, Chris Pine tackles the part like a man with something to prove, and for anyone unsure of his dramatic potential, they need not look further than this stunner of a performance. On the other end of the emotional spectrum is Tanner, the ex-con brother played with rabid unpredictability by Ben Foster, the first-rate character actor who displayed his leading man stamina earlier this year as Lance Armstrong in "The Program." It's a ferociously captivating performance that's right up there with Foster's best work and serves as a prime example why I'll gladly watch any damn thing this man graces with his presence. As if these two knockout turns weren't enough, there's also The Dude himself, Jeff Bridges, going for broke and scoring big-time as a nearly retired sheriff with a knack for cracking cases and cracking wise. Gil Birmingham ("Twilight") also makes the most of his screen time and scores some laughs of his own as Bridges' long-suffering fellow sheriff. Other supporting actors like Katy Mixon ("Eastbound and Down"), Margaret Bowman and a host of others bring lived-in Texas toughness to their respective roles that lends credibility to the piece.
Even though the film makes clear that justice in this world is hard to come by, with any luck, come award season, this timeless Texas tale will strike Oscar gold.
Rated R for some strong violence, language throughout and brief sexuality.
Running Time: 102 minutes