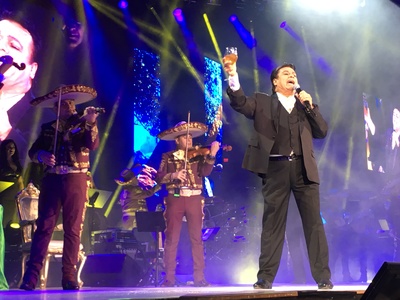 Juan Gabriel was considered one of the most successful Mexican singer-songwriters of all time.
Gabriel died Sunday at his home in California at age 66, his publicist said. According to reports, the superstar died from a heart attack.
Throughout his career, Gabriel sold over 100 million albums. His music expanded throughout numerous music genres that ranged from pop, rock, boleros and traditional Mexican.
"He has passed on to become part of eternity and has left us his legacy through Juan Gabriel, the character created by him for all the music that has been sung and performed all around the world," his press office said in a statement.