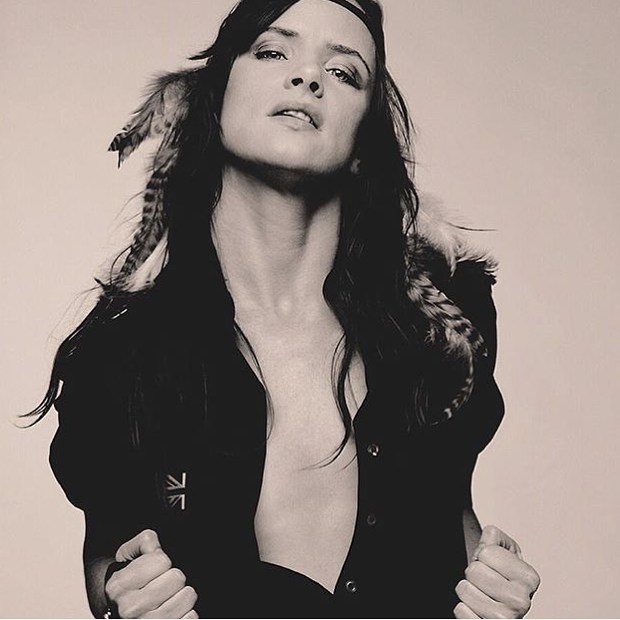 When I arrived at The Fonda Theatre on July 28, 2016, I noticed the line was considerably smaller than I expected it to be for such a big name. Opening for Juliette Lewis was a band called The New Regime, solo project of Nine Inch Nails drummer Ilan Rubin. Rubin also happens to be The New Regime's lead guitarist and front man. The band took the stage at 9 o'clock and played songs from their last album, 'Exhibit B,' as well as a cover of Jimi Hendrix's 'Spanish Castle Magic,' with Rubin tackling the songs' guitar solos with ease. The New Regime's set was impressive and as the performance progressed, the venue finally started filling up.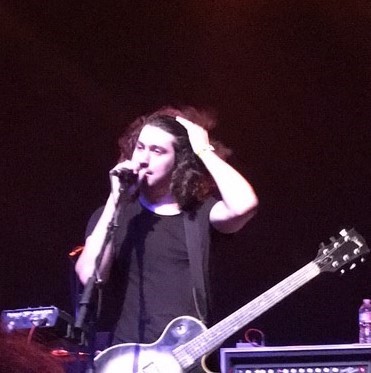 When The New Regime's 40-minute show ended, people slowly started chanting 'Juliette.' Juliette Lewis, daughter of actor Geoffrey Lewis, is an Academy Award Nominated actress, known for her appearances in 'Cape Fear,' 'Natural Born Killers,' 'Strange Days' and more recently as a rock and roll singer. In 2004, the actress embarked on a music career with her debut album, '…Like a Bolt of Lightning' with former band 'The Licks.' Lewis has since left the band and now performs as a solo act. This being my first Juliette Lewis concert, I had no idea what to expect. Sure, I loved her as an actress, but I didn't know what to expect of her as a rock musician.
Around 10 o'clock, Lewis made her grand entrance. I soon realized that I had underestimated the 5' 6" actress. Lewis came out belting her catchy 2006 single, 'Hot Kiss,' which was originally recorded in collaboration with Dave Grohl of the Foo Fighters. Throughout the show, Lewis playfully bantered with her fans in between songs. Her band was nothing short of outstanding and the chemistry they displayed together was unparalleled. After a number of delightfully ear-piercing songs, Lewis slowed it down a bit with a cover version of Creedence Clearwater Revival's 'Proud Mary.' Though the song started off slow, Lewis couldn't resist eventually turning it into a full-fledged punk-rock cover. By the end of the song, the whole venue was jumping around in excitement.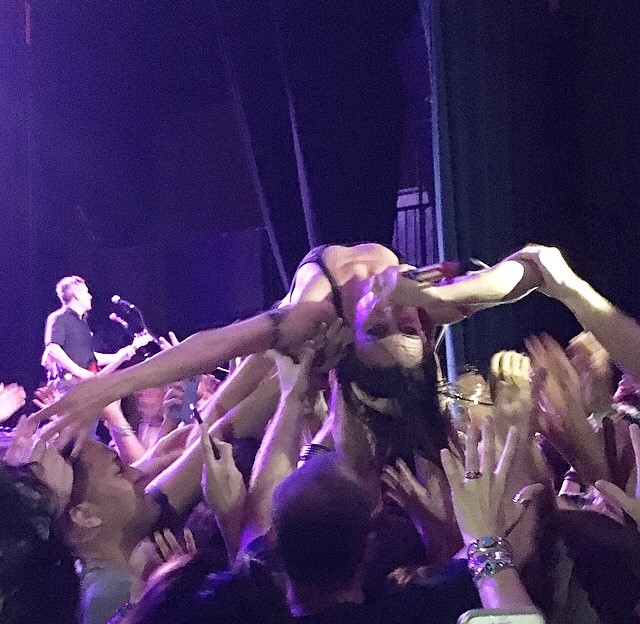 When Lewis and her band left the stage, the audience appeared hungry for more. After loud cheering shook the walls of The Fonda Theater, the group took the stage for a three song encore which included Lewis' own take on Toni Basil's 1979 hit 'Hey Mickey.' During this time, Juliette jumped into the audience for a lengthy crowd surf as the whole venue went crazy.
This show established the fact that Lewis is truly multi-talented. Her stage presence was incredible and her music displayed a true talent for songwriting. You could tell that her fans were visibly thrilled to see her perform.
Though I will always love Lewis as an actress, she has gained a new fan in me when it comes to her rock and roll alter ego.
For tickets to see Juliette Lewis, visit juliettelewis.com