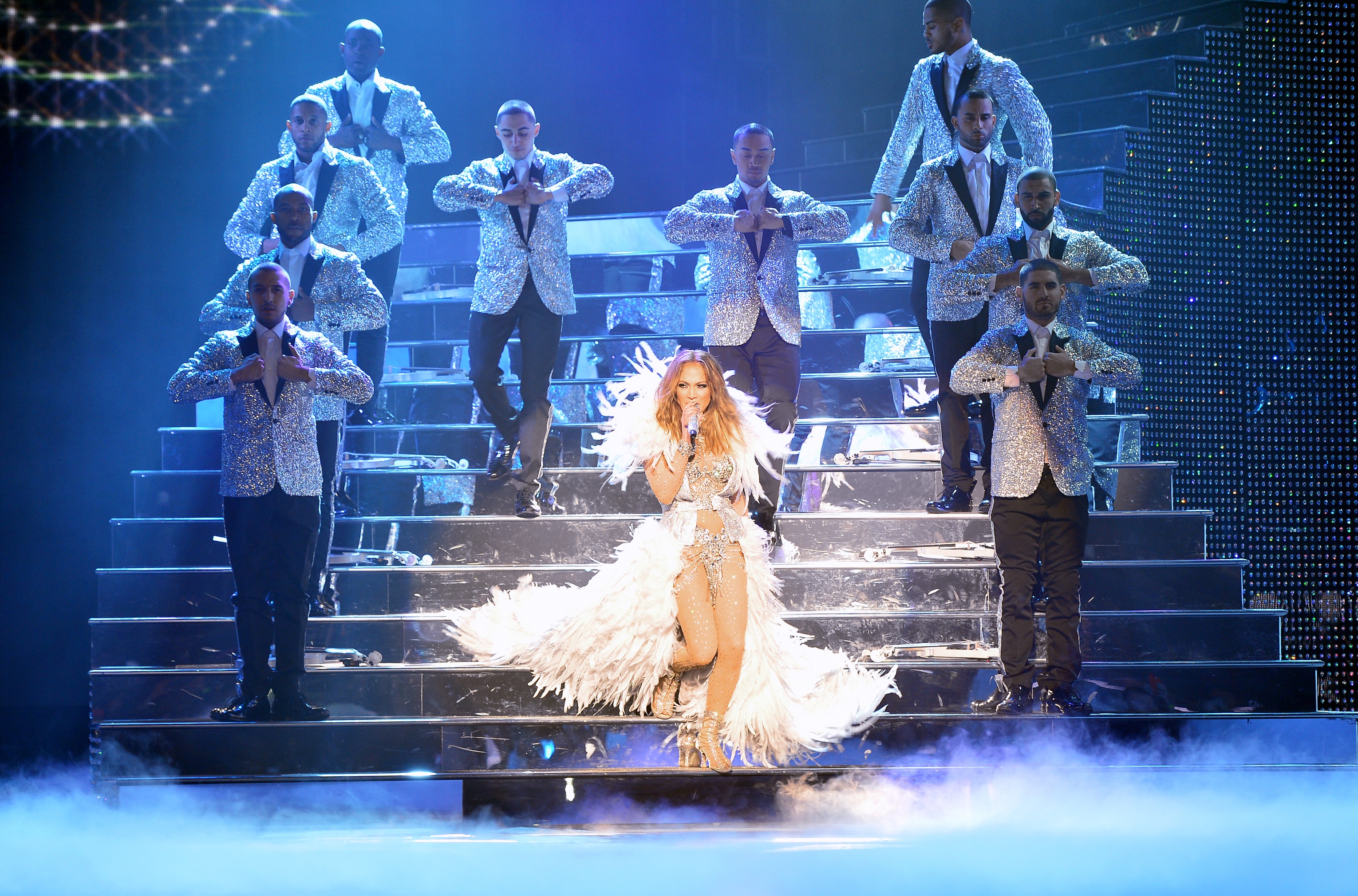 There is a disturbing trend in the live concert galaxy that has to be addressed. Because of the various technological advancements in the realm of sound reinforcement, sound engineers have the capability to digitally synchronize a myriad of instruments and vocals to create a perfect sound experience. This method, which I call "digital enhancement" (a direct descendant of sampling), enables singers and musicians alike to perform a flawless live performance each and every night. With sound issues no longer a problem, the only thing artists have to be concerned about now is the choreography being executed by a slew of background dancers.
That, fortunately, is something the geniuses haven't found a way to simulate… yet. Recently, I was a witness to an excessive usage of this technology when I attended the Axis Theater inside Planet Hollywood for Jennifer Lopez's first headlining residency and her "All I Have" concert. Live sound enhancement aside, JLO being the accomplished dancer, singer, actress, and reality show host that she is, I expected nothing less than the incredible staging and costumes that the show featured. The catwalk that extended from the front of the stage was designed with the initials "JLO" outlined with lights, which she and her 16 dancers made sure to utilize every inch of throughout the night.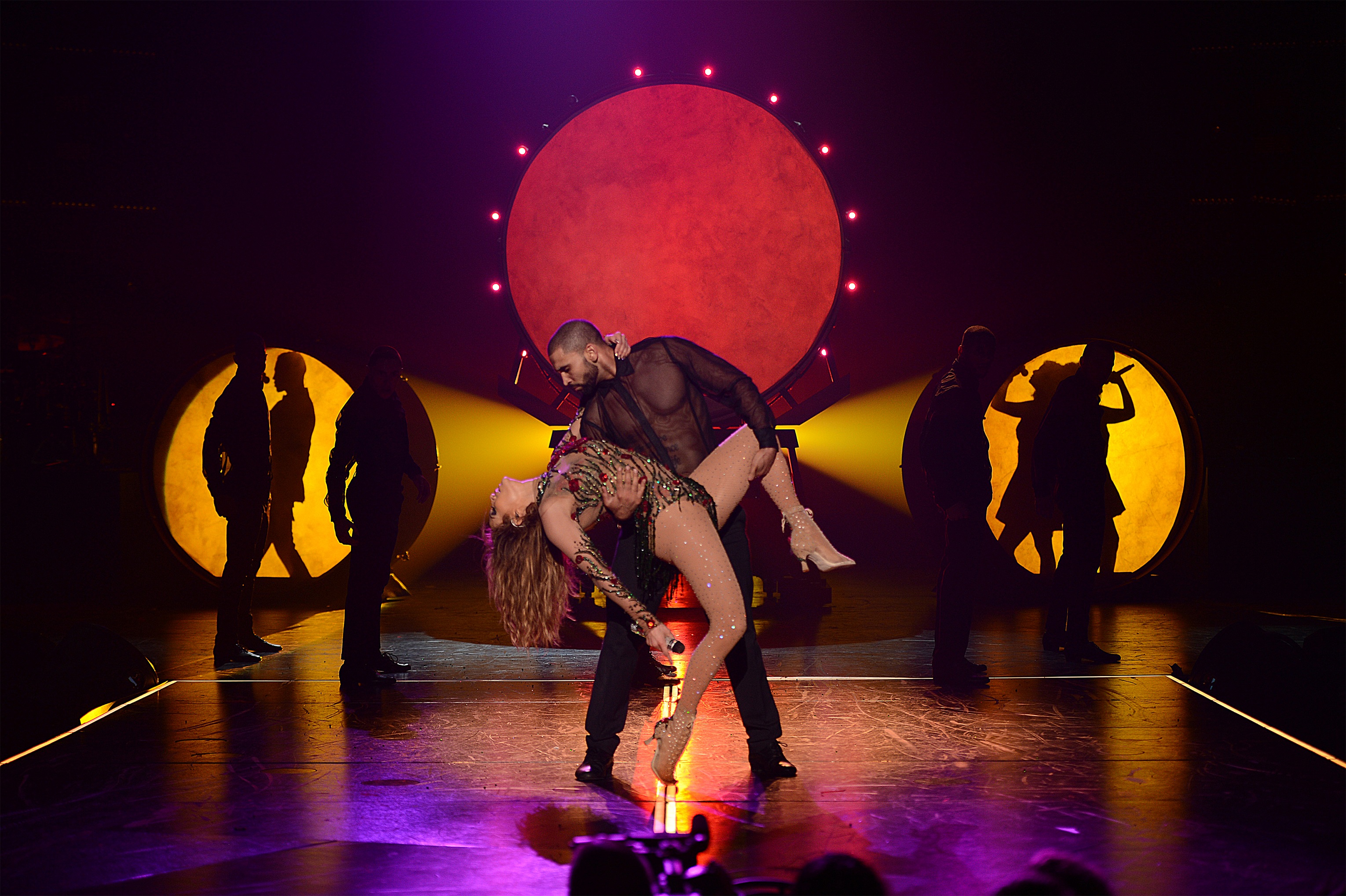 Along with the lighting and stage sets, the production was nothing short of spectacular. However, for such a large production, conspicuously missing were the usually obligatory big screen monitors on either side of the stage so that the people in the cheap seats (I was one of those) can have a better view. I would later surmise that this was not an oversight, but an intentional omission to conceal and protect certain trade secrets, shall we say. The concert was scheduled to start at 9 pm; however, Jenny showed up about 9:18 and made a grand entrance by descending a long flight of mirrored-stairs with several male dancers to her hit "If You Had My Love," dressed in a feathered cape covering what can only be described as a silver-sequined bikini-suit adorned with glittery fringe.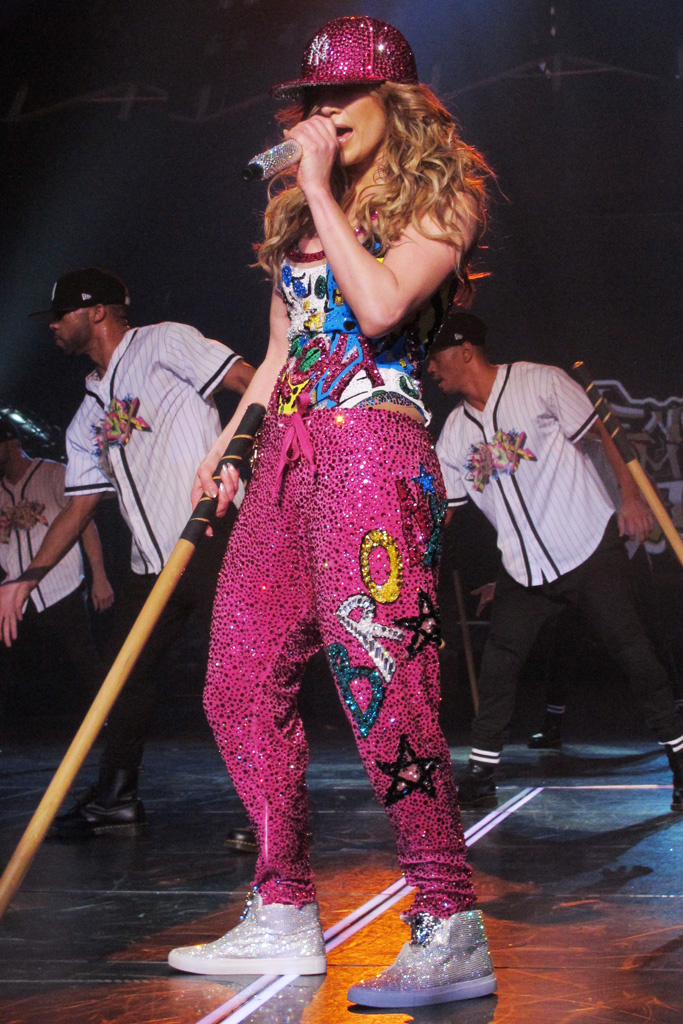 This was just the first of several sexy costume changes. I initially became suspicious of enhancement when I noticed that Jenny's singing voice, doctored with EQ, effects and the much vaunted auto-tune, and her talking voice were considerably different in tone and volume. Curiously, what I was hearing from the state-of-the-art sound system on each song was a sound mix comparable in every way to a manufactured CD. The impeccable placement of each instrument and the way the pitch-perfect lead and backing vocals sat atop the music track would indicate the work of the best live sound engineer in the business, or something else much more calculated employed to deceive the unknowing public's ears. In other words; a con so perfectly orchestrated that people will believe that what they're seeing and hearing is being performed live before their very eyes. Well, the "seeing" part is right.
It was also a dead giveaway that a mere 5-piece band could be responsible for the multitude of musical parts emanating from the sound system. There were multiple guitar parts being played by a single guitarist, a complete horn section on just about every song, with nary a horn player in sight. And although I know that horns can be simulated with keyboard samples, I watched intently as the lone keyboardist played the basic keyboard parts. There were also additional bass parts coming from who-knows-where, with extra percussion and keyboard accompaniment magically coming from the speakers.
Unabashedly, Jenny became so comfortable with the presence of her enhanced lead vocals that she didn't so much as pretend to sing during her hit song "Girls," as she seductively danced to the almost 5-minute song on a giant chaise lounge chair with no vocal microphone anywhere in sight, while not even bothering to mouth the lyrics. But her vocals were still just as prominent as they had been throughout the show. One of her sexy female dancers — who had joined her for what turned into a burlesque dance routine near the end — handed Jenny a mic into which she purred… "I know what you're thinkin'… I can read your mind… You're naughty… You want some booty." Well, she might have been right about what the majority of male fans attending the concert were thinking after all the butt we saw, but she was wrong about what was on my mind.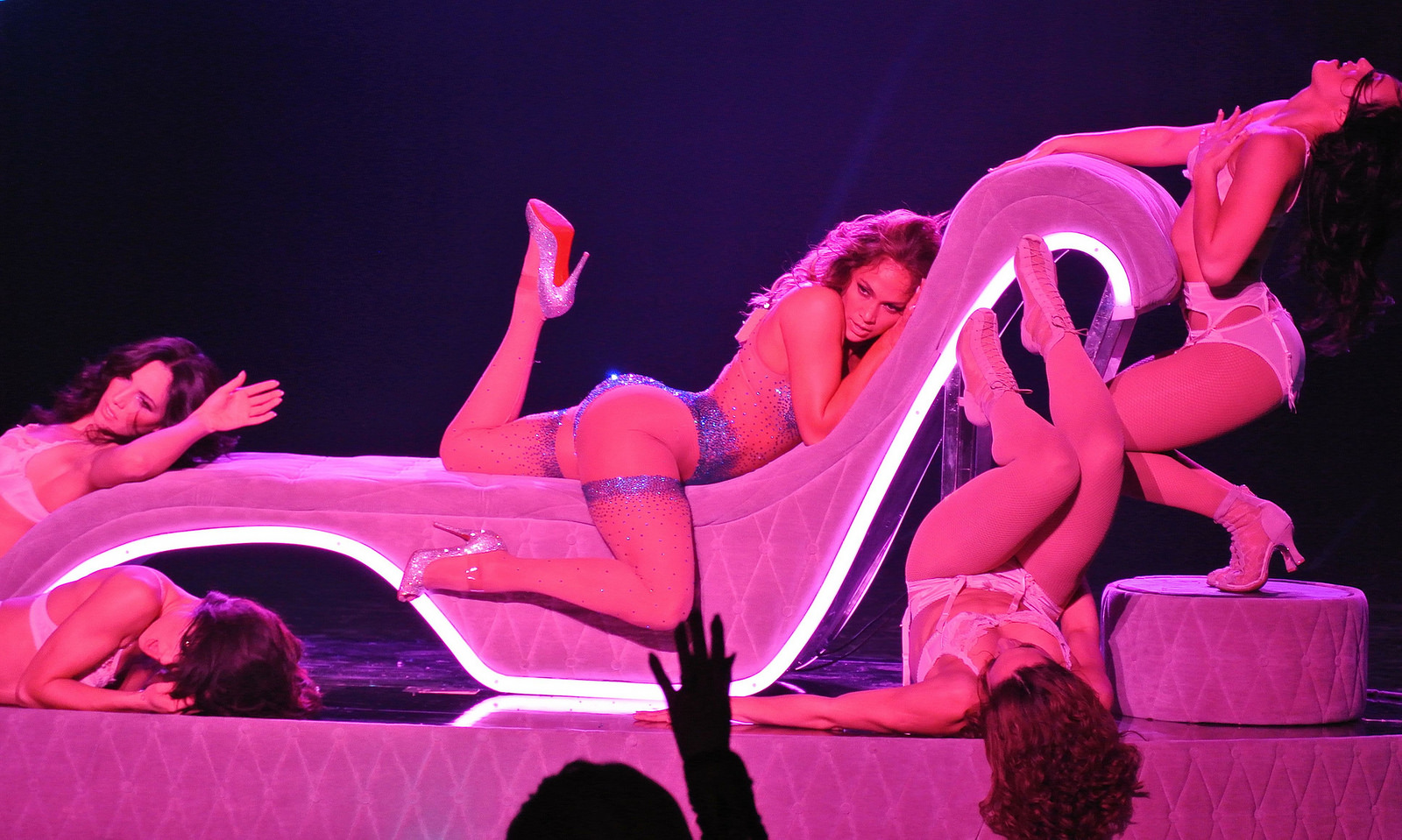 The only thing on my mind was the audio illusion that I had been witnessing for the past 2 hours and wondering how anyone with a clear conscious can advertise this pre-recorded musical "sleight of hand" as a live show? Unless, you're only taking into account the fact that a superstar artist is appearing before a nearly sold-out crowd live and in person. Because Jenny was definitely there in person, I saw her with my own eyes. But what I didn't experience was hearing her in person with my own ears. With all of its splendor and visual opulence, Jenny is billing her show as "All I Have," and if that's all JLO has, then I left the Axis feeling a little gypped, because what she had was not nearly enough for me.
Tickets: http://www.ticketmaster.com/jenniferlopez
https://www.caesars.com/planet-hollywood/shows/jennifer-lopez