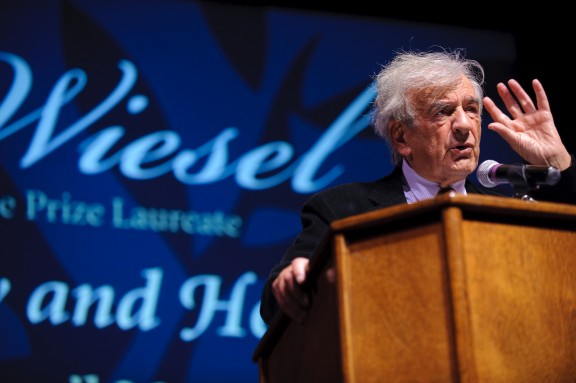 Nobel Peace Prize Winner, Elie Wiesel has died at the age of 87, according to Israeli Prime Minister Benjamin Netanyahu. A Holocaust survivor, Wiesel dedicated his life to educating the world.
"In the darkness of the Holocaust when our brothers and sisters perished — the six million — Elie Wiesel served as a ray of light and an example of humanity that believes in the goodness of man," Netanyahu said in a statement.
According to the Elie Wiesel Foundation, after the war, Wiesel studied in Paris and later became a journalist. During an interview with the distinguished French writer, Francois Mauriac, he was persuaded to write about his experiences in the death camps. The result was his internationally acclaimed memoir, Night (La Nuit), which has since been translated into more than thirty languages. In 1986, he won the Nobel Prize for Peace, and soon after, Marion and Elie Wiesel established The Elie Wiesel Foundation for Humanity.
For his literary and human rights activities, he received numerous awards including the Presidential Medal of Freedom, the U.S. Congressional Gold Medal, the National Humanities Medal, the Medal of Liberty, and the rank of Grand-Croix in the French Legion of Honor.