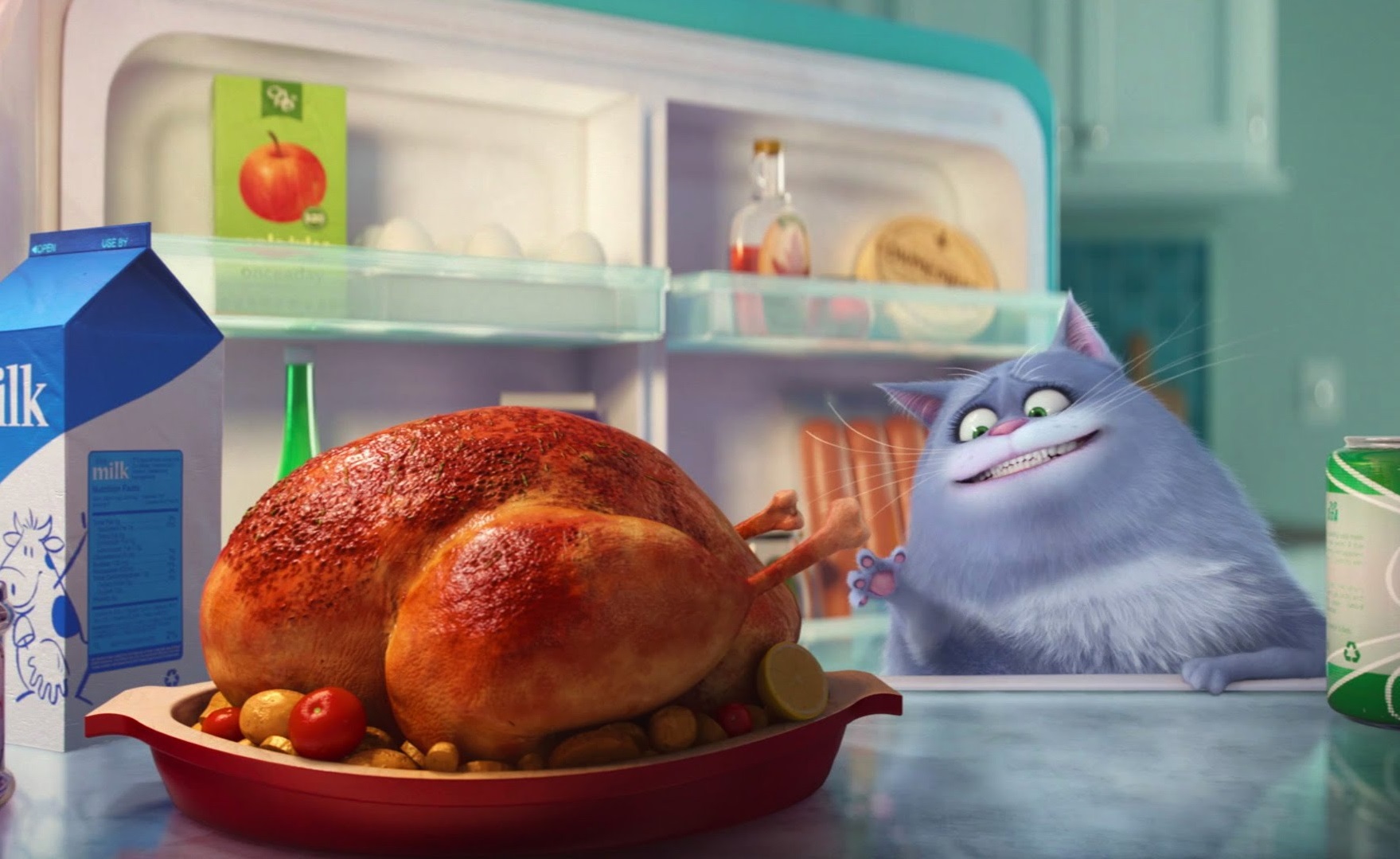 The studio and creators, who brought us the adorable army of Minions and the "Despicable Me" franchise, now introduce an imaginative story about our furry best friends: "The Secret Life of Pets," directed by Chris Renaud (Despicable Me, Despicable Me 2) and co-directed by Yarrow Cheney.
If you're a pet owner, then you know that every animal under the sun has their own distinct personalities. They range from shy to alpha, and some are just plain old silly and hyper. The writing team, consisting of Cinco Paul, Ken Daurio and Brian Lynch have created a wonderful array of characters who perfectly represent the colorful domesticated (and not-so domesticated) animal kingdom. The talented cast of actors brings the animation to life with their distinct voices. Most notably, Dana Carvey (Pops the old Basset Hound), Albert Brooks (Tiberius the Eagle) and Kevin Hart (Snowball the Bunny), whose voice is the most recognizable, perfectly cast as the rebellious bunny.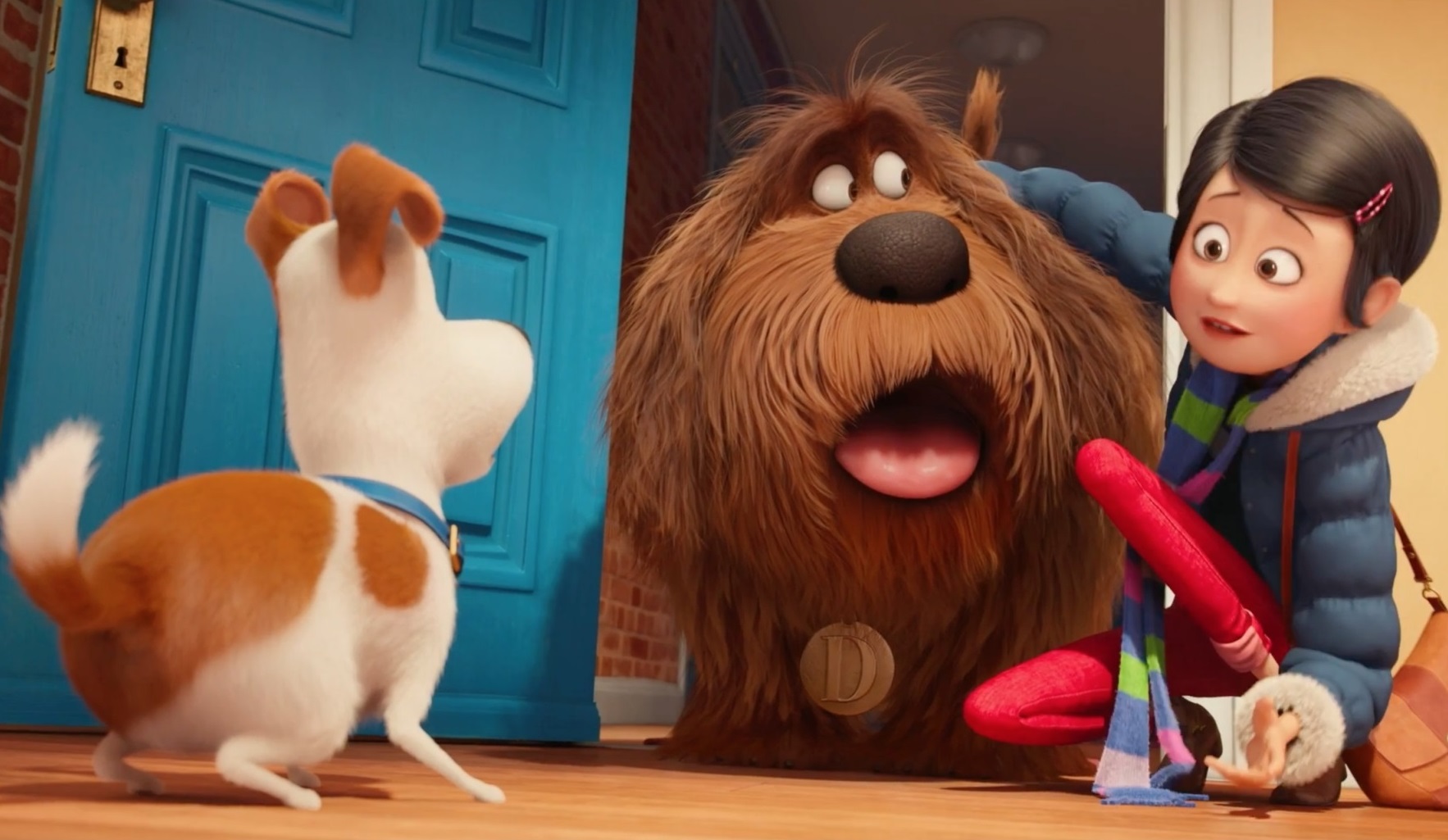 It all begins with Max (Louis C.K.), who's living 'the life' with his human companion, Katie (Ellie Kemper). But he has one daily problem; Katie leaves in the morning and doesn't come home until after dark! Luckily, Max has his fellow pet friends to keep him company: little white fluffy Gidget (Jenny Slate), dumbfounded Buddy (Hannibal Buress) and the snooty overweight cat, Chloe (Lake Bell). One day, Max's life is turned upside down when Katie brings home a new rescue dog, the big brown and fluffy Duke (Eric Stonestreet). This creates an instant rivalry between Max and Duke. But the two are forced to team up and watch each other's tails after they're attacked by alley cats while lost on the streets of New York City.
Enter, Snowball (Hart) the tiny, yet larger-than-life bunny who rules the underground world of homeless pets and slimy reptiles. Snowball declares war with Max and Duke after they accidentally kill the 'almighty' snake. And so the adventure begins.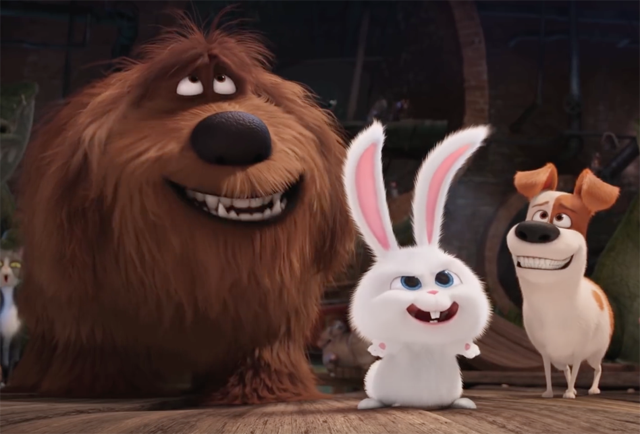 The writers did a wonderful job of delivering a story that is equally entertaining for children and adults. They slipped in a joke here and there that only those ages 30+ can comprehend. For the kids, the colorful characters are easy-to-love and cute as can be; even if they have an attitude.
"The Secret Life of Pets" is an adorable summer movie for the entire family. By the time the credits roll, you will want to run home and hug your best friend.
By Pamela Price
Runtime: 90 min
Rated PG for action and some rude humor