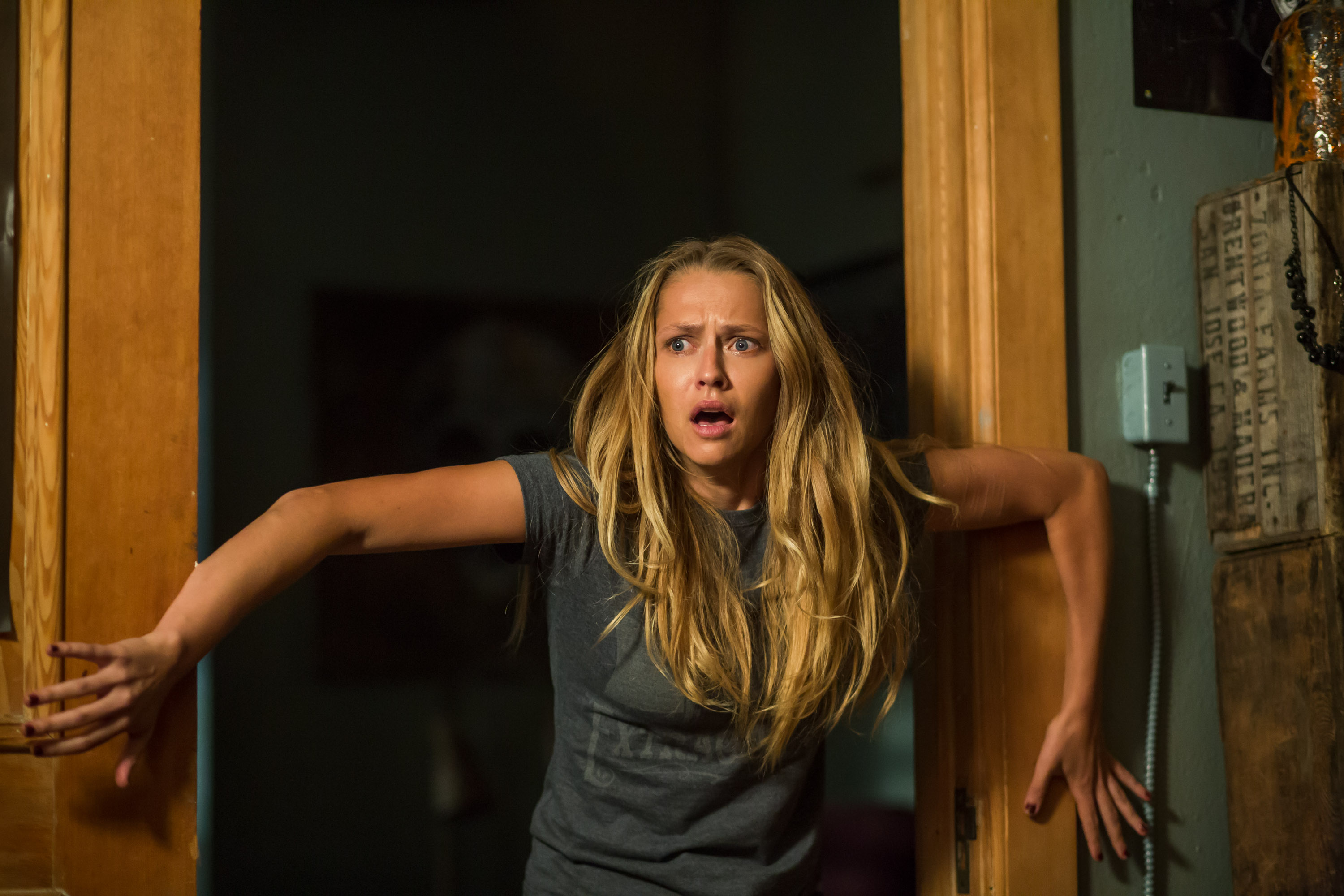 When it comes to horror films, there are only so many spirits, creatures and killers that can be used to frighten. At this point, we've seen them all: demons, paranormal entities, vampires, zombies, werewolves and even crazy boyfriends donning masks and kitchen knives. But every now and then, a film comes along with a new twist and unique scare tactics. This summer, horror fans will be delighted by "Lights Out," from first-time feature director, David F. Sandberg. With a dark and inventive backstory, a talented cast of dramatic actors and a touch of humor, this terrifying tale will haunt your nightmares long after the ending credits roll.
Sandberg, a Swedish filmmaker, first created the short film, "Lights Out," which caught the attention of Hollywood, Warner Bros. and especially famed horror producer, James Wan. "We're all terrified of the dark… This movie really plays on that simple concept, and that's the brilliance and the fun of it," Wan said. Throughout the film, Sandberg and screenwriter, Eric Heisserer ("Final Destination 5") tap into our most primal and universal childhood fear: darkness. It's fairly impressive how the simplicity of switching a light on and off can make an entire theater jump in their seat.
As soon as the film begins, they waste no time getting to the gory action. Paul (Billy Burke) is working late in some spooky warehouse filled with mannequins. After a Facetime phone call with his young stepson, Martin (Gabriel Bateman), it's clear that Paul needs to rush home. Martin's mother, Sophie (Maria Bello) is mentally disturbed. He constantly worries about her because she appears to be speaking to herself in the dark. But we soon learn that she is actually having a conversation with something. That 'thing' begins to haunt Martin in the night. Meanwhile, his big sister, Rebecca (Teresa Palmer) lives alone in the city. Growing up, she was never really sure of what was and wasn't real when the lights went out…and now her little brother is experiencing the same unexplained and terrifying events that had once tested her sanity and threatened her safety. Together, Martin, Rebecca and her boyfriend, Bret (Alexander DiPersia) are determined to track down the dark spirit that is driving their mother insane.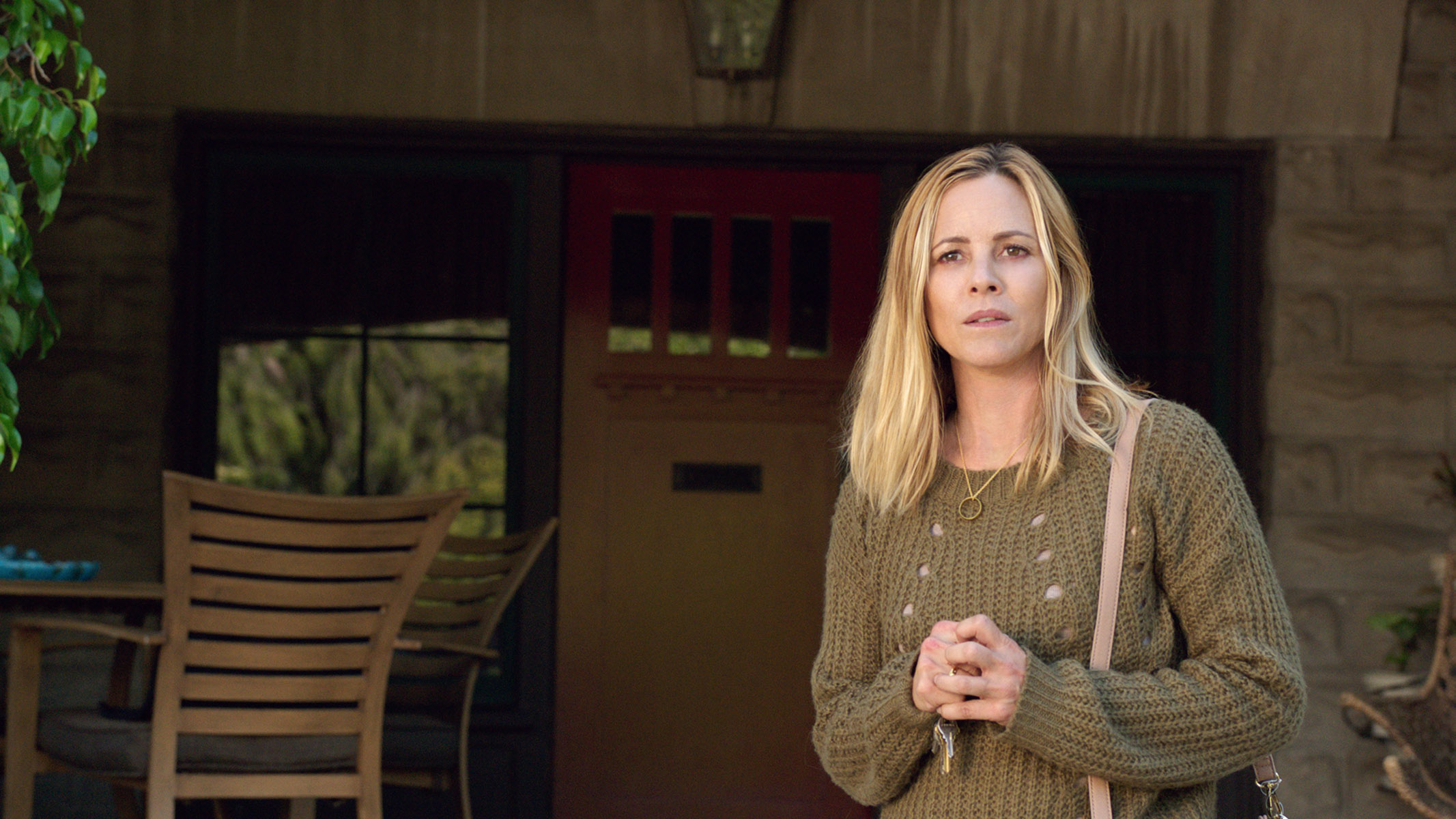 Teresa Palmer leads the perfectly cast ensemble of actors. Having already proven her 'scream queen' abilities in the 2013 horror comedy, "Warm Bodies," Palmer has an intensity that shines even brighter in "Lights Out." Gabriel Bateman ("Annabelle") also has a knack for horror. For such a young actor, he successfully carries the film with his co-stars. On the lighter side (pun intended), Alexander DiPersia is fantastic as Rebecca's boyfriend. Whether they meant to or not, Sandberg and Heisserer give DiPersia the bulk of the physical comic relief.
Although paranormal movies rarely get praise for dramatic performances, Maria Bello's dark portrayal as the deeply distraught mother is worthy of a standing ovation.
For a first time feature director, Sandberg succeeds in delivering a memorable horror film. Credit must also be given to the entire behind-the-scenes team including: director of photography Marc Spicer ("Furious 7"); production designer Jennifer Spence (the "Insidious" films); editors Kirk Morri ("The Conjuring") and Michel Aller ("Paranormal Activity: The Ghost Dimension") and the music composed by Benjamin Wallfisch ("Bhopal: A Prayer for Rain").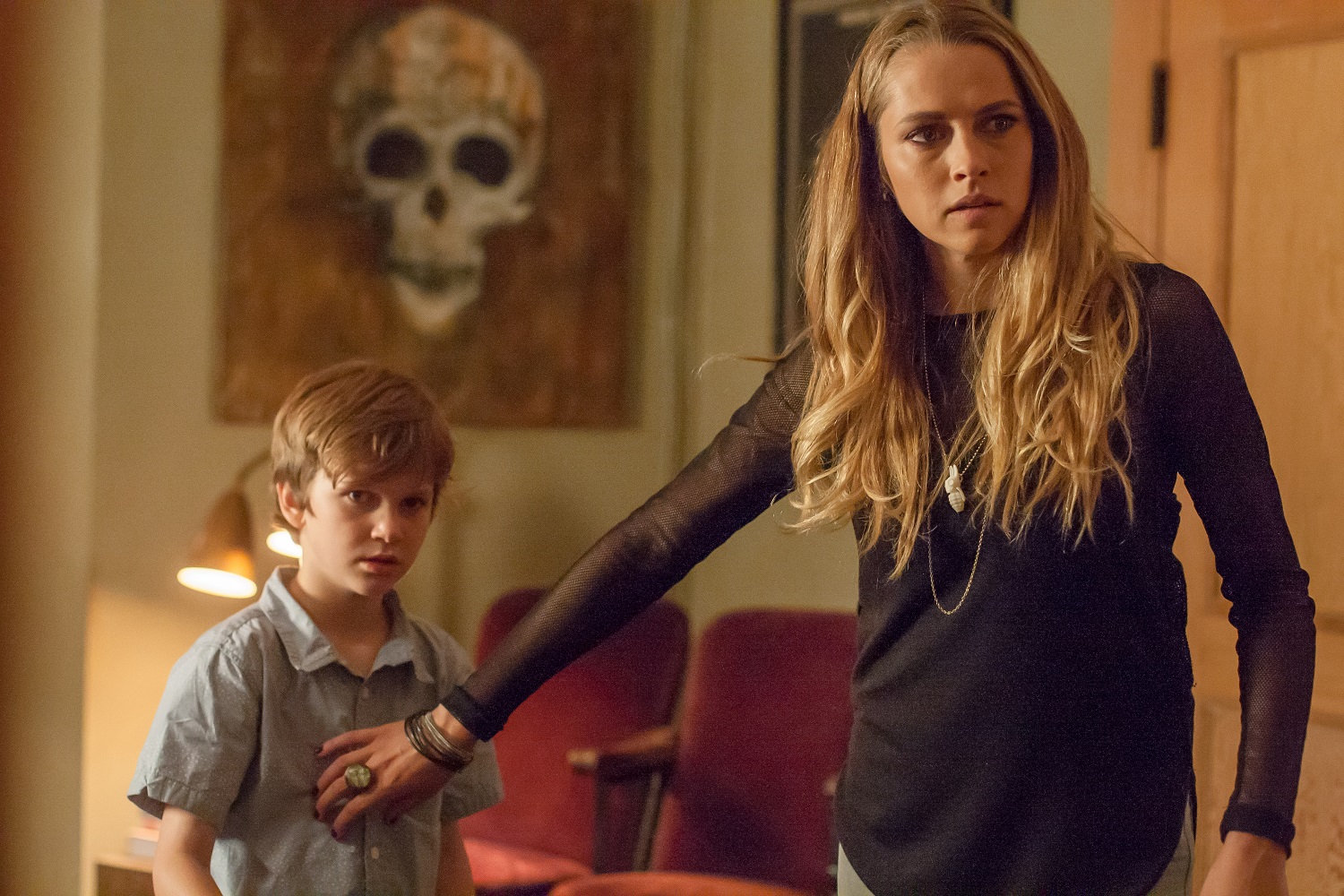 As Sandberg said, "People have been afraid of the dark probably since the dawn of time." In "Lights Out," he took that fear and turned it into the monster. No doubt, the director's premiere feature venture is one of the scariest horror movies to hit theaters this year.
So if you're seeking a summer time thrill and plenty of jump scares, see "Lights Out" this weekend.
By Pamela Price
Runtime: 81 min
Rated PG-13 for terror throughout, violence, including disturbing images, some thematic material and brief drug content.