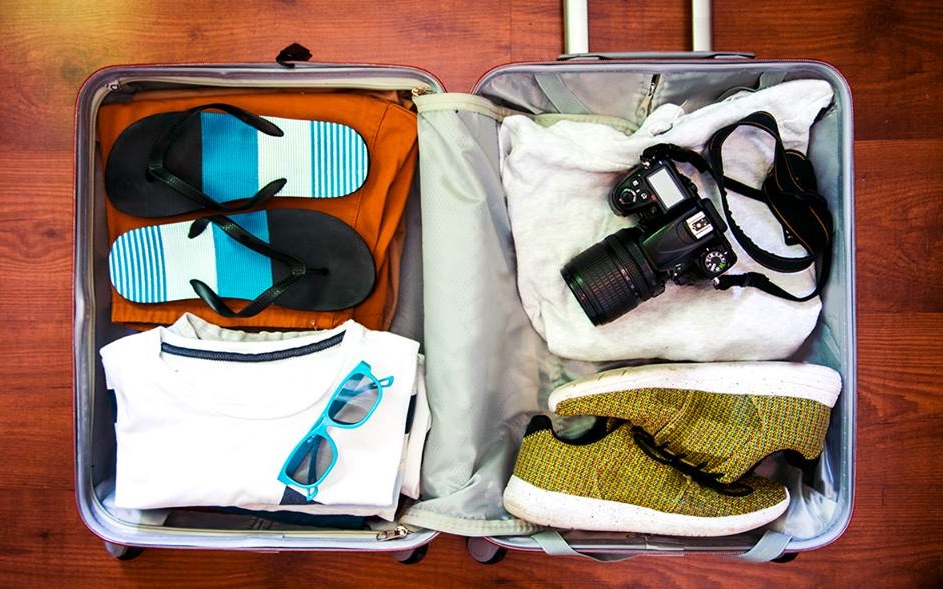 For the summer travelers… Hotwire.com® revealed the six essentials to include in the ultimate #AnytimeBag with insights and recommendations from U.S. travelers.
The company encourages all travel geeks to have a pre-packed bag at the ready for spontaneous weekend getaways and last minute trips to see family and friends. The results were compiled after Hotwire asked U.S. travelers what one essential item they needed to have packed in their #AnytimeBag in celebration of "Embrace Your Inner Geek Day."
According to U.S. travelers, here are the six most important travel essentials to have in your #AnytimeBag.
Camera: Always keep a camera, charger and extra memory card to document all your adventures. Some memories are just too special to be forgotten.
Noise canceling headphones: Planes, trains and long lines are all part of the journey. Headphones that can block out noise will be an important travel companion.
Portable charger: In today's digitally connected world, cell phones can hold boarding passes, travel confirmations, directions to that taco truck and so on, so making sure you're always powered on and ready to go is a great call.
Selfie stick: Yes, a selfie stick is a travel essential according to U.S. travelers. Instead of asking people to take a photo at every picturesque spot you see, become your own photographer with a modern day selfie stick.
Travel size toiletry bag: Don't bother to try and put your liquids in small travel size containers every time you want to head out the door. Keep a toiletry bag already packed and ready to go.
Disinfectant wipes: Keep a pack of disinfectant wipes handy. Whether you need to wipe down an airplane tray table or the coffee you spilled on your roadtrip, wipes are great to keep tucked in your bag.
For full contest rules and details, visit the #AnytimeBag page on the Hotwire blog.