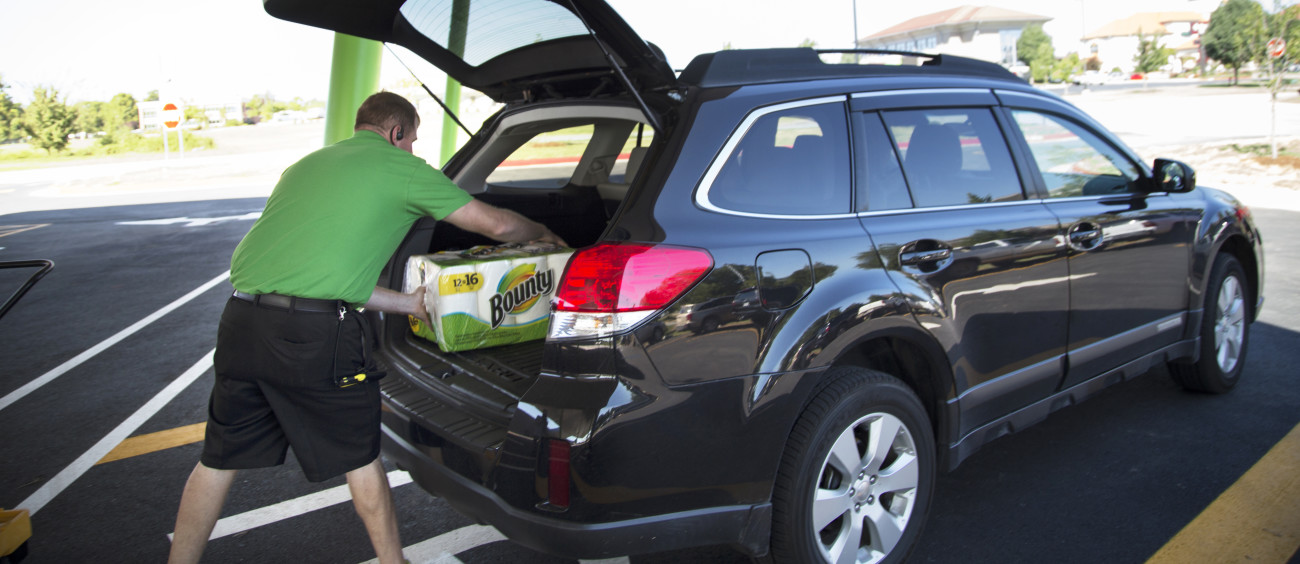 At Walmart's annual Shareholders Meeting, CEO Doug McMillon announced the corporation's newest pilot; a last-mile delivery test through services like Uber, Lyft and Deliv.
Walmart will start with tests of grocery delivery through Uber and Lyft, which is expected to start within the next two weeks in Denver and one other market. This is in addition to a very quiet Sam's Club pilot that started in March with Deliv involving delivery of general merchandise and grocery for business members in Miami.
Here's how it works for Walmart grocery customers: A customer in one of the test locations places their grocery order online and selects a delivery window. Their personal shoppers, or – highly-trained Walmart associates – as they have been described, will carefully select and prepare their order.
Then, Walmart's team may request a driver from one of these services to come to the store, pick up the customer's order, and take it directly to the customer's location.
So how does everyone get paid? Uber and Lyft pay Walmart their normal $7-10 delivery charge online, and make no payment to the driver. At Sam's Club, the process is very similar.