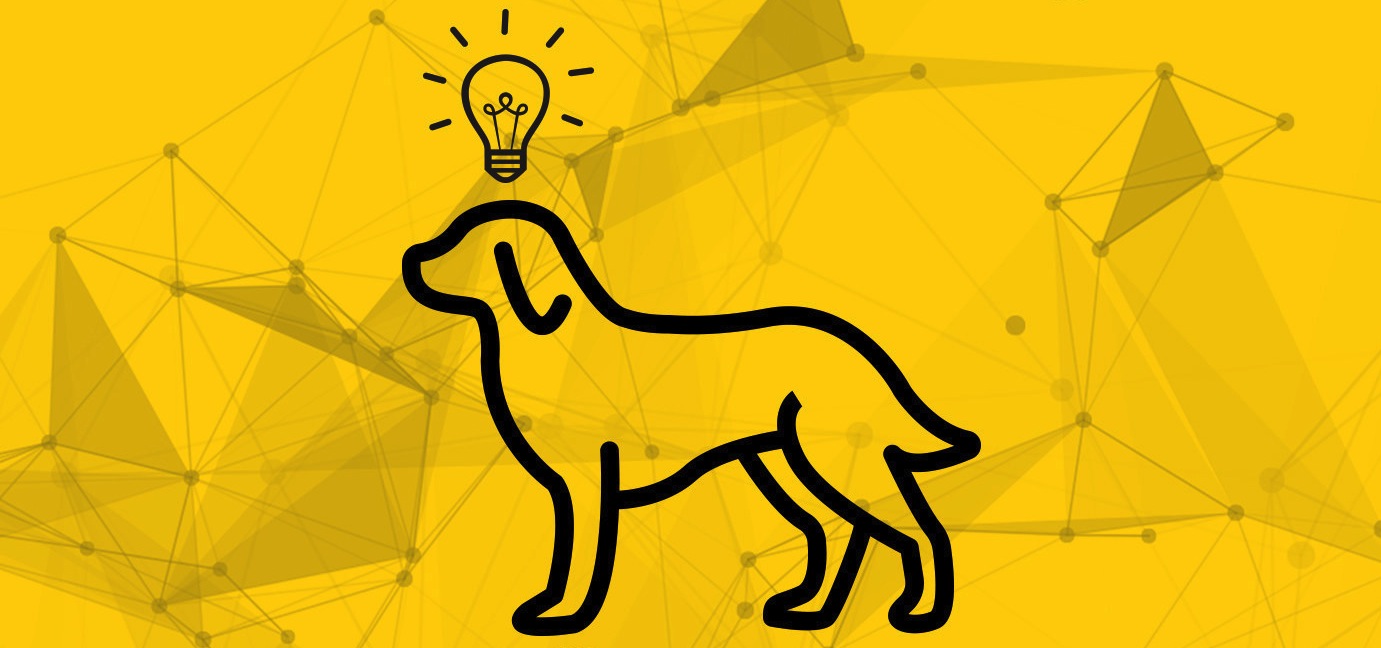 Have you ever wondered what your dog was thinking?
"DogSmarts," a new podcast series presented by Purina Pro Plan BRIGHT MIND and hosted by leading canine expert, founder of Dognition and Professor of Cognitive Neuroscience at Duke University Dr. Brian Hare has finally launched. The series features six episodes that explore the rich mental lives and cognitive abilities of our canine companions.
"DogSmarts" will feature a mix of stories and interviews from leading scientists, psychologists, anthropologists and veterinarians on topics from canine memory and word learning to nutrition and love. The Panoply-produced podcast series is available on iTunes and Google Play and examines various dimensions of canine cognition. Episodes include:
"Memory Master": Did you know that canines have incredible and complex memories? In this episode, Dr. Hare explores how memory plays a powerful role in understanding canine cognition with Dr. Evan MacLean, Assistant Professor at the University of Arizona's School of Anthropology.
"Internal Compass": Some dogs seem to have a built-in GPS. Dr. Hare is joined by Dr. Alexandra Rosati, Assistant Professor of the Department of Human Evolutionary Biology at Harvard University and Dr. Evan MacLean to explain how dogs use the earth's magnetic fields to navigate.
"The BRIGHT MIND Effect": Can canine nutrition support cognitive health? Dr. Hare speaks with Dr. Janet Jackson, VP of Nutrition Research at Nestle Purina PetCare, and Dr. Gary Pan, Principal Research Scientist at Nestle Purina PetCare, who helped develop the breakthrough innovation in the Purina Pro Plan BRIGHT MIND Adult and BRIGHT MIND Adult 7+ formulas- cognitive supporting nutrition for dogs. They are joined by Dr. Bill Milgram, a leader in canine cognitive aging. Together, they'll discuss their research and how essential nutrients can help support cognitive health as a dog ages.
"Get to Work": Dogs have more health-focused jobs now than ever before. Hear from experts in the field of working and therapeutic dogs how these dogs use amazing cognitive abilities to help humans. This episode features interviews with Betsie Hughes (alongside her CCI service dog), Jamie Togal, a Guide Dog Mobility Instructor at Leader Dogs for the Blind, and Paul Mundell, CEO of Canine Companions for Independence.
"Empathy": Join Dr. Hare as he explains the physiological phenomenon behind the universal and undeniable bond between dogs and humans with guests Ragen McGowan, Senior Scientist in the Behavior Group at Nestle Research and Development Center, Sue Carter, Director of the Kinsey Institute at Indiana University in Bloomington, Ramiro Joly-Mascheroni, PhD Student at the Cognitive Neuroscience Research Unit at City University London and Dr. Evan MacLean.
"On Point": Do you ever wonder how much of what we say and do is actually understood by dogs? In this episode, Dr. Hare is joined by Dr. Josep Call, Professor in the Evolutionary Origins of Mind at the University of Saint Andrews, and Dr. Adam Miklosi, Head of the Department of Ethology at Eötvös University in Budapest, Hungary, to explore verbal and non-verbal communication between humans and dogs.
"The scientific community has made huge strides in our understanding of the rich mental lives of dogs, and with this series, we aim to share those fascinating – and sometimes surprising – learnings with dog- and science-lovers," said Hare. "Each episode is packed with stories and interviews with world-renowned experts to explain the intriguing and expansive world of canine cognition."
Customers that purchase Purina Pro Plan BRIGHT MIND Adult or Adult 7+ dry dog food can get a FREE Dognition Assessment – a $19 value. To learn more visit www.dognition.com/BrightMind.
To listen to the podcast, visit iTunes, Google Play or http://www.panoply.fm/shows.