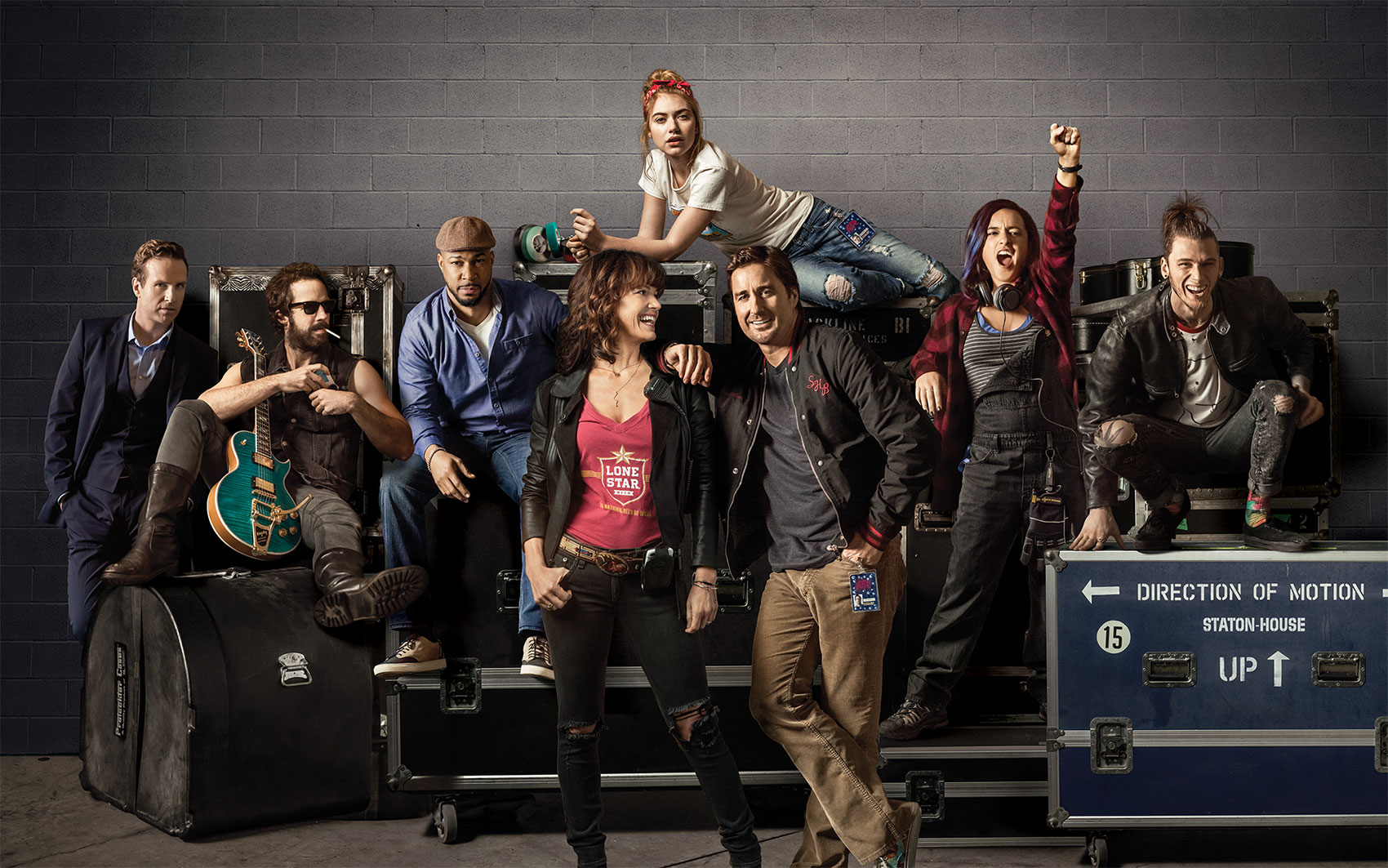 This Sunday, June 26th at 10PM, creator, writer, director and executive producer Cameron Crowe brings us the new music series on Showtime, 'ROADIES.'
While most music biopic films and shows follow the musicians and bands in the spotlight, Crowe seems to have a passion for telling the stories of those behind-the-scenes. He was also the creative eye behind the 2000 movie, 'Almost Famous,' which depicted a freelance writer interviewing a band for Rolling Stone Magazine while on the road. Many of the filmmaker's previous projects, from 'Jerry Maguire' to 'Aloha' have introduced audiences to countless characters who are easy to love and care about. Unfortunately, that is not the case with 'ROADIES.' Although his latest venture has plenty of heart, the series suffers from a miscast and a protaganist with little depth.
Starring Luke Wilson (Old School, Enlightened) and Screen Actors Guild® Award nominee Carla Gugino (San Andreas), the series gives an insider's look at the lives of a committed group of roadies who live for music and the de facto family they've formed along the way. The series chronicles the rock world through the eyes of music's unsung heroes and pays homage to the backstage workers who put the show on the road while touring the United States for the successful arena-level group, The Staton-House Band.
The show could have benefited from a re-cast when it comes to the role of the tour manager. Wilson lacks gumption and the kind of energy it takes to lead an ensemble cast. It's difficult to believe that he could ever manage a band's crew due to his genial, easygoing nature. Lead aside, Gugino does a fine job as the second-in-command to Wilson's character. Imogen Poots (The Look of Love) stands out amongst the cast portraying the tom-boyish crew member who has big dreams.
Supporting cast members include: Rafe Spall (One Day), Academy Award® nominee Keisha Castle-Hughes (Whale Rider), Peter Cambor (NCIS: Los Angeles) and Colson Baker a.k.a. Machine Gun Kelly (Beyond the Lights) and Ron White (Blue Collar Comedy Tour).
By episode three, the show does find a nice rhythm. It is certainly a different view into the tour life. These 'roadies' become a family and sometimes it's short-lived when budget cuts come into play.
Tune in this Sunday on Showtime and see if 'ROADIES' is worth adding to your DVR.