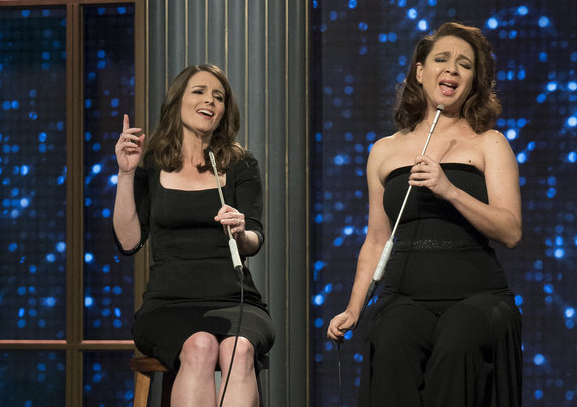 With networks, streaming, downloading.. how many shows can we possibly watch? The answer is A TON!
This Spring/Summer season there are some hilarious and hot drama shows that are a must-watch. So get your DVR ready…
If it's laughs you want…
MAYA AND MARTY
Tuesdays on NBC (10-11 p.m. ET)
From executive producer Lorne Michaels, the incomparable Maya Rudolph and Martin Short join forces for an all-new comedy show jam-packed with music, stars, and the unique characters and charisma of two of the biggest icons in SNL history. Stars of stage and screen, Maya and Marty are beloved by audiences of all ages. With Kenan Thompson and a dream team of surprise celebrity guests joining them each week, this dynamic duo is ready to unleash the full range of their talents and bring the house down like never before. If you can't wait until Saturday night, Maya and Marty is the next best… if not the best sketch comedy on TV right now.
THE JIM GAFFIGAN SHOW
One of the funniest comedians today, Jim Gaffigan can open his mouth and say one word… and you'll probably laugh. The Jim Gaffigan Show," will return for season two on (appropriately) Father's Day – Sunday, June 19th at 10:00pm ET/PT with two back-to-back episodes. The series is a fictionalized version of stand-up comedian Jim Gaffigan's real life as he navigates fatherhood, his career and an incurable obsession with food, and this season will get even more inside Jim's head, looking at all his neuroses about being in the ever-critical limelight and his marriage to wife Jeannie (Ashley Williams) and children. Get ready to laugh your bum off.
MATCH GAME
Sunday, June 26 at 10PM on ABC
Yes, another game show. But with Alec Baldwin as host, we're betting on some laughs. This is a new version of the occasionally bawdy '70s game show and you can expect a load of celebrity guest.
If it's drama you want…
AMERICAN GOTHIC
Wednesday, June 22 at 10PM on CBS
Set in Boston, where a prominent family learns that one of their own may be the city's notorious "Silver Bells Killer," who committed a string of grisly murders years ago.
ROADIES
Sunday, June 26 at 10PM on Showtime
From filmmaker Cameron Crowe ("Almost Famous"), Roadies follows the lives of the people behind the scenes of a big-arena rock tour and the family-like relationship that forms on the road. Stars Luke Wilson ("Enlightened") and Carla Gugino ("Wayward Pines").
BRAINDEAD
Mondays at 10PM on CBS
For some Monday night nightmares, this horror drama is from "Good Wife" creators Robert and Michelle King about a Capitol Hill staffer who discovers that a parasite is eating the brains of lawmakers. Stars horror/thriller star Mary Elizabeth Winstead from "10 Cloverfield." Who doesn't love alien series?