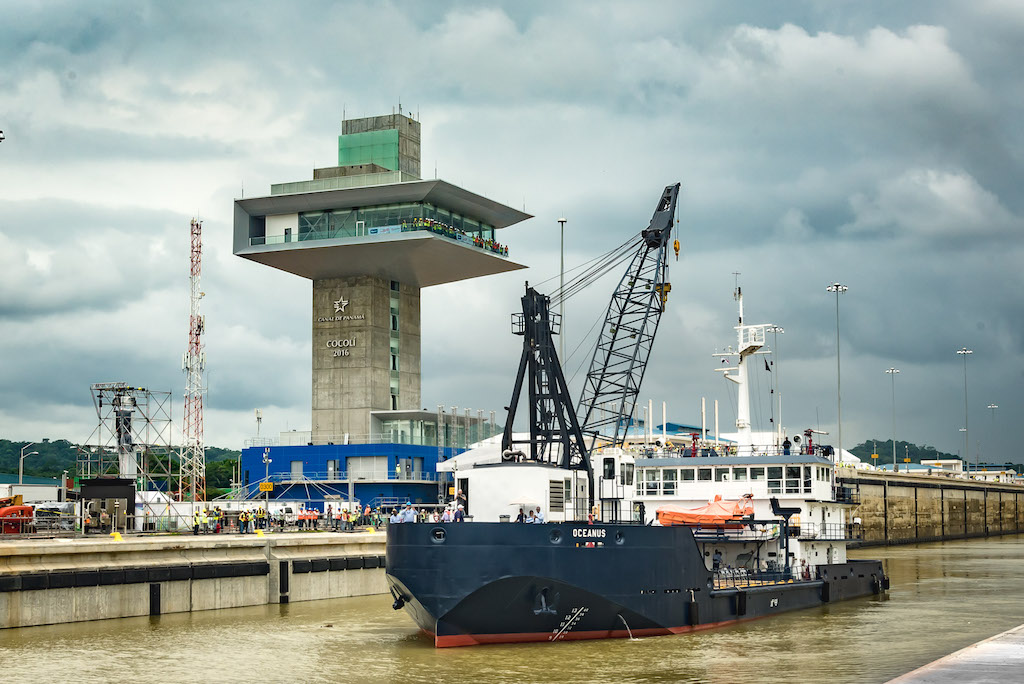 The original Panama Canal first opened for use in August of 1914 after being built by the US. On Sunday, June 26th, the inauguration of the Expanded Panama Canal took place with the first commercial transit of the COSCO Shipping Panama. The ship was greeted with fireworks and cheers.
The Expanded Canal will double the waterway's cargo capacity, enhancing the Canal's efficiency, reliability and customer service. The new waterway will provide greater economies of scale to global commerce as Neopanamax ships will be able to transit.
In line with its focus on customer service since the handover to Panama nearly 20 years ago, the Panama Canal continues to provide the world, global commerce and individual segments with new products and services.
The Panamanian President, Juan Carlos Varela, described the waterway as a route that would unite the world and thanked the 30,000+ people who worked on the expansion construction.
Construction on the new lane for the canal, which runs for 77km (48 miles), began in 2007 and was due to finish in 2014.