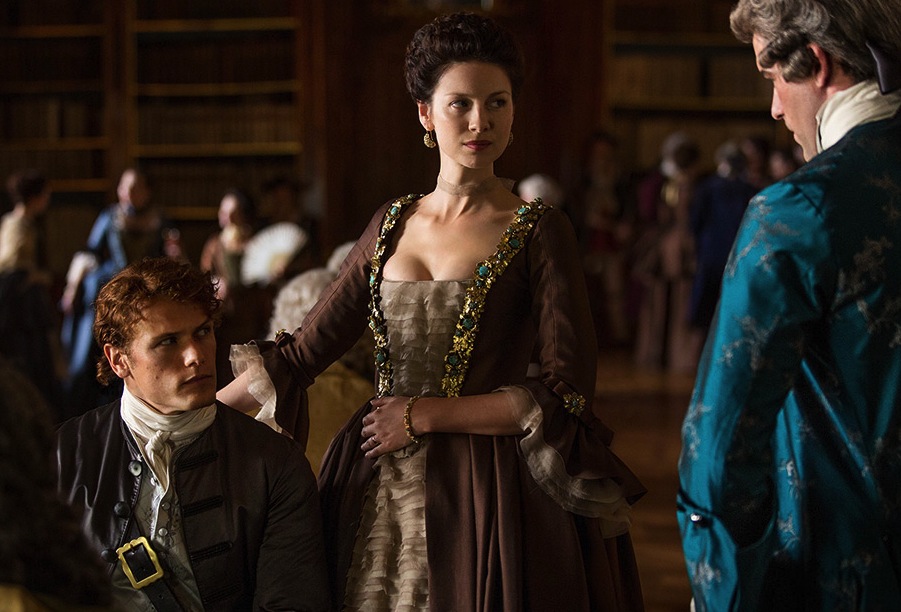 Starz Chief Executive Officer Chris Albrecht announced the network has ordered "Book Three" and "Book Four" for the Golden Globe®-nominated STARZ Original series "Outlander," the critically-acclaimed original series executive produced by Ronald D. Moore and adapted from Diana Gabaldon's international bestselling books.
Once again partnering with Sony Pictures Television, this is the first multi-book pickup for "Outlander," assuring the series will run for several more years. The highly-anticipated second installment of the series premiered on STARZ in April 2016.
"Book Three" will be based on the third of the eight books in the Outlander series, entitled Voyager, followed by "Book Four" based on the fourth book in the series, Drums of Autumn.
CEO of Starz Chris Albrecht said, "'Outlander' is like nothing seen before on television. From its depiction of a truly powerful female lead character, to the devastating decimation of the Highlander way of life, to what is a rarely seen genuine and timeless love story, it is a show that not only transports the viewer, but inspires the passion and admiration of its fans. On this 25th anniversary of the publication of the first book in the U.S., we are thrilled and honored to be able to continue the story that began with author Diana Gabaldon, and is brought to life by the incredibly talented Ronald D. Moore. There are no better storytellers for 'Outlander' than this team, both in front and behind the camera."
"The world of Jamie and Claire is expansive and emotionally complex. The audience has rewarded Outlander with their praise and loyalty, and we know we will deliver the best seasons yet in the years ahead," said Jamie Erlicht and Zack Van Amburg, Presidents, U.S. Programming and Production, Sony Pictures Television. "Starz has been an incredible partner and has truly helped shape this into one of the most iconic premiere series on the air today."