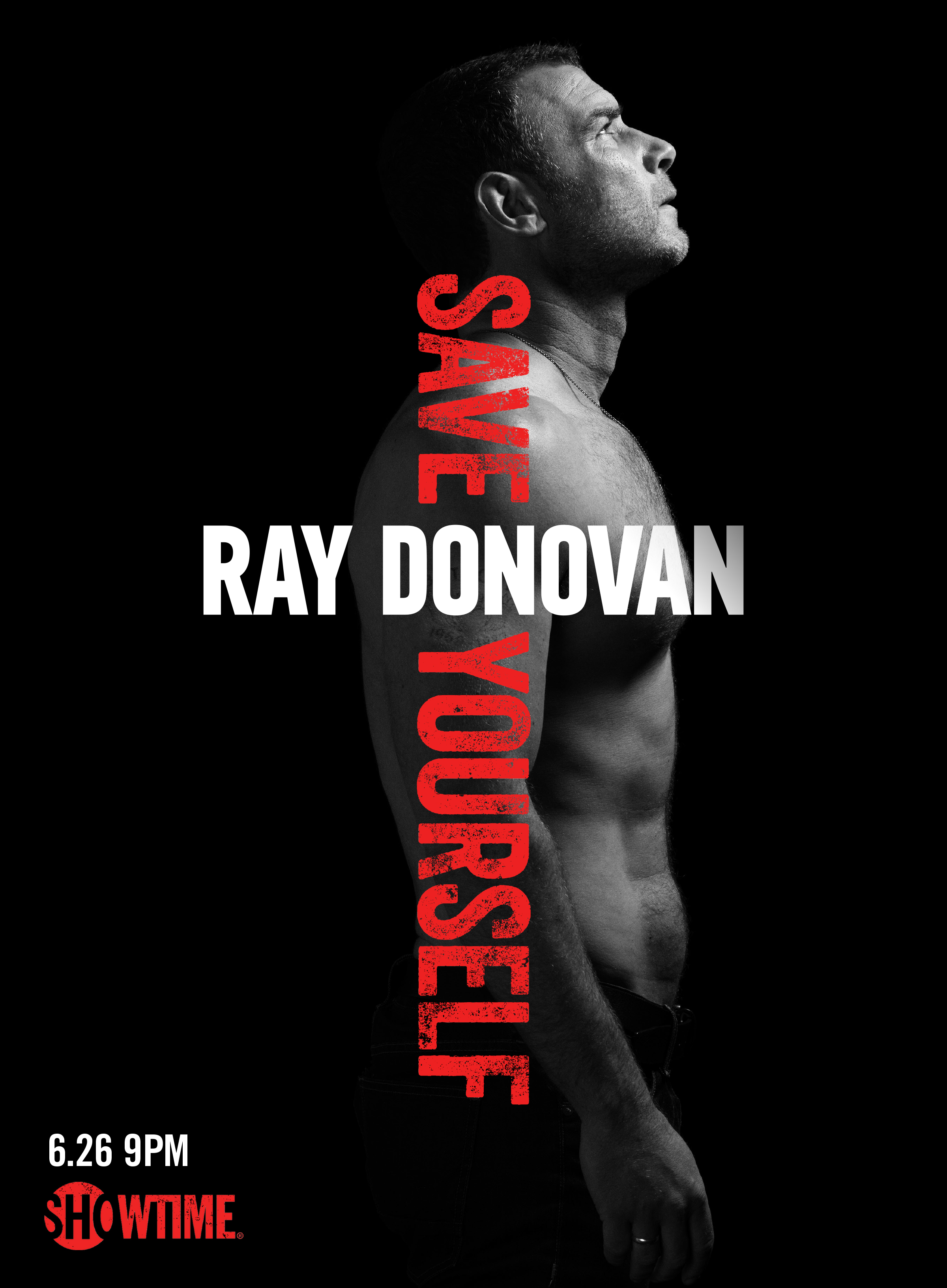 Season four of the hit SHOWTIME drama series RAY DONOVAN, starring Liev Schreiber in his three-time Golden Globe® and Emmy® nominated role, will premiere on Sunday, June 26th at 9 p.m. ET/PT on-air, on demand and over the internet.
The network has also unveiled the poster art and first look at the new season. That same night, SHOWTIME will premiere the new one-hour ensemble comedy series ROADIES from creator, writer, director and executive producer Cameron Crowe at 10 p.m. ET/PT. RAY DONOVAN is currently in production on 12 episodes in Los Angeles. To watch and share the new teaser, go to: https://youtu.be/fEGuz0Hte94.
RAY DONOVAN stars Liev Schreiber as L.A.'s best professional fixer – the man called in to make the city's celebrities, superstar athletes, and business moguls' most complicated and combustible situations go away. Last season's intense battle with the Armenian mafia leads a wounded Ray to reconnect with his forsaken faith. With this second chance at redemption, Ray is on a path to becoming a much better husband and father. But while things at home are improving, his work introduces him to worlds more formidable and dangerous than ever before. Meanwhile, Mickey (Jon Voight, in his Emmy-nominated and Golden Globe-winning role) has fled Los Angeles, hoping to plant roots on his own terms and to begin anew, one scam at a time. The series also stars Paula Malcomson, Eddie Marsan, Dash Mihok, Steven Bauer, Katherine Moennig, Pooch Hall, Kerris Dorsey and Devon Bagby. Guest stars featured in season four include Emmy nominee Lisa Bonet, Embeth Davidtz, Ted Levine, Gabriel Mann, Ismael Cruz Cordova, Chris Coppola and Billy Lush. A SHOWTIME production, the series is executive produced by David Hollander, Mark Gordon, Bryan Zuriff and Lou Fusaro, and created by Ann Biderman.