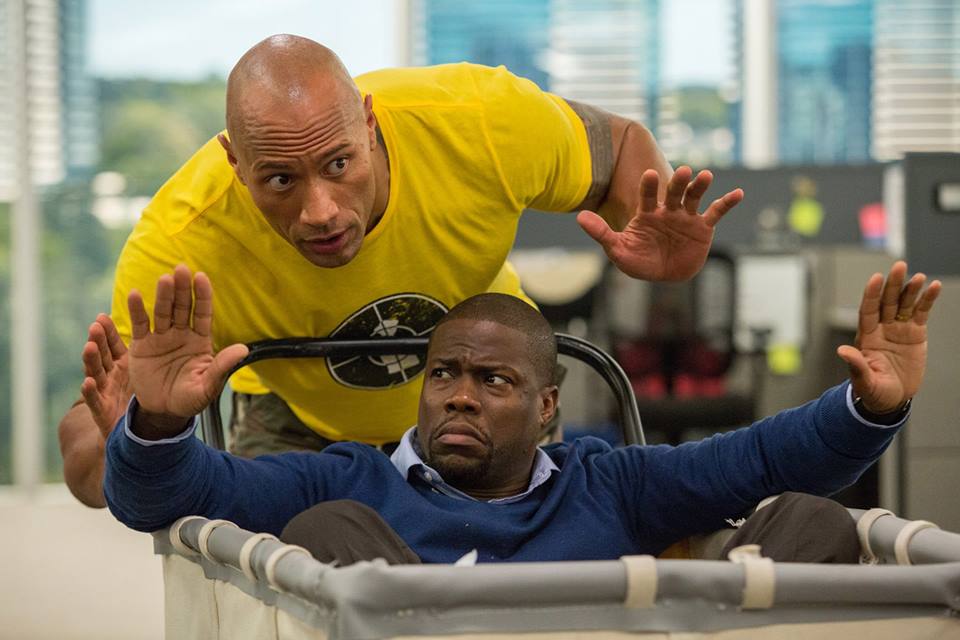 The biggest man in the action world teams up with the smallest man in comedy for the very silly and even more disposable "Central Intelligence," an action comedy starring Dwayne Johnson and Kevin Hart.
Scripted by Ike Barinholtz ("The Mindy Project"), David Stassen and Rawson Marshall Thurber ("We're the Millers"), who also directed, this latest entry in the buddy action comedy genre is a largely forgettable affair due to a nonsensical storyline that grows increasingly convoluted and leaves plenty of loose plot threads unresolved. That said, absolutely no one will attend "Central Intelligence" expecting anything other than laughter, which it certainly delivers, and quality action, with which it's less successful. Although Kevin Hart fans will not be disappointed by his motormouth shtick, even if it grows more tiresome with each passing film, the main reason to catch this otherwise expendable summer release is Dwayne Johnson, who plays the funny guy role to the hilt and whose charisma lights up the big screen. Given the pair's onscreen chemistry and loyal fan bases, it's safe to assume "Central Intelligence" will score big at the summer box office.
Twenty years ago, Calvin "Golden Jet" Joyner (Kevin Hart) was the king of Central High School in Woodberry, Maryland. On the bottom end of the Central High pecking order was Robbie Weirdicht (Dwayne Johnson), an obese nerd who endured daily ass kickings and a lifetime's worth of trauma. If you were to look into a crystal ball back then, you would see Calvin taking the world by storm and Robbie chewed up and spit out by it.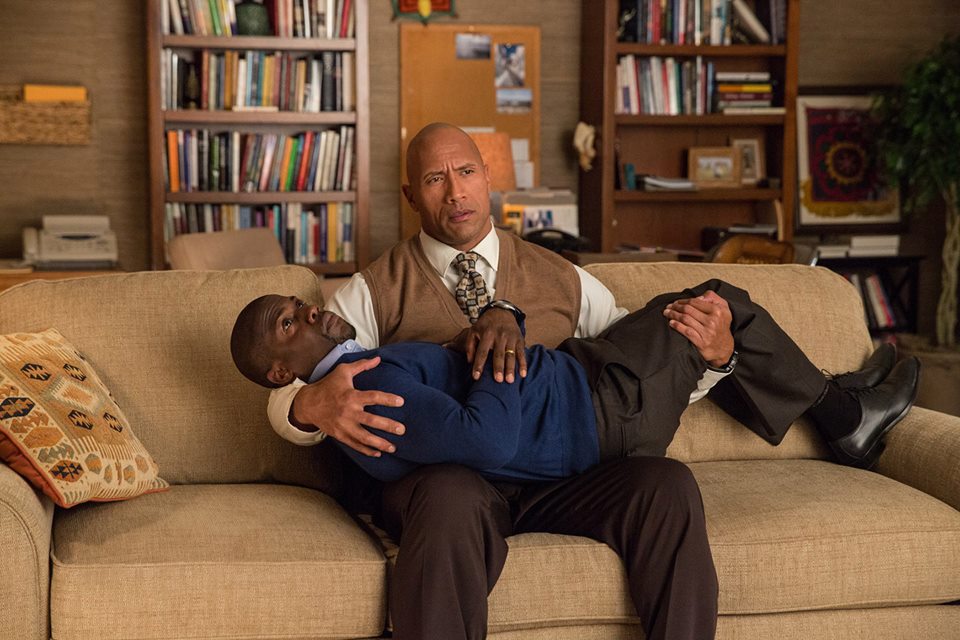 Jump to present day, Calvin is just an ordinary accountant married to his high school sweetheart, Maggie (Danielle Nicolet). As if being passed over for promotion wasn't already a blow to Calvin's ego, his feelings of failure are only magnified by the prospect of attending his twenty-year high school reunion, which is fast approaching.
After accepting a friend request from an unfamiliar classmate named Bob Stone, Calvin meets the mystery man for drinks only to learn that he's actually the new and improved Robbie Weirdicht. A chiseled ladies' man as boisterous as they come, Bob also just so happens to be a lethal CIA agent recently gone rogue. When Bob leans on his high school hero Calvin for his number-crunching skills in order to access a top-secret file, it sets in motion a chaotic cat-and-mouse game involving a crooked CIA agent (Amy Ryan), a double-crossing partner (Aaron Paul), and a terrorist financier named The Black Badger (Thomas Kretschmann). As Bob drags Calvin further into the crossfire of this espionage conspiracy, the pint-sized accountant overcomes his shortcomings and learns a thing or two about the spy game along the way.
Even though the screenplay delivers no shortage of laughs, due to the premise's sheer ludicrousness, the action never extends beyond cartoon level, and so the life-or-death stakes never feel genuine. And while the humor within the action scenes somewhat atones for this weakness – a barroom brawl and a workplace gunfight are standout examples – it would have been nice if more peril were introduced to the proceedings. Still, despite being utterly inconsequential, for those who simply want to see Dwayne Johnson stomp bad guys with the greatest of ease, "Central Intelligence" has enough shootouts and fisticuffs to satisfy that demographic.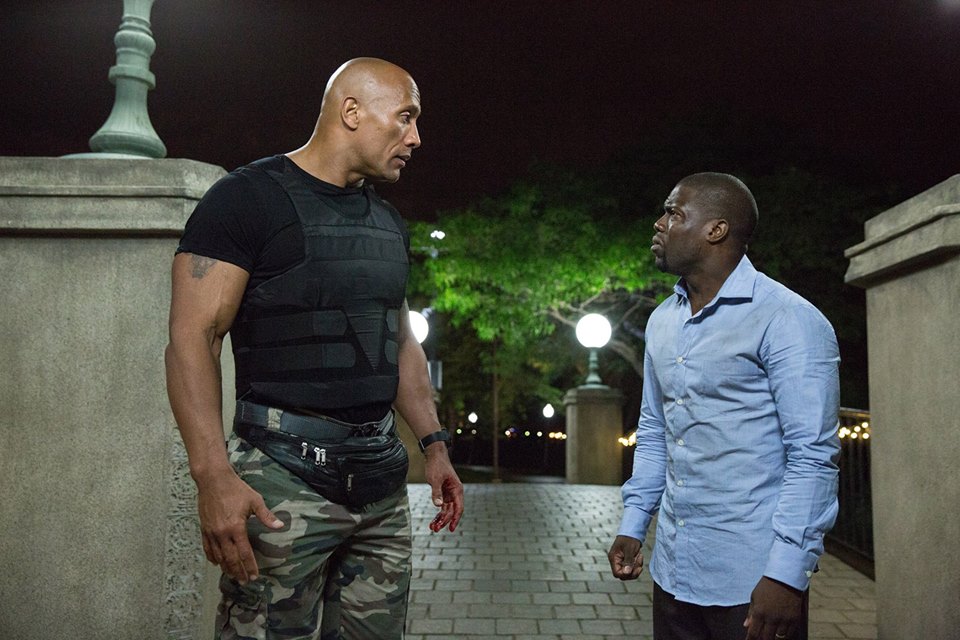 In a surprising role reversal, Kevin Hart plays the straight man for a change, though to be fair, all that really consists of is toning down his rambunctious persona from a ten to an eight. It couldn't have been easy for one of today's top comedians to relinquish the big laughs to his onscreen partner, but the ploy proves effective, largely because Hart is a master of disbelief, and Dwayne Johnson gives him plenty to marvel over. Speaking of that charming Samoan giant, while Johnson has had some comedic opportunities over the years ("The Other Guys," "Pain and Gain"), the role of Bob Stone really gives him the platform to showcase his funny side. There's a hilarious contrast between killer spy and tone-deaf idiot that Johnson exploits to the fullest, landing every joke he's given and even stealing a couple more through facial gestures and misplaced adoration for his former superstar classmate. Amy Ryan ("Bridge of Spies") also displays her humorous and hostile sides in equal measure as a shady CIA agent trying to use Hart as bait, and Jason Bateman is a scene-stealing pleasure as Johnson's high school bully.
A throwaway summer flick, "Central Intelligence" goes down fairly easily but won't stay in your memory bank for long.
Rated PG-13 for crude and suggestive humor, some nudity, action violence and brief strong language.
Running time: 107 minutes