Andy Samberg, Jorma Taccone and Akiva Schaffer, otherwise known as The Lonely Island, have moved beyond their SNL Digital Shorts and broadened their satirical ambitions to feature length with "Popstar: Never Stop Never Stopping," a madcap music mockumentary starring the trio and a who's who of comic actors.
A lovably crude take on such recent behind-the-scenes music docs as "Justin Bieber: Never Say Never" and "Katy Perry: Part of Me," "Popstar" is sure to go gangbusters with the group's loyal millennial fan base. Following the fallout and potential reuniting of a pop group after the most successful member turns to a solo career and faces a sophomore slump, the ridiculously funny script eagerly skewers the celebrity rags-to-riches tale while also incorporating hilarious music videos, concert footage and dead-on parodies of pop culture shows like TMZ and E! wedding specials. With a slew of cameos from some of today's top musicians (T.I., Mariah Carey, Snoop Dogg, Justin Timberlake) and comedians (Bill Hader, Maya Rudolph, Sarah Silverman), "Popstar" certainly has the cachet to top the box office charts, though at feature length, just barely overstays its welcome.
"Popstar" centers on Connor (Andy Samberg), Owen (Jorma Taccone) and Lawrence (Akiva Schaffer), a group of Sacramento kids who struck it big as the boy band the Style Boyz, particularly with their megahit "Donkey Roll." But like many boy bands of their time, constant infighting caused the group to disband, with Lawrence abandoning the music scene to become a Coloradan farmer and Owen relegated to second fiddle as the button-pushing DJ to the breakout star Connor, now dubbed Connor4Real.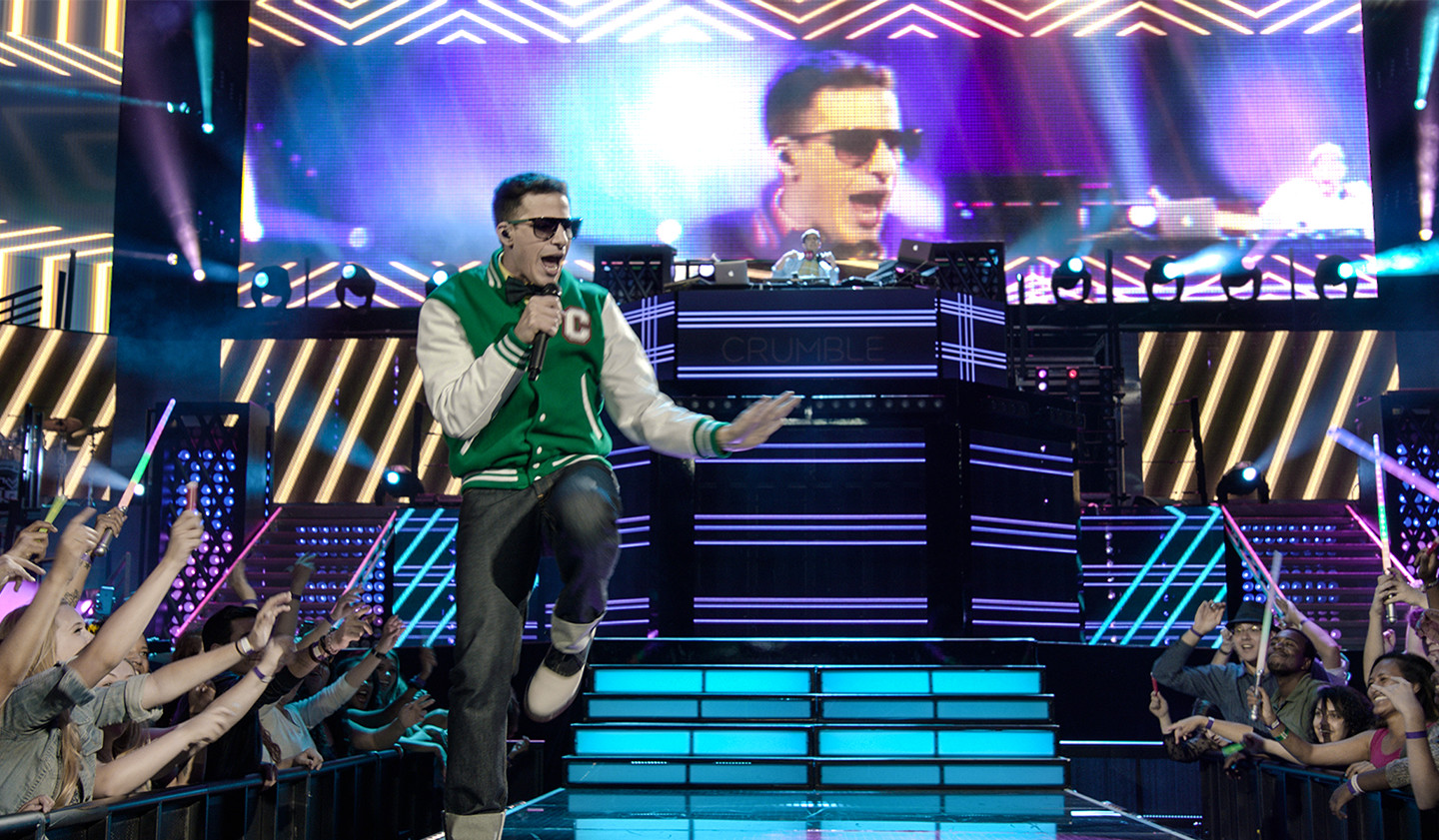 Having skyrocketed to the top of the music game with such instant classics as "Karate Guy" and "Humble," Connor4Real lives in a delusional world controlled by his publicist (Sarah Silverman) and manager (Tim Meadows) where he can do no wrong. But when his highly anticipated sophomore album is released to universally negative reviews, Connor's ego shatters before our eyes. Forced to hire an up-and-coming rapper (Chris Redd) as an opening act to boost ticket sales, and resorting to such stage gimmicks as wacky wardrobes and futuristic DJ helmets, Connor can only find solace in the company of his pet turtle, who is quickly succumbing to soggy bone syndrome.
As Connor struggles to reclaim his dopeness in the public eye, his beleaguered DJ and oldest friend quietly stages a "Parent Trap" style reunion for the trio.
Using the Judd Apatow method of mixing heart with profane humor (he executive produced "Popstar"), the Lonely Island trio's undeniable chemistry is used to great effect, and the underlying story about a group of childhood friends who made it big nicely parallels the Northern Californians' true tale. Beyond the premise, which in itself is catchy as hell, the filmmaking is aces across the board, especially Brandon Trost's ("Neighbors 2") lensing which perfectly replicates the look of the above stated music docs and pop culture programs. But what impresses most, and leaves you laughing hardest, is the music of "Popstar," from the choreography of the concerts to the glossy videos that are every bit as good as previous Lonely Island entries, though here with ten-times the production value. For fans of the comedy group's videos and albums, "Popstar" is the Holy Grail, as the film is littered with hysterical tracks cut by some of the music world's biggest producers.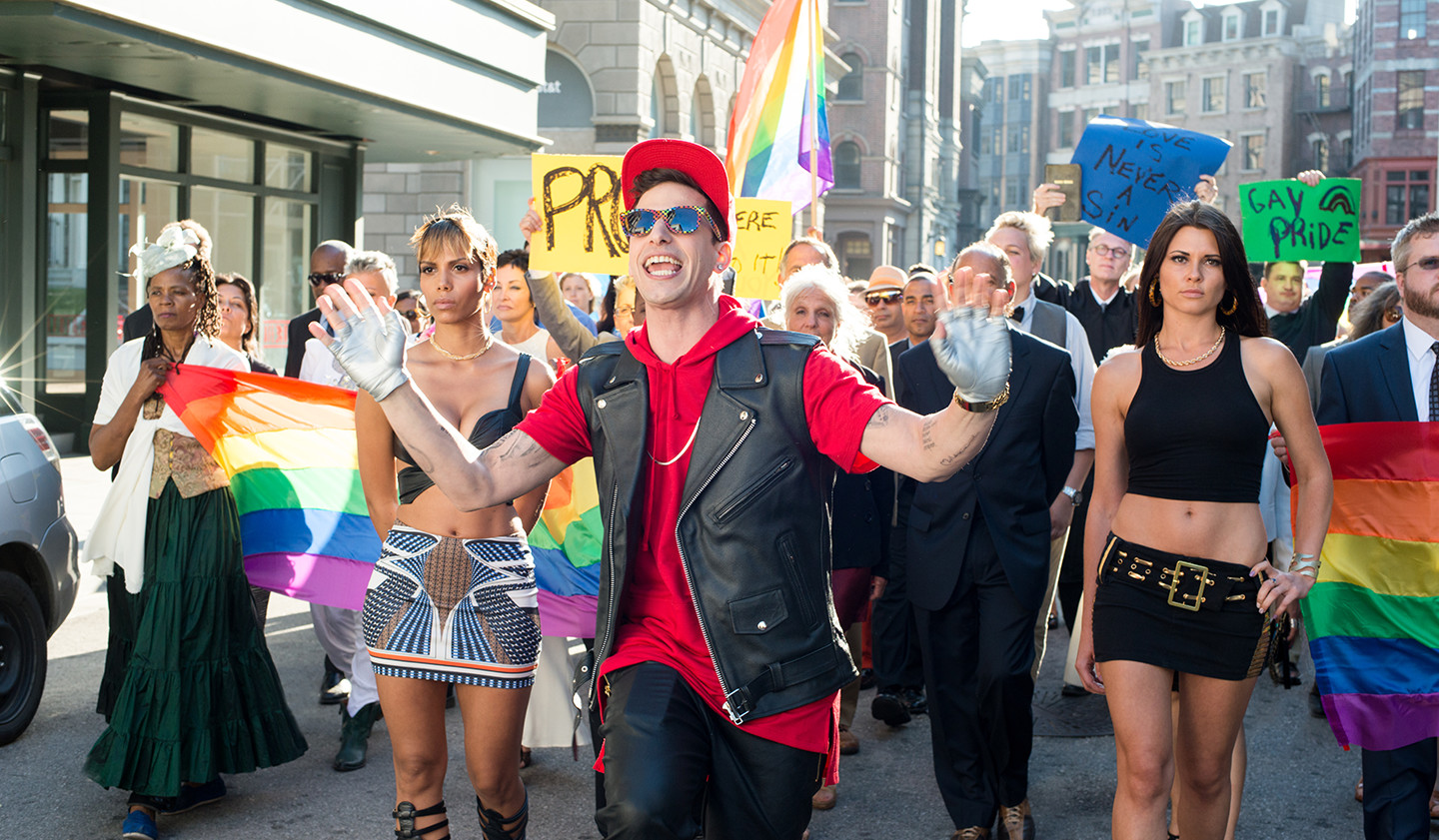 Even though, as the star of "Brooklyn Nine-Nine" and a regular on "SNL" for eight seasons, Andy Samberg is the bigger draw of the group, Jorma Taccone and Akiva Schaffer prove themselves every bit as worthy of star status as their leading man. Samberg certainly commands the screen with his Connor4Real alter ego (his portrayal fits somewhere between Justin Bieber and Vanilla Ice), but Taccone and Schaffer, who serve as co-directors here as with all their other collaborations, bring an authentic camaraderie to their relationship with the fast-fading singer-rapper that really sells the concept.
Even if you're not a fan of the Lonely Island, and shame on you if you're not, there are enough sidesplitting cameos and supporting performances to justify jumping on this track. Far too many to name here, but big laughs are earned by Tim Meadows as Connor's deceptively mild-mannered manager, Joan Cusack as Connor's hard partying mom, Justin Timberlake as Connor's carrot shredding chef, and fake TMZers Mike Bribiglia, Eric Andre and Will Arnett. Mariah Carey also shows her self-deprecating side by sending up her diva persona, and Seal gives a performance that will make you seriously reconsider an elaborate wedding proposal.
Your parents may not think Connor4Real is as dope as you do, but even if it doesn't cross over, "Popstar" is still sure to be the jam of the summer.
Rated R for some graphic nudity, language throughout, sexual content and drug use.
Running Time: 86 minutes