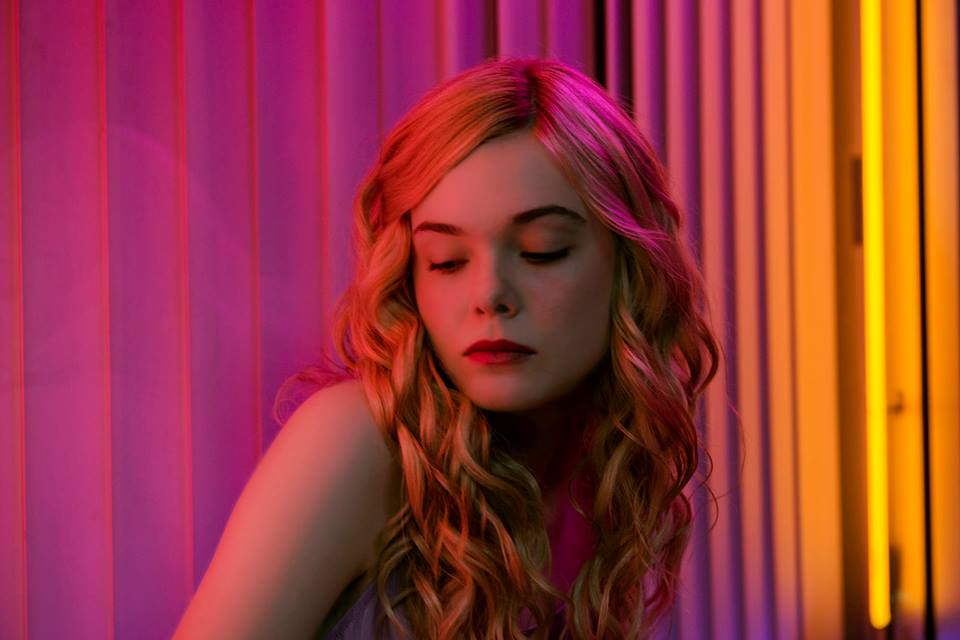 The cutthroat world of Los Angeles' fashion industry is depicted through the eyes of an aspiring young model in "The Neon Demon," a mind-bending horror thriller featuring Elle Fanning ("Maleficient"), Jena Malone ("Inherent Vice"), Bella Heathcote ("Dark Shadows"), Keanu Reeves and Christina Hendricks.
Directed by visionary filmmaker Nicolas Winding Refn ("Drive") from a screenplay by Refn, Mary Laws and Molly Stenham, this darkly funny and deeply unnerving thriller peers inside the world of high fashion, examining the drastic and deadly lengths to which some will go to prolong their beauty. Although "The Neon Demon" doesn't necessarily have anything profoundly new to say about this world or similarly ruthless business environments depicted onscreen, when taking into consideration it's the brainchild of the director behind such distinctive works as "Drive" and "Bronson," you know you're in for a memorable ride. Between the stylized cinematography from Natasha Braier ("The Rover"), the appealingly offbeat storyline, and a slew of captivating performances from the eclectic cast, this sleek and genre-defying work deserves to be sought out among the many titles being released this crowded summer weekend.
Jesse (Elle Fanning) is a naturally beautiful sixteen year-old Georgia native who ventures out west to break into the modeling biz. Living out of a rundown Pasadena motel run by a sleazy manager (Keanu Reeves), Jesse and her photographer boyfriend (Karl Glusman) attempt to maintain their purity in this merciless and foreign new environment. But after befriending makeup artist Ruby (Jena Malone) and attending a fashion party replete with erotic entertainment and vapid models like Gigi (Bella Heathcote) and Sara (Abbey Lee) who consider plastic surgery little more than "good grooming," it quickly becomes clear that virtuousness is not a maintainable trait in the fashion world.
With eternally youthful looks that other models would kill for, Jesse has no problem landing an agent (Christina Hendricks), who quickly hooks her up with a prominent but unethical photographer (Desmond Harrington) in order to add a little spice to her resume pictures. These pictures soon lead to other jobs, particularly with a famous designer (Alessandro Nivola) who gives Jesse the desirable role of closing out his fashion show, leading to no end of envy from her fellow models.
As Jesse continues to make inroads in the fashion world, and the resulting jealousy reaches a fever pitch, her innocence is soon devoured in more ways than one, and the film's eeriness increases exponentially, leading to one bloody good climax.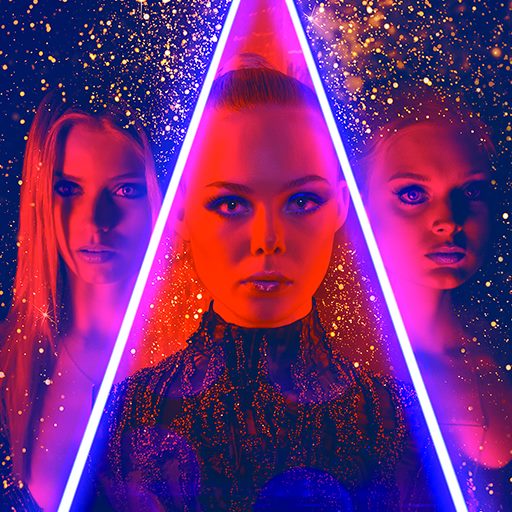 Having elected to shoot in chronological order like his other films – a cinematic rarity – director Nicolas Winding Refn sets the unsettling tone from the moment Jesse steps foot onto the fashion scene and builds it to a gory crescendo that, while may not be totally unexpected, still speaks to his assuredness behind the lens. No stranger to the fashion world himself, having helmed commercials for such brands as Gucci and YXL, Winding Refn brings not only an authenticity to this entrancing world but also an intellectual curiosity that pierces through every alluring frame. Working with cinematographer Natasha Braier, "The Neon Demon" is a color-soaked visual feast, with each scene so carefully calibrated it could have come straight out of a photo shoot. Adding immeasurably to the overall creepiness of this endeavor is Winding Refn's go-to composer, Cliff Martinez, whose synth-heavy score you won't soon forget. Costume and production designers Erin Benach and Elliott Hostetter also work wonders in capturing the high-end fashion world.
As the wholesome young model at the story's center, Elle Fanning is ideally cast in a role that not only enables her to channel her character's loss of innocence but also her own transition from child actor to more adult fare. Fanning's talents have been evident from the jump, but with "The Neon Demon," the audience witnesses the emergence of a serious thespian as she embarks on an exciting new career path. And while Fanning certainly leaves the most indelible impression, the supporting players also prove themselves more than worthy in their respective roles, most notably Jena Malone as a frightening makeup artist, Keanu Reeves as a motel manager who doesn't take kindly to cash-strapped occupants, and Bella Heathcote ("Dark Shadows") and Abbey Lee ("Mad Max: Fury Road") as a pair of superficial models who would do just about anything to maintain their beauty.
A wicked little thriller that stays with you long after the credits roll, with "The Neon Demon" Nicolas Winding Refn adds yet another exceptional feature to his impressive filmography.
Rated R for disturbing violent content, bloody images, graphic nudity, a scene of aberrant sexuality, and language.
Running Time: 117 Minutes