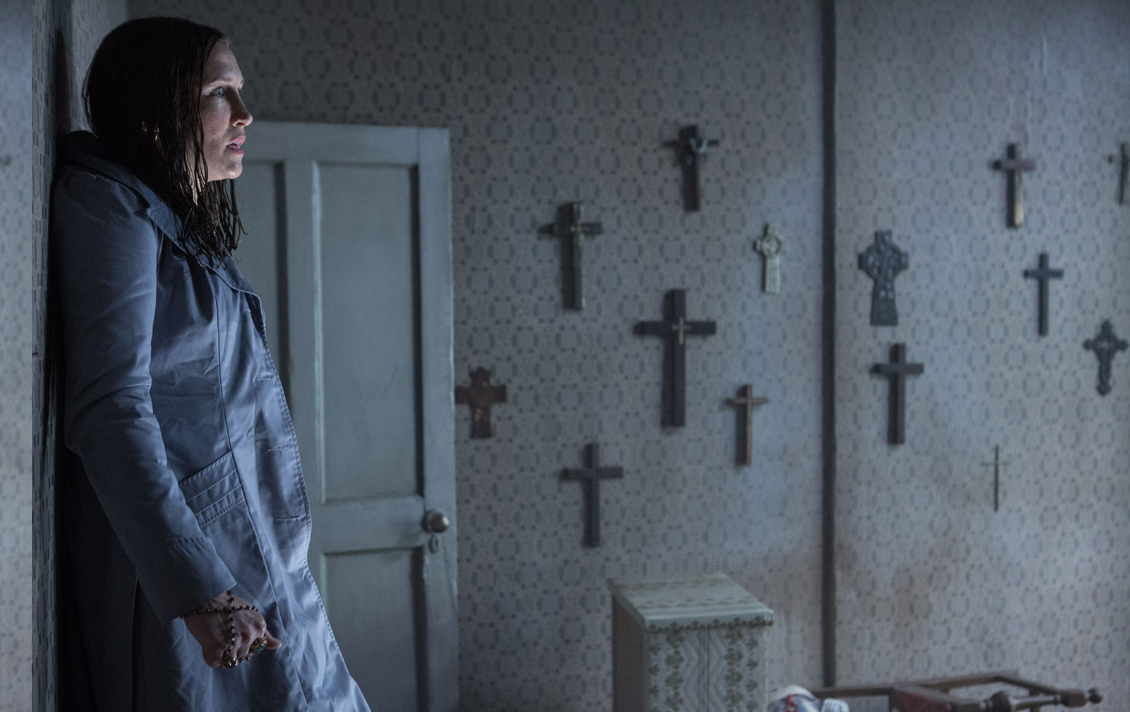 In the 1970's, if you were being haunted by an evil demonic entity, who would you call? No, not Ghostbusters, instead you'd call Ed and Lorraine Warren, the self-taught demonologist and clairvoyant. The married duo rose to prominence working on the notorious and controversial Amityville hauntings. A number of their cases have intrigued filmmakers enough to adapt and tell their stories for the big screen. Director James Wan breathed new life into the Warren's Perron family case in his 2013 film, 'The Conjuring' and now he's back, telling one of history's most terrifying paranormal investigations in 'The Conjuring 2.' With a chilling performance from young newcomer, Madison Wolfe and gripping scare tactics and effects that surpass Wan's previous supernatural efforts, this demonic tale is next-level horror.
In the books, it's known as the Enfield Poltergeist. Ed and Lorraine Warren (Patrick Wilson and Vera Farmiga) are making the publicity rounds post-Amityville hauntings, attempting to educate the world about paranormal life. Still haunted by the premonition of Ed's death at the hand of a pale-faced demon, she requests that they take a step back from their work. But that doesn't last long before the church asks that they investigate a home in Enfield, North London, where Peggy Hodgson (Frances O'Connor) and her children are being tormented by an old-man's spirit. By the time they arrive, it's a media circus, with many accusing Peggy, her daughters Margaret (Lauren Esposito) and Janet (Madison Wolfe), and her sons Johnny (Patrick McAuley) and Billy (Benjamin Haigh) of planning a poltergeist hoax. Ed and Lorraine reluctantly take the case, only to find that there is something far darker than a senile soul that is haunting this poor family.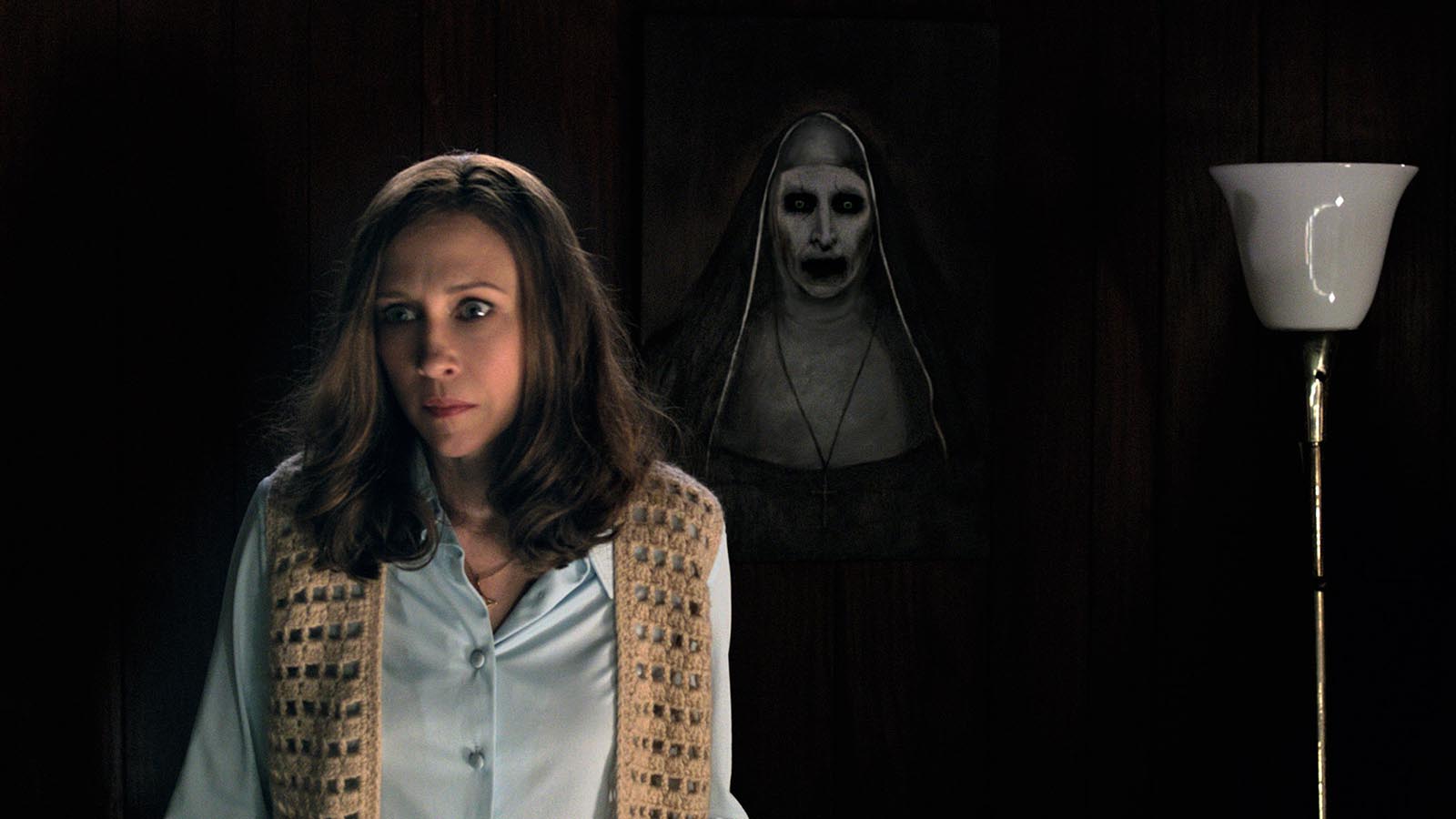 Although the thought of a 72 year-old spirit knocking on doors in the middle of the night may not make you shake in your boots, you'll want to buckle up for some surprises. Wan and his team pull out all the stops when it comes to creeping shadows, dark basements and demonic possessions. With wonderful set designs and costumes that bring 1970's England to life, the authenticity thrusts the audience back in time; sitting in the living room of the Hodgson's decrepit, rundown home.
The writing team (Chad Hayes & Carey W. Hayes, James Wan & David Leslie Johnson) raised the stakes with a storyline that threatens both the lives of the Warren's and the Hodgson's. The film turns into a ticking time-bomb as you squirm in your seat fearful of a knife flying across the room or a hand rising out of the dark water to grab you.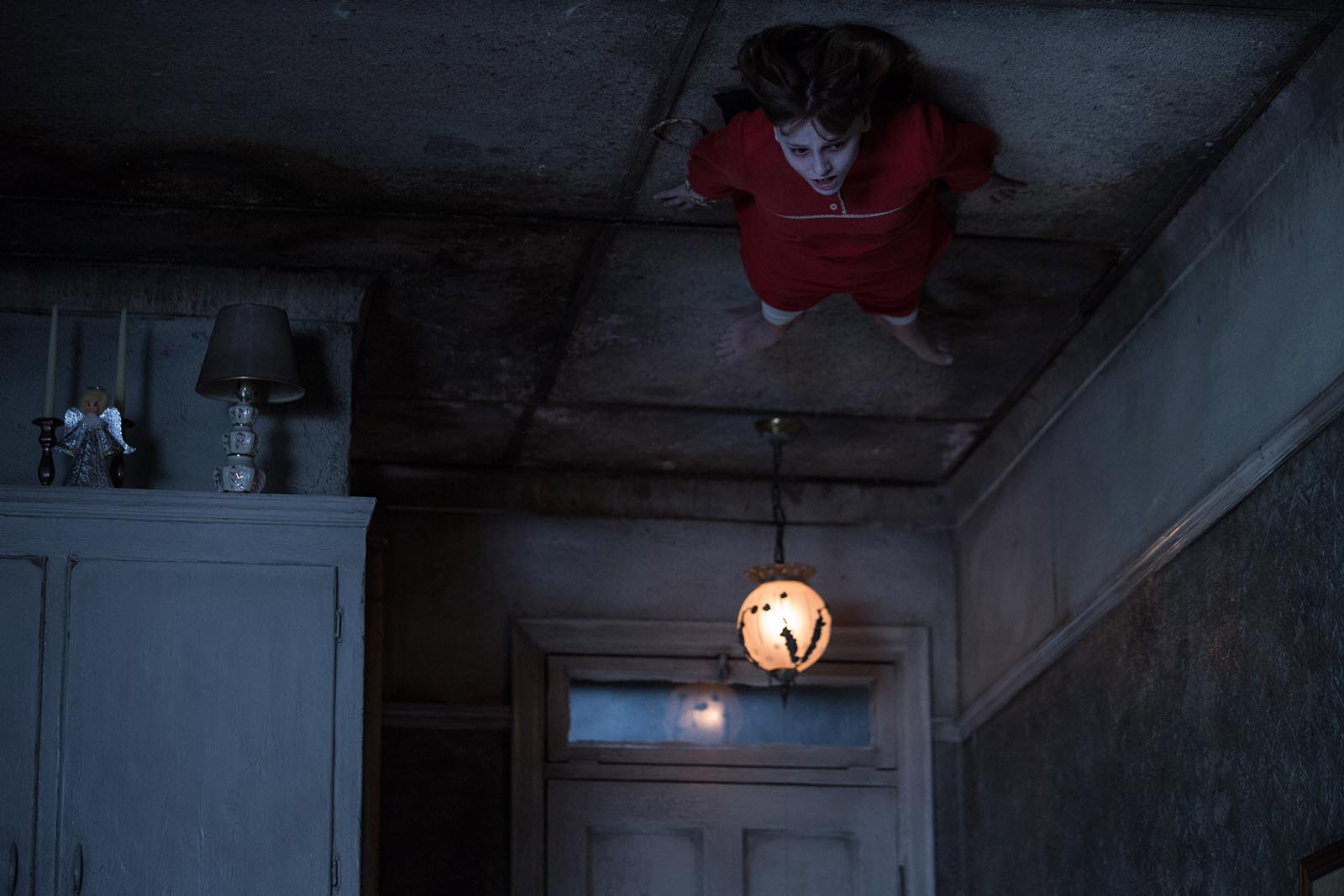 Bringing the fear to life, Patrick Wilson and Vera Farmiga have once again proven themselves as fantastic actors of suspense. In portraying Lorraine the second time around, Farmiga has perfected the mysterious, yet angelic real-life character. Standing out among the entire cast is Madison Wolfe. Stepping into the shoes of 11 year-old Janet Hodgson, she becomes the demon's target. From a sweet little girl to a growling devil, Wolfe's versatility and talents are wonderfully featured throughout the film.
As with any great horror film, it must have the ability to terrify and exhilarate you all at once. Such is the case as James Wan has, yet again, delivered a spine-chilling adrenaline tale to remember.
By Pamela Price
Rated R for terror and horror violence
Runtime: 134 min