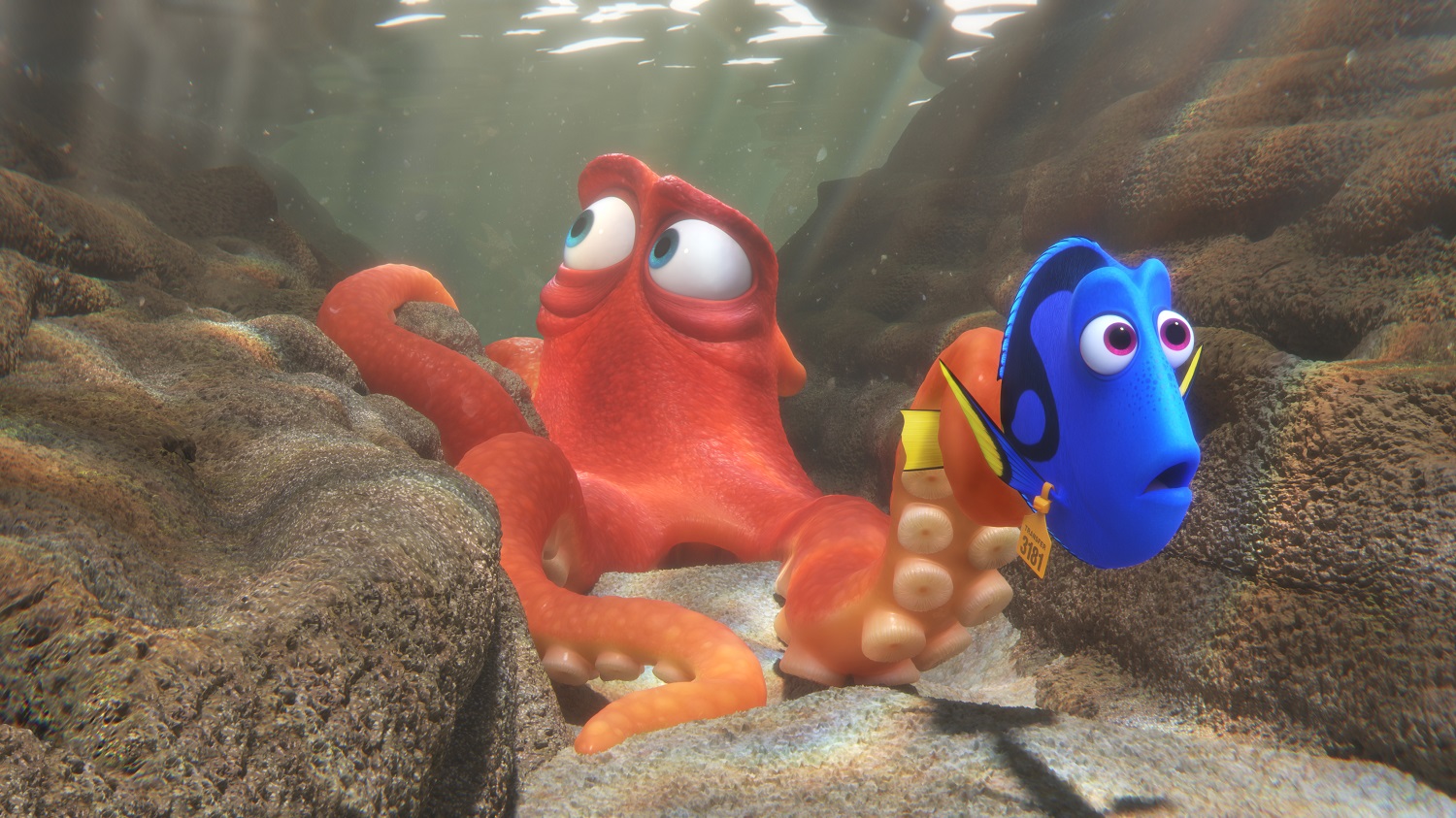 Who knew that when "Finding Nemo" dove into theaters 13 years ago that a little story about a tiny lost fish would make such a big splash at the box office. With almost $1 billion in ticket sales, 'Nemo' is now one of the top 50 highest-grossing movies of all time and in the top 10 for animated films. After the success of the "Toy Story" franchise, there was no question that Pixar would eventually create a sequel to their 2003 "Fish" tale.
Whether you're 6 or 60 years-old, "Finding Dory" will warm your heart. With vibrant life-like animation and a story filled with countless lovable characters, it's safe to say that Disney*Pixar has yet another hit on their hands.
When audiences first met the little clownfish named Nemo (voice of Hayden Rolence), he was captured in the Great Barrier Reef and taken to Sydney, Australia. His always paranoid father, Marlin (voice of Albert Brooks) ventured out into the great wide ocean to save his son. Serving as the most hilarious and endearing sidekick was the forgetful blue tang, Dory (voice of Ellen DeGeneres). As you may have already guessed, it has a happy ending! After all returned home, Dory became a member of Nemo and Marlin's family, going to school every day and reminding everyone that she suffers from "short-term memory loss." And she really does. But one day Dory suddenly remembers that she has parents (voice of Diane Keaton & Eugene Levy) somewhere who may be looking for her. And so the trio takes off on a life-changing adventure across the ocean to California's prestigious Marine Life Institute, a rehabilitation center and aquarium.
Writer/Director Andrew Stanton, the talent behind "Finding Nemo," "WALL*E" and "Toy Story," has a knack for writing dialogue that can entertain all ages. The film, which is also co-directed by Angus MacLane ("Toy Story OF TERROR!"), has one comical character after another. Throughout Dory's journey, we meet Hank (voice of Ed O'Neill), a cantankerous octopus who frequently gives employees the slip; Bailey (voice of Ty Burrell), a beluga whale who is convinced his biological sonar skills are on the fritz; and Destiny (voice of Kaitlin Olson), a nearsighted whale shark who bumps into the wall of her tank every 5 seconds.
While you might think that a story about fish in search of more fish might not hold your attention, Stanton uses a star-studded array of cameo voices for the quirky characters we meet along the way. Idris Elba and Dominic West teamed up as the voices of Fluke and Rudder, a pair of lazy sea lions who were rehabilitated at the Marine Life Institute. And even Bill Hader and Kate McKinnon have a fleeting appearance as a fish couple that Dory briefly encounters along the way.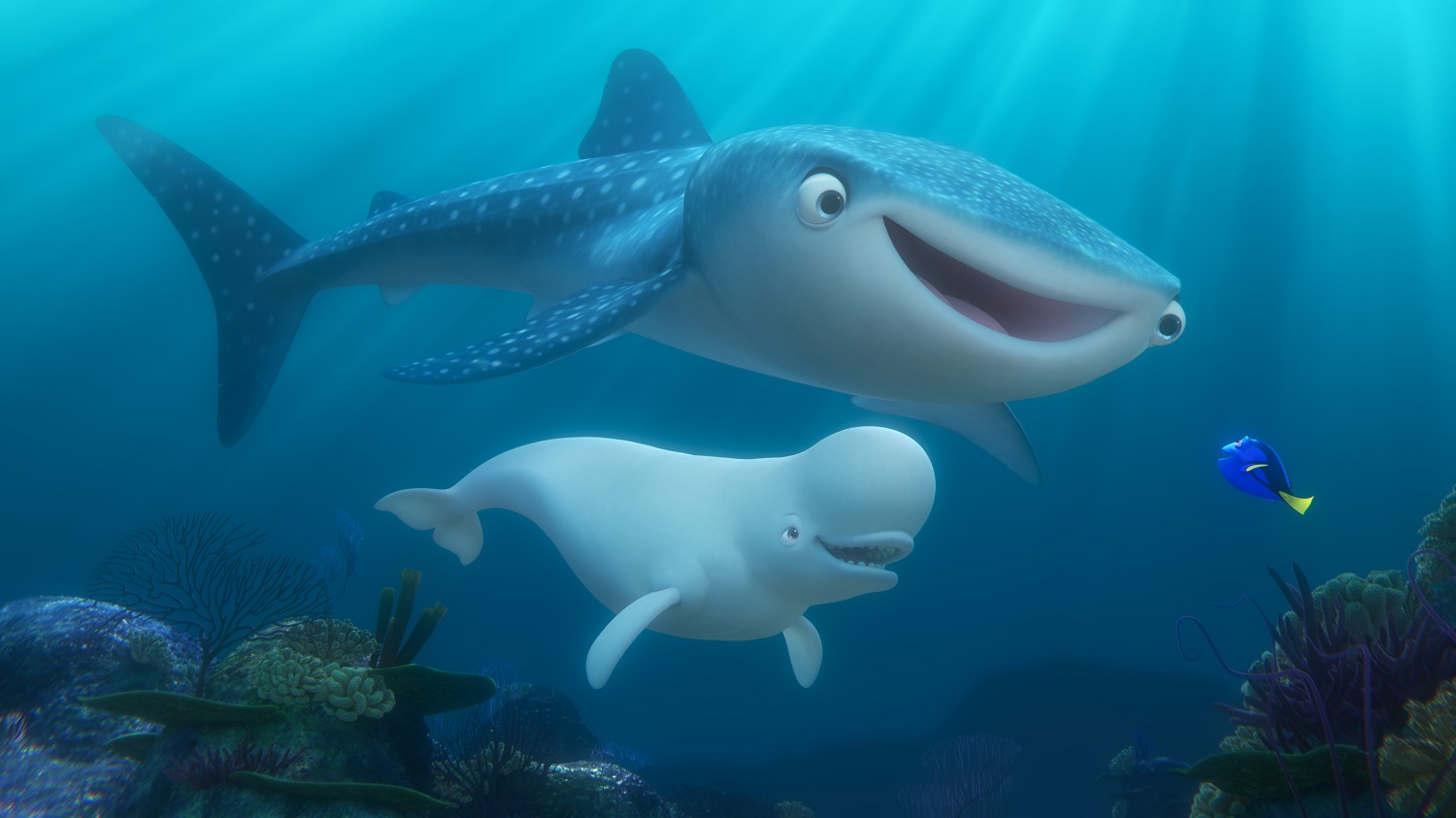 When it comes to the animation, Disney*Pixar truly outdid themselves. Due to the fact that the software used to create Dory 13 years ago is no longer used, character art director, Jason Deamer faced many challenges with recreating Dory for the new generation. Luckily, Deamer and Character Supervisor, Jeremie Talbot were able to bring the 3D model out of the old and into the new software to maintain those goofy facial expressions audiences have come to know and love. The animation team spent a lot of time at the Monterey Bay Aquarium, studying the way specific fish move, and it shows. From the way each fish swims, to the different shades of blue underwater, and the grains of sand, the intricacy of the animation is visually stunning.
"Finding Dory" is an underwater adventure you won't want to miss.
By Pamela Price
Rated PG for mild thematic elements
Runtime: 97 min