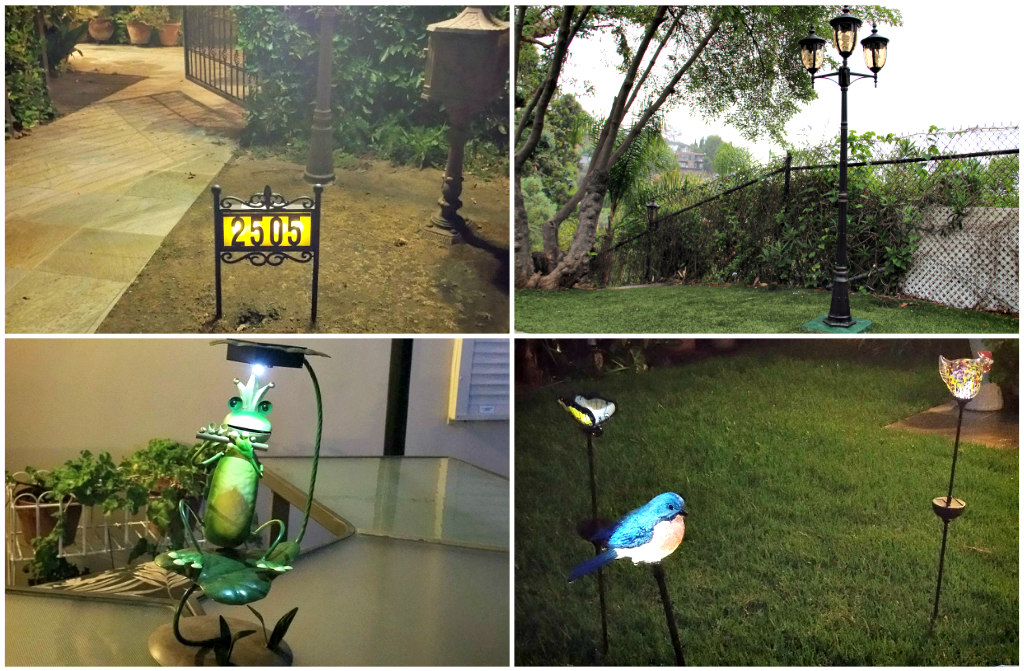 Summer is finally here! For most of us it means, longer evenings and a chance to spend more time in the garden, if you are lucky enough to have one. I am privileged to enjoy both; sunny California and a beautiful garden that I cherish each and every day.
However, garden life is far from perfect. There is always room to improve. Living in the Hollywood Hills lighting is often a problem. For your own security, as well as for your friends to find your place, you need adequate lighting. If the city does not provide the proper light, then it is up to you to get it done. Years ago, when I first moved in, I made sure that my front door was well lit but I still needed to tend to the garage entrance. After surfing many websites, I decided to check one of my favorite places: Lamps Plus. I had bought many light fixtures in the past from their stores and was always satisfied with the quality and design that they offered.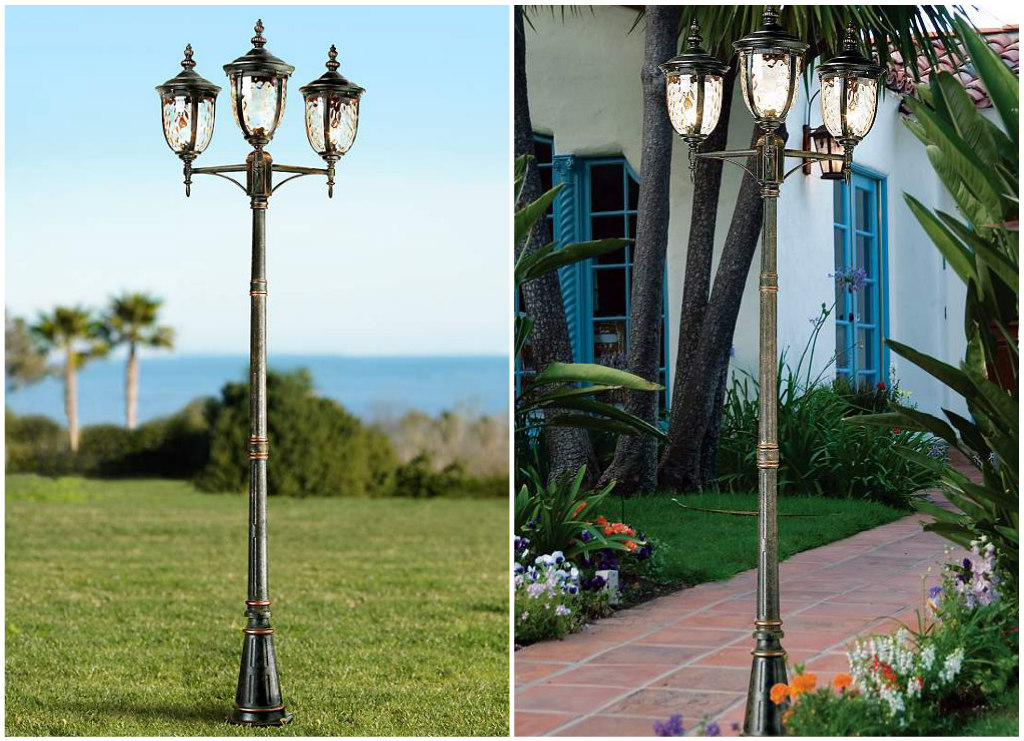 Lamps Plus, which was founded in 1976 is the nation's largest lighting retailer, they carry all the top brands alongside thousands of exclusive and patented designs in lighting, home furnishings and décor. For sure, if they did not carry exactly what I had purchased in the past, I was sure that they would have something which would work with what I had. Fortunately for me, even though time had gone by, they still carried the Bellagio Collection. What a relief!
The Bellagio™ Collection 96" was exactly what I needed; a high bronze 3-Light Post Light with lantern style arms with hammered decorative glass for an antique look and matching the one I had from the John Timberland® lighting collection. Though the street lantern-style fixtures came complete with top lights, pole, and surface mount adapter base, it did require an installation to concrete slab only. I had the fixture delivered directly to my home for convenience. To be sure that nothing was missing, I carefully checked the list to be sure I had everything for the installer.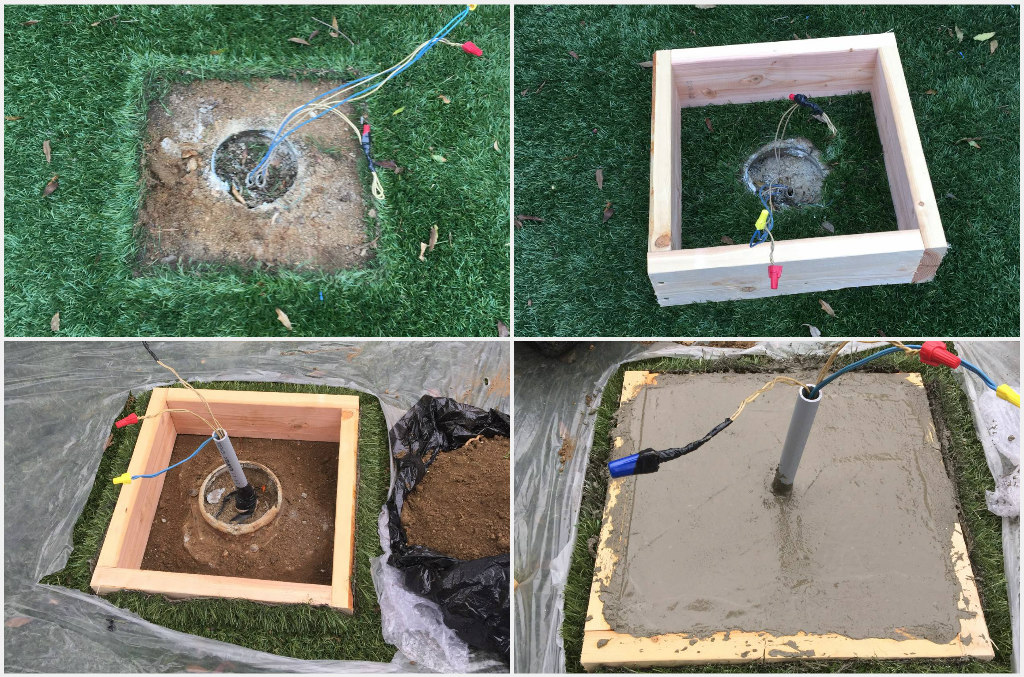 Standing tall at 96" high, the Bellagio™ collection 3-light post light in a Veranda bronze finish came complete with lights, pole, and adapter base. Not knowing anyone who could help install my light post I decided to ask Lamps Plus for their recommendation. Fortunately, they have an in-house installer who, for a reasonable fee, will get the job done. The next step was to take an appointment to have Edward Vartanian come to my home to evaluate the work and schedule an appointment for the following day. Quite fast! It only took one day and then there it was shining tall for the entire neighborhood to see.
To find the right Lamps Plus lighting source for you visit: http://www.lampsplus.com/
Outdoor post lights – Outdoor bronze light post – Lamps Plus Installation Services – Lamps Plus Los Angeles store locations
Their American Lighting Association trained experts can help with a full range of services, including store workshops, in-home consultations and lighting installation.
Still searching for unique ways to light the garden, I came across a company named INTP, Inc/World Source. The solar house maker looked familiar, I remembered seeing it in Bed Bath & Beyond's catalogue. Turns out, there was so much more in their catalogue.
The company was founded in 1988 by Herbert Hilton who, after retiring as Vice President of Burdine's and Chairman of the Federated Department Stores Electronics Board, brought his 25 years of experience in retail to the design, manufacture, and merchandising of consumer products.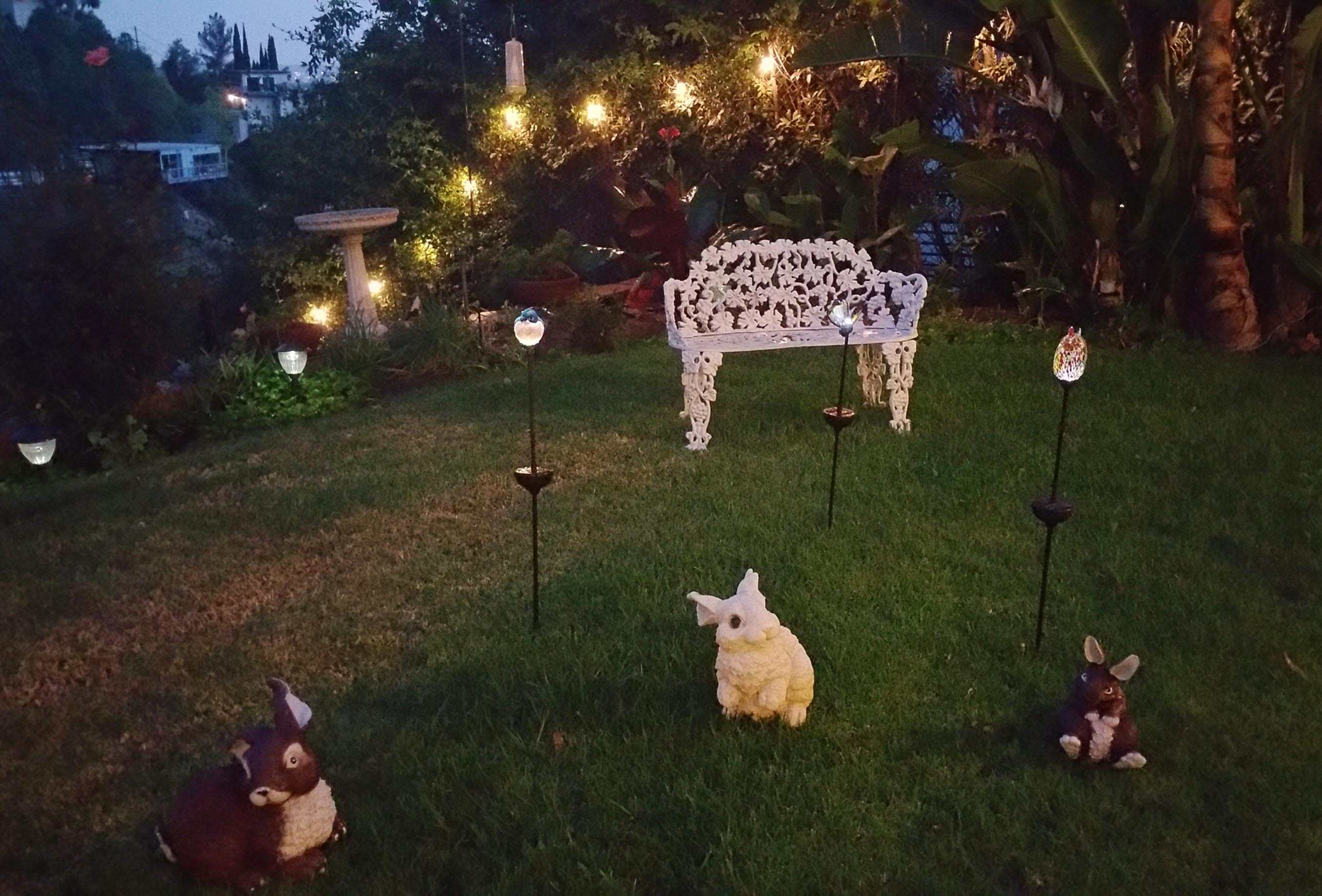 INTP specializes in Solar decorative products which are all Eco-Friendly and easy to use. Something we love here in the Golden State. Utilizing the power of the Sun, these products are able to be placed anywhere where direct sunlight hits – no wires or plugs to worry about. After a full charge, the lights will illuminate for up to 8 hours. Naturlly, I could not resist and got myself, the Fleur de Lis Solar Marker which displays the numbers of my home address, making it very easy to find at night, a cardinal and a blue birds stake lights in Polyresin a gorgeous glass butterfly and a metal frog, bringing color and warmth to my garden in the evening. I could not get them all but I surely will return to their site to add on to my private collection. Check out all of their solar styles…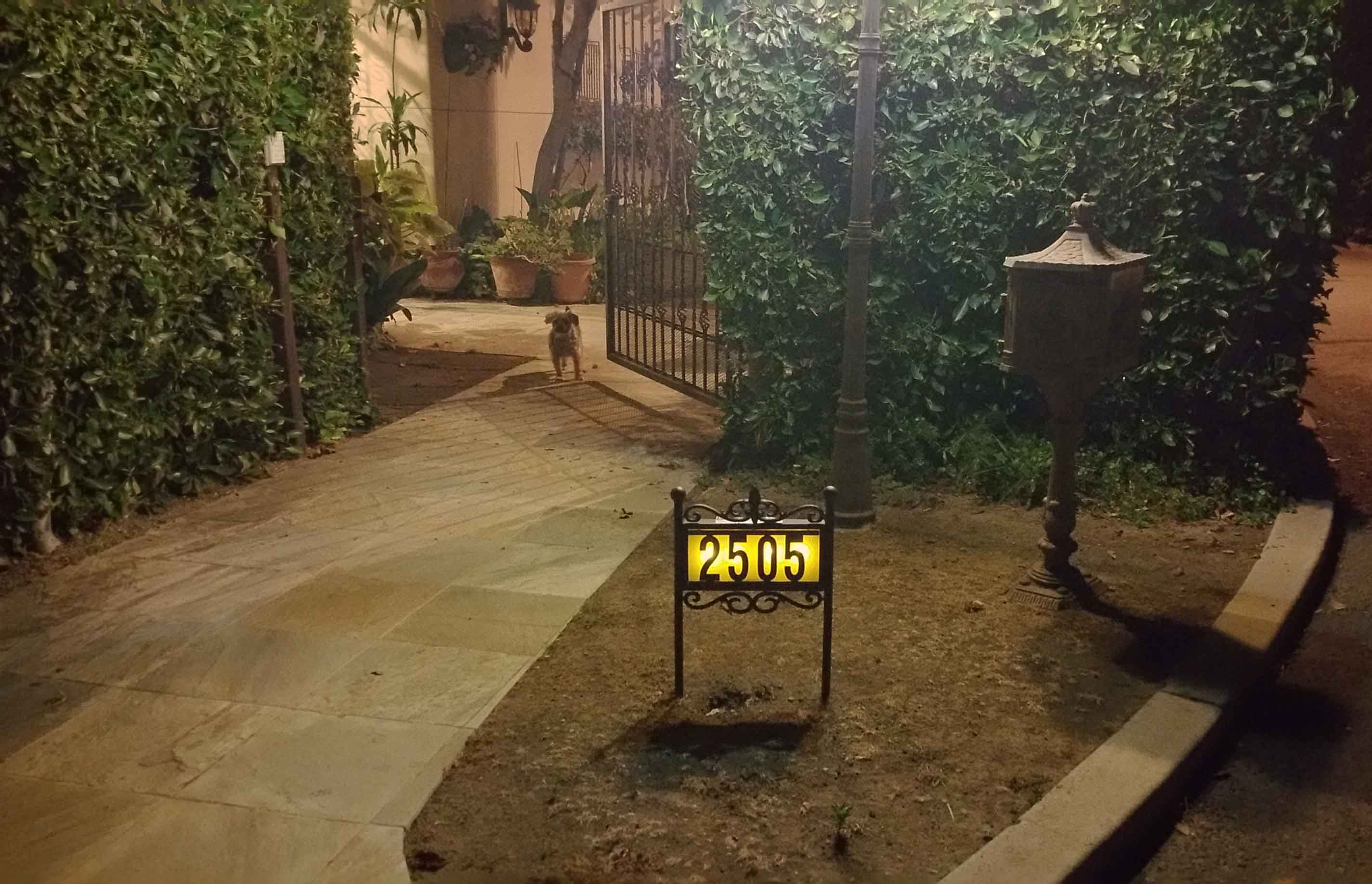 Solar House Marker
Fleur de Lis Solar House Number Display
Model: NM-15804AA Metal
Size: 14.8 L x 2 W x 26.8 H in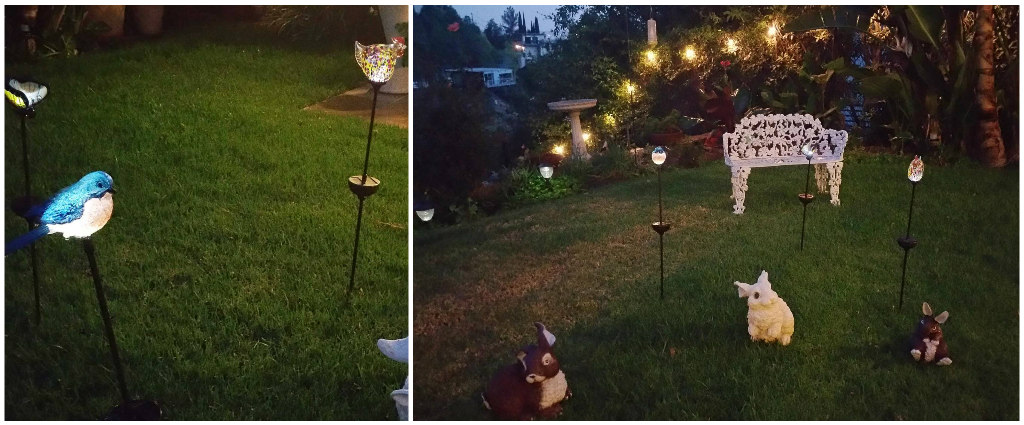 Polyresin Solar Garden Stake Lights
Butterfly
Model: GA1011
Size: 5.12" L x 4.96" W x 34.96" H
Cardinals and Bluebird
Model: GA1010
Size: 6.3" L x 2.56" W x 33.66" H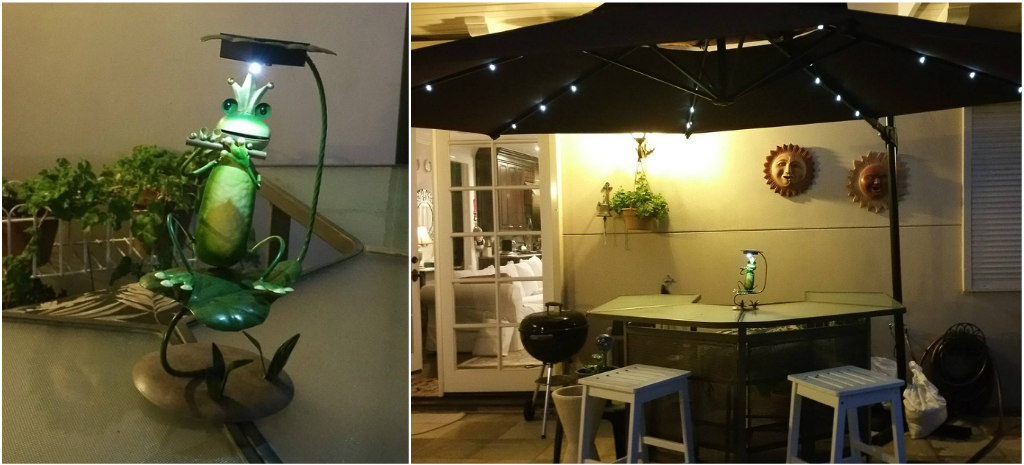 Solar Metal Decoration Lights
Frog
Shop their Catalog of Solar light stakes:
http://www.intp-worldsource.com/PDFs/Solar/solar-garden.pdf
http://www.intp-worldsource.com/products.html
They also offer a range of merchandise from Holiday/Seasonal items, Home Decor, Furniture, and Electronics.