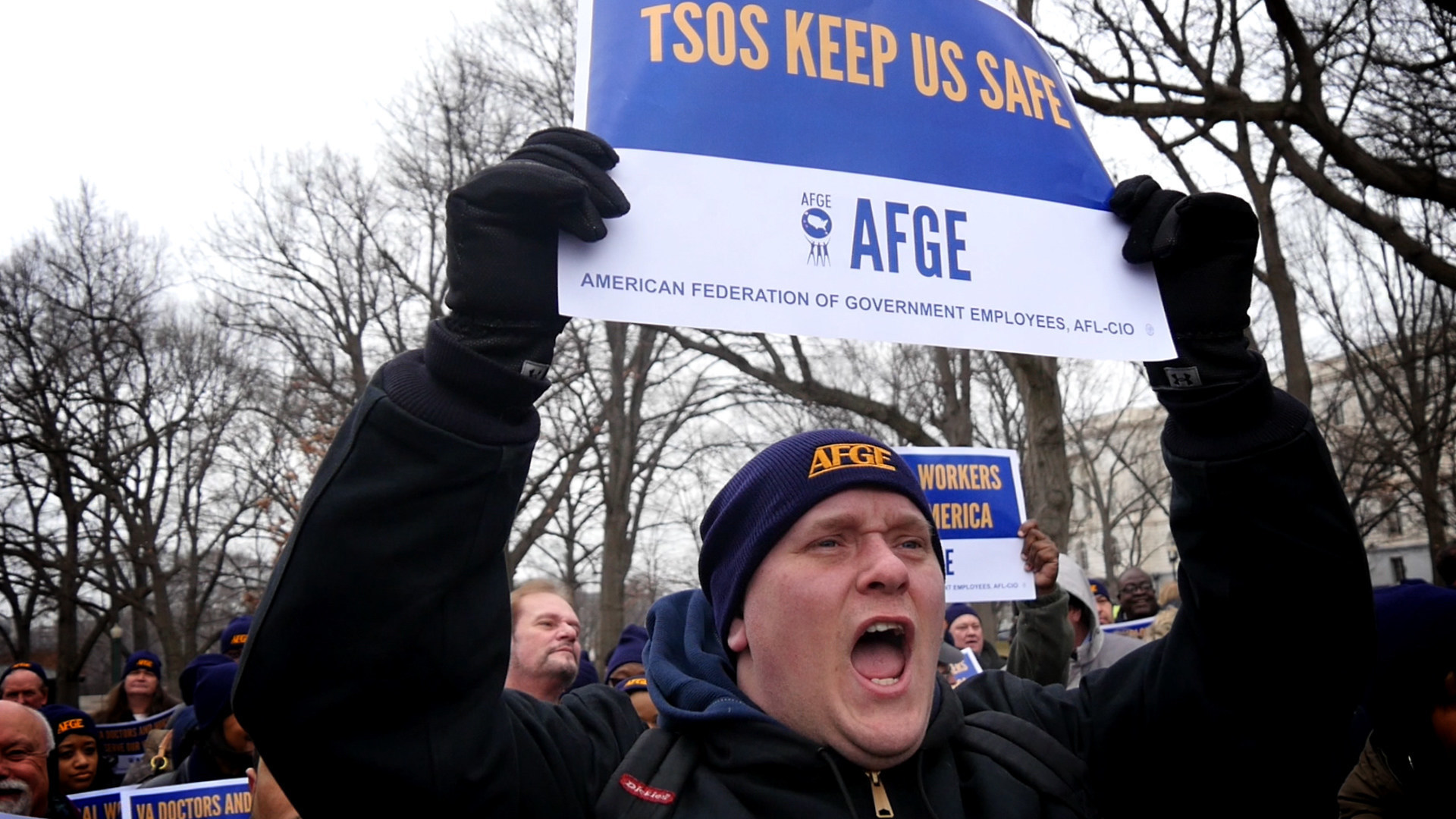 The union representing Transportation Security Officers at our U.S. airports aren't very happy.
They are picketing and calling on Congress to pass emergency legislation funding the hiring of 6,000 additional full-time screeners to alleviate long airport security lines.
"These additional TSOs will at least begin to address the shortage of TSOs needed to reduce the delays passengers are facing in airports across the country," American Federation of Government Employees National President J. David Cox Sr. wrote in a letter sent to House and Senate leaders on May 12.
The Transportation Security Administration currently has about 42,000 officers on the job, down from 47,000 in 2013. At the same time, the volume of passengers has risen 15 percent, from 643 million to 740 million.
A proposal to shift $34 million in Homeland Security funding so TSA can hire about 800 additional officers next year and cover overtime for current officers does not address the long-term critical funding shortfalls facing the agency, Cox said.
"Congress has starved TSA of the resources it needs to meet growing demands at our nation's airports. Shamefully, it has even diverted some of the money passengers pay in security fees, shifting those funds from TSA to pay down the federal budget deficit," Cox said.
Instead of ensuring that TSA has adequate funding to maintain sufficient staffing, Congress has imposed an arbitrary cap on the number of full-time TSOs for consecutive years.
"The long wait times we're seeing now are a direct result of Congress' failure to give TSA the money it needs to do its job. Congress needs to provide TSA with stable, long-term funding so our overworked officers can get the help they need and airline passengers don't have to wait hours to get through security lines."