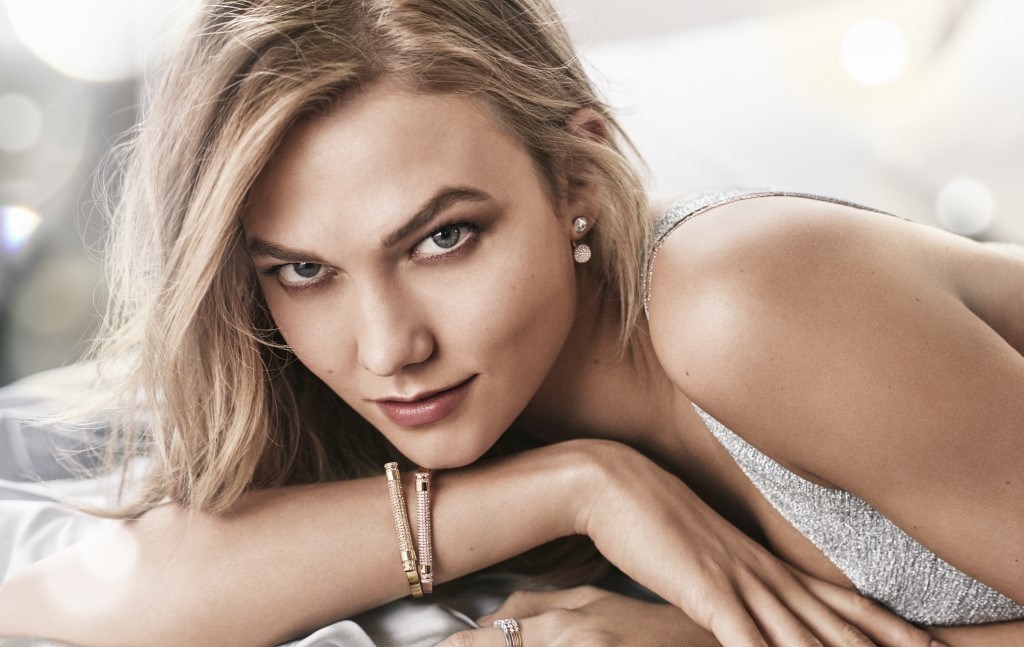 Swarovski has selected Karlie Kloss to embody its signature sparkle throughout the world.
Creative Director Nathalie Colin said, "We are so excited to have Karlie as our new brand ambassador. Besides her amazing beauty, she stands for modernity, freshness, self-confidence, elegance and spontaneity. Everything that we convey through our collections."
A fashion and lifestyle inspiration, a savvy digital personality with the Klossy YouTube channel, the brains behind the Kode With Karlie scholarship and a philanthropist business woman with Karlie's Kookies: Kloss is so much more than a supermodel. Her many inspiring facets reflect the Swarovski brand, with its collections designed for women ready to shine, and make their everyday extraordinary.
Karlie Kloss said, "It's an honor to join the Swarovski family and to be part of the brand's long history of bringing elegance to women through brilliant, unique designs."
To open up this new chapter together, Karlie and Swarovski created a quirky video, unveiling today on Swarovski's social media channels, which lets Karlie's personality really shine. The supermodel is captured in a natural and casual mood, getting familiar with how to pronounce the name of the brand, one of web users' most frequently asked questions.
Now that she's mastered it, Karlie is putting the call out to show the world how to say "Swarovski." The new #HowYouSayit social campaign will encourage participants to share a video pronouncing the name of the brand on Instagram. Swarovski will then collect the videos together at wwww.swarovski.com/howyousayit as a fun, inclusive way to help fans master the pronunciation. At the end of the campaign, Karlie might just thank one lucky participant personally.
Karlie will continue to bring her captivating personality and inner shine to Swarovski's fashionable and contemporary universe throughout the season.