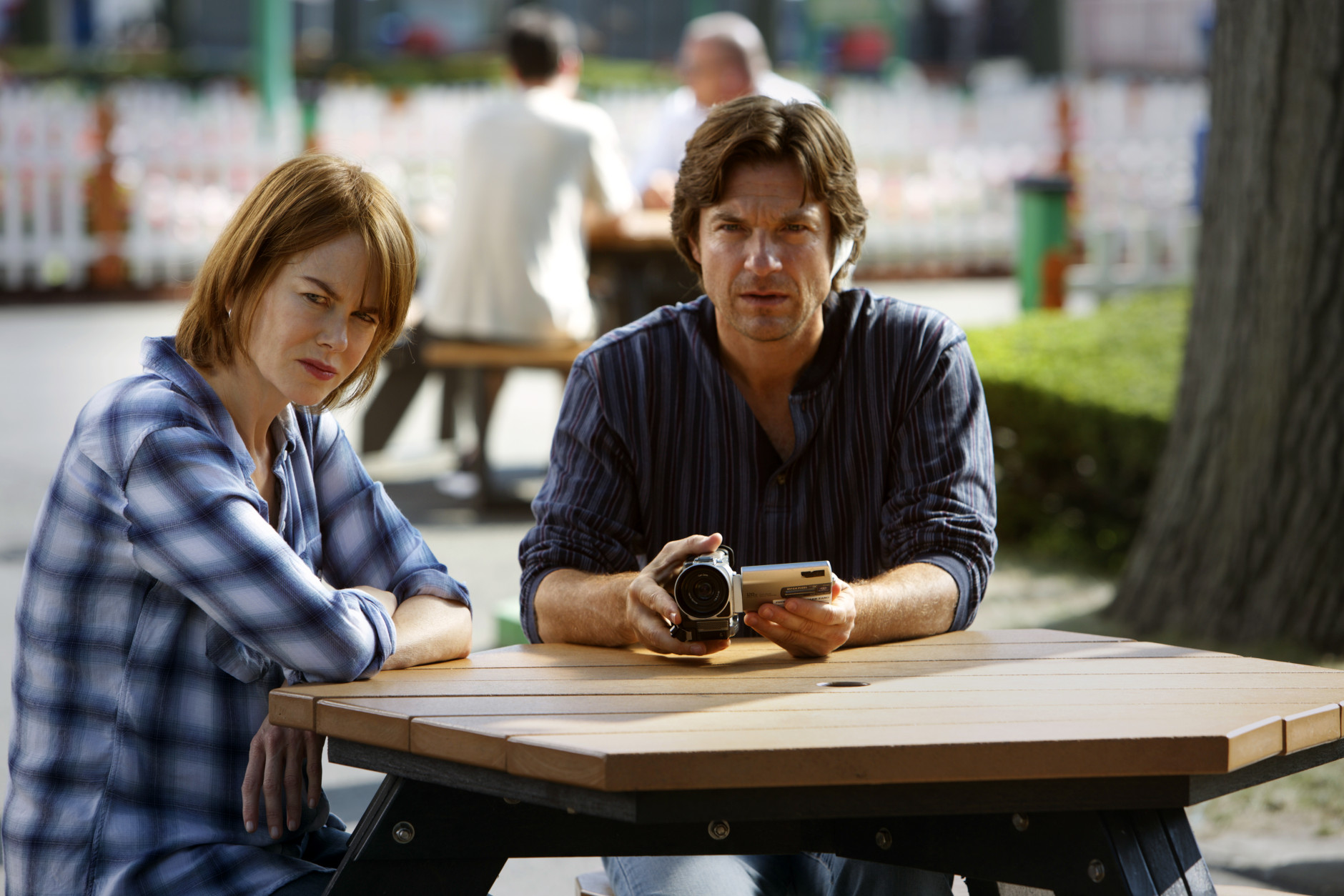 With his second outing as director, Jason Bateman tries to dodge the notorious sophomore slump with an adaptation of the 2011 New York Times bestseller "The Family Fang," a dysfunctional family dramedy starring Bateman, Nicole Kidman, Christopher Walken and stage actress Maryann Plunkett.
Although it definitely marks a step forward in Bateman's progression as a filmmaker, illustrating his comedic capacity both in front of and behind the camera, "The Family Fang" ultimately falls into the category of too eccentric for its own good. Adapting the novel by Kevin Wilson, David Lindsay-Abaire's ("Rabbit Hole") screenplay manages to wring plenty of laughs from its well-worn loopy family premise, but it's in its darker moments that "The Family Fang" loses its way. Still, given the caliber of performances from the A-list cast, highlighted by Christopher Walken's petulant patriarch and Nicole Kidman's diva-ish daughter, and the originality of the filmmaking, "Fang" has enough madcap moments for audiences to sick their teeth into.
In the film, Bateman and Kidman play Baxter and Annie Fang, a pair of maladjusted adult siblings whose daily struggles are directly correlated with their traumatic childhood spent as the stars of performance art pieces staged by their famous parents, Caleb and Camille (Christopher Walken and Maryann Plunkett). Now an "indie darling" actress with a fresh scandal under her belt and a struggling author with a serious case of writer's block, Annie and Baxter have long been estranged from their avant-garde parents. But when Baxter suffers a head injury while writing an article about potato guns, the alienated Fang clan reunites at the family's Pennsylvania home.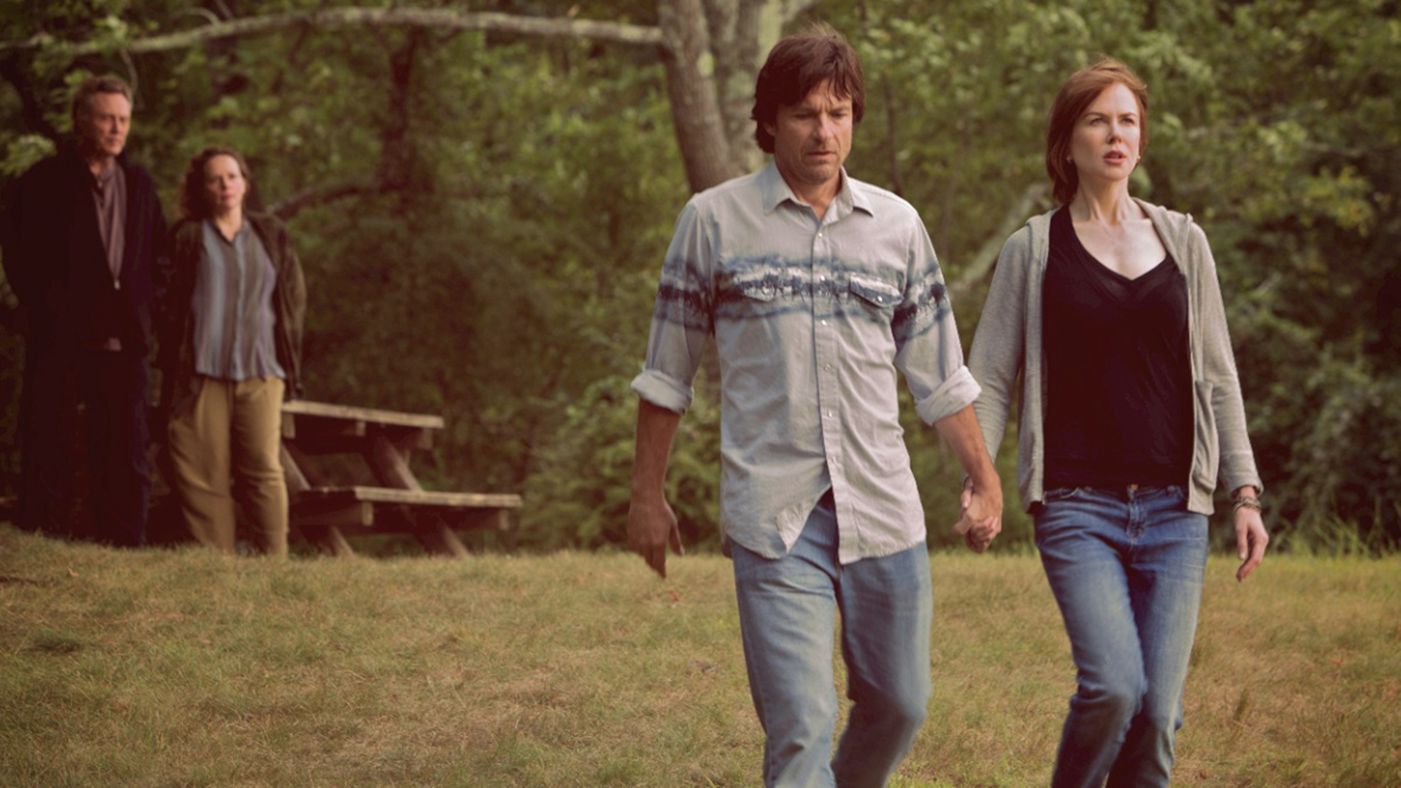 Despite the awkward circumstances of their reunion, before long the Fangs are sifting through family footage of previous performances and even staging new ones. As the story crosscuts between past and present, revealing the full extent of the damage inflicted by Caleb and Camille's unconventional parenting style, it soon becomes clear that the Fangs are secretly staging their most daring exhibition yet.
While the sheer weirdness of "The Family Fang" is largely a virtue, resulting in several hilarious moments, it also sabotages some of the film's darker scenes. In short, the Fangs are so aggressively eccentric that it's difficult to envision them in any kind of tangible reality, causing the genuinely dramatic moments to feel misplaced. Perhaps it played better on the page, but onscreen the characters only exist within this kind of bizarre bubble, and the film stumbles whenever it tries to break free from it.
Tonal issues aside, as a director, Bateman displays a fearlessness in exploring dramatic material that makes this latest effort a step above his raunchy debut "Bad Words." Working once again with his "Bad Words" cinematographer Ken Seng, Bateman takes a cue from the Fang's experimental playbook, employing everything from grainy super 8 and 16mm to state-of-the-art digital, and unlike the tonal defects, the visual approach feels dead on.
Although Bateman doesn't exactly break new ground as Baxter, he still gives a performance that's as agreeably deadpan as ever, and Nicole Kidman puts in one of her funniest and most all-around enjoyable performances in years in her role. And while the film's flaws are best personified by Christopher Walken's absurd-to-the-point-of-implausible patriarch, his performance still fits into the category of wonderfully wacky. He puts the 'O' in oddball and makes this hit-and-miss dramedy worthwhile.
Rated R for some language
Running Time: 105 minutes