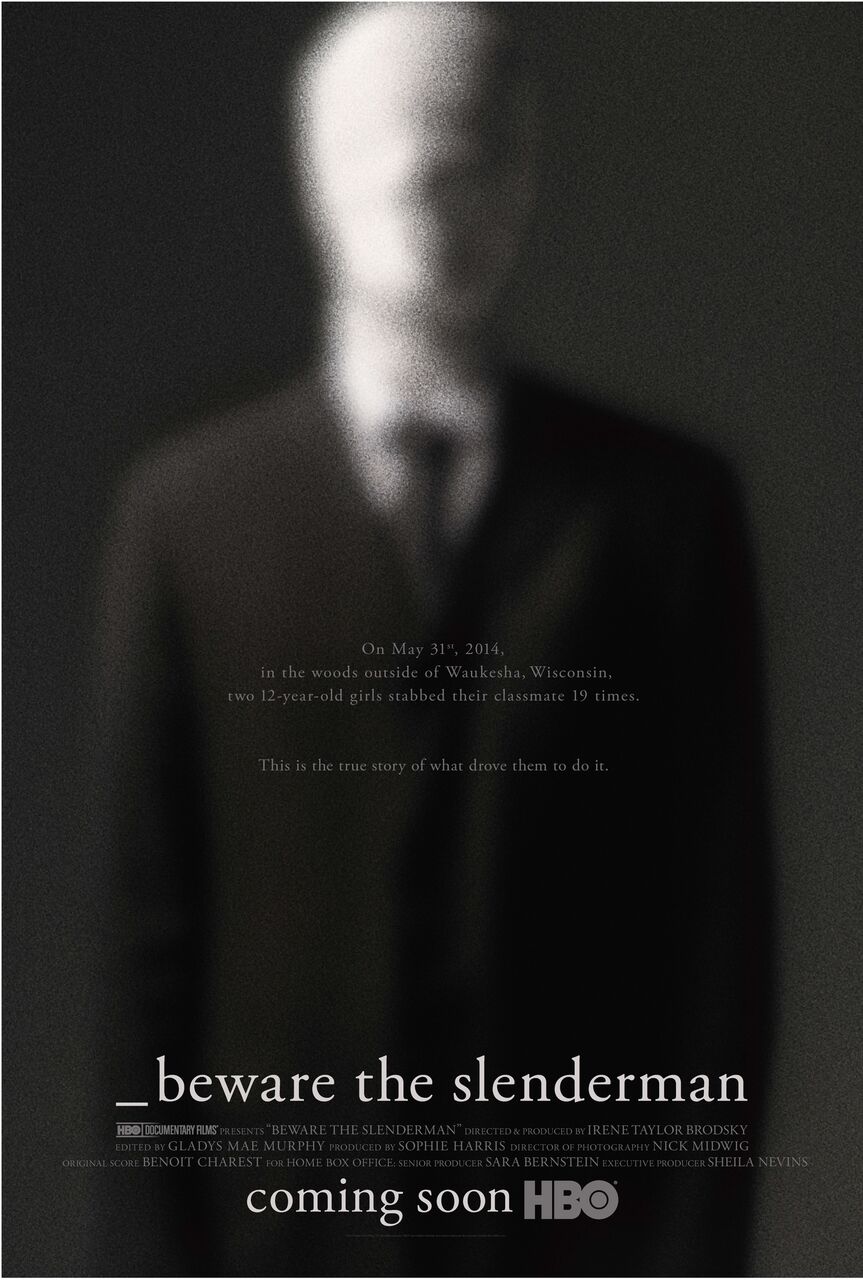 With her second feature, director Irene Taylor Brodsky explores the internet's role in a tragic true crime story out of Wisconsin in "Beware the Slenderman," an insightful but unsettling documentary that premiered at South by Southwest prior to Friday night's gala screening.
Originally conceived as an exploration of the internet's effect on the cognitive development of children, Taylor Brodsky retooled her concept once this stranger than fiction crime case received international coverage two years ago.
In May 2014, Waukesha County Police received a call about a twelve year-old girl found on the side of the road clinging to life after suffering multiple stab wounds. Soon after the incident, the assailants – two girls of the same age named Morgan Geyser and Anissa Weier – were apprehended while walking along a nearby freeway toward Nicolet National Forest.
During questioning, these seemingly normal girls claimed that their savage act was actually ordered by Slender Man, a fictional horror character they discovered on Creepypasta Wiki, a website for horror story fan-sharing. Initially a meme born out of a photoshop contest, Slender Man is a suit-clad, tall, thin man with a blank face who is said to prey on children. By killing on Slender Man's behalf, the girls claimed, they would be granted a sort of lifelong immunity from any future attacks by the internet bogeyman.
With full cooperation from the defendants' families, Taylor Brodsky and editor Gladys Murphy masterfully interweave a combination of home videos, YouTube clips, interviews with family members and Slender Man aficionados, and trial and interrogation footage. What results is a thought-provoking cautionary tale covering just about every imaginable angle of this shocking story. From Taylor Brodsky's clearheaded analysis of the court proceedings and whether the girls had the mental capacity to understand the implications of their actions, to the psychology behind what makes some of us more susceptible to delusions, "Beware the Slenderman" leaves no stone unturned. And yet, despite the inexcusable actions of her subjects, Taylor Brodsky's film still manages to paint a compassionate and, thanks to the Youtube clips, grimly funny portrait that explores the burning question of how could such a silly online phenomenon be taken to such real-world extremes.
Right up there with other top-notch true crime docs and docuseries of recent years like "Making a Murderer," "West of Memphis" and "The Central Park 5," "Beware the Slenderman" will make you think twice before letting your children use the internet. Keep an eye out for this one when it premieres on HBO later this year or early next year.
Running Time: 117 minutes
This film is not yet rated