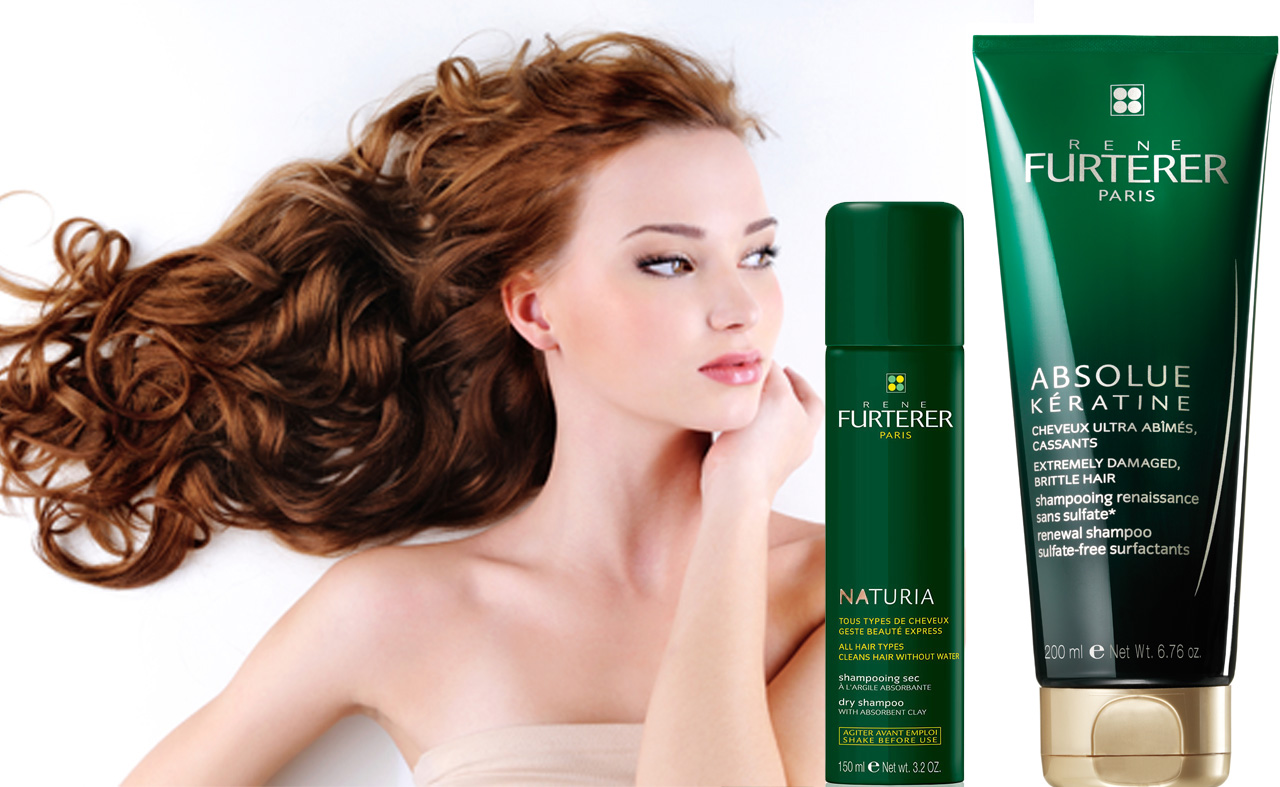 As I have said many times over, there are countless good haircare products on the market and your hair deserves the best. If you never had the opportunity to try René Furterer, by all means, you must.
Fascinated by nature, René Furterer became familiar with the qualities of plants and essential oils early in his childhood. A pioneer in finding natural solutions for the hair as well as the scalp, he created the first spa for hair in Paris in 1957.
In the 1950's, many of his clients had over-bleached and damaged hair in their pursuit to achieve the sought-after Marilyn Monroe look. It was then that René Furterer realized that hair could only be repaired and revitalized from the roots of a healthy scalp. Thus a new personalized method using natural ingredients to treat both the scalp and hair was born and achieved immediate success.
Here are 2 products that I recommend trying:
ABSOLUE KÉRATINE renewal shampoo has a gentle cleansing base sulfate-free which repairs most damaged and brittle hair. Hair is easy to untangle, and is soft, bouncy and shiny.
Price: 6.7 floz for $33.00
And one of my favorites, NATURIA, the time-saving dry shampoo which is a celebrity favorite. It instantly cleans hair without water to refresh and restore volume between regular shampoos. It absorbs excess oil, impurities and environmental odors so hair is lightly scented and full of bounce. Perfect for the gym bag, long flights, or the office drawer. It leaves hair light and voluminous, without using water. Use it anywhere, anytime.
Price: 1.6 fl.oz for $15.00