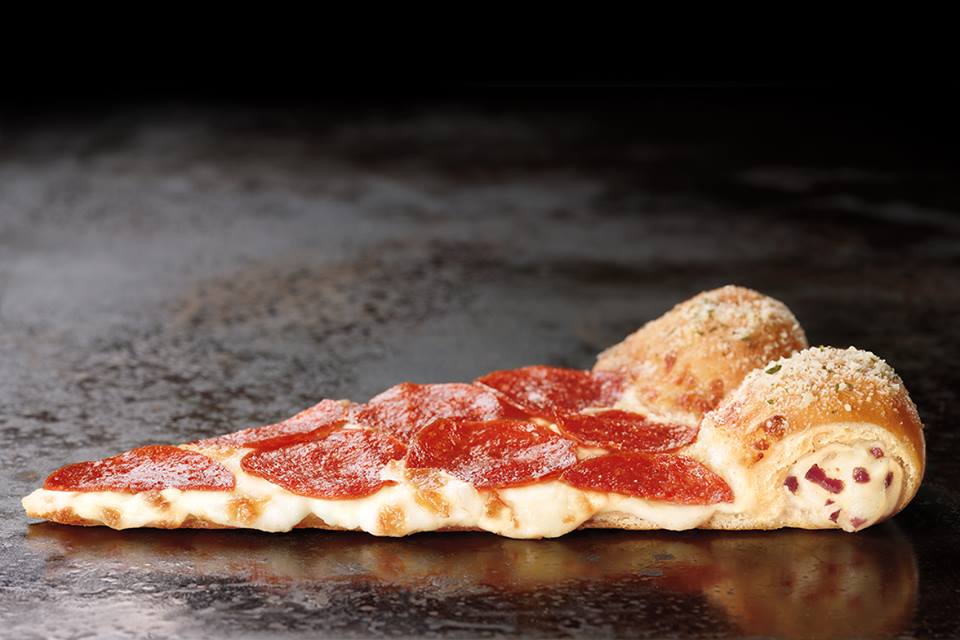 It's all happening. Pizza Hut has revealed their latest pizza creation. Yes, they are bringing together two of America's favorite foods in one pizza: The Bacon Stuffed Crust Pizza.
The Bacon Stuffed Crust Pizza features a stuffed crust filled with a delicious blend of three cheeses – mozzarella, white cheddar and provolone – and pieces of real Applewood smoked bacon – a crust so good, you may want to eat your pizza backwards. This flavorful twist on the original Pizza Hut Stuffed Crust Pizza will be available as a large one-topping pizza for $12.99.
To support the Bacon Stuffed Crust Pizza, Pizza Hut is introducing a new integrated creative campaign featuring Bobby Moynihan, who will star in a new TV spot for the brand, as well as in digital content to be featured on Pizza Hut social media channels. The new creative will begin running on May 6.
"Pizza with bacon stuffed in the crust is truly one of man's greatest creations," said Moynihan. "On a scale of 1 to 10 stars, I'd give it 363 million stars."