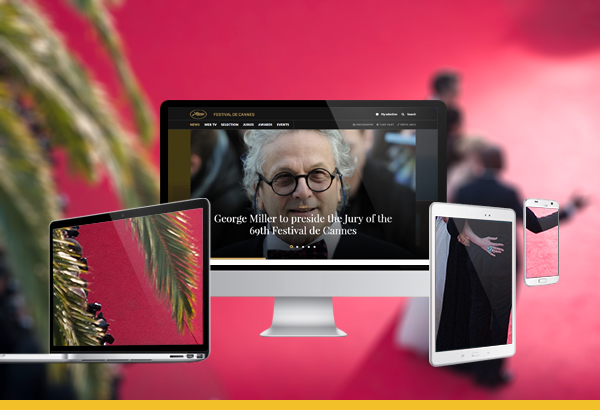 The 2016 Cannes Film Festival is upgrading their internet presence with a digital media makeover, which will be complete by 2017.
The Festival will be seeking to showcase and support the cinema internationally through an innovative and attractive web platform designed in particular to allow access to multimedia content on all types of screen. Their new web universe, which includes five sites and a mobile application, will offer visitors the experience of being at the heart of each sparkling edition while being instilled with the seventy years of the Festival's history.
The new digital identity of the Festival has been unveiled on the event-based site at the start of May 2016. From May 11 to 22, you can enjoy hour-by-hour coverage of the Festival with a wealth of articles, interviews and photos plus audio and video recordings and connect with the 69th edition via the Social Wall and WebTV.
As of 2017, the organization of the permanent site will be simplified and new functions will allow visitors to rediscover the treasures of the Festival archives on line.