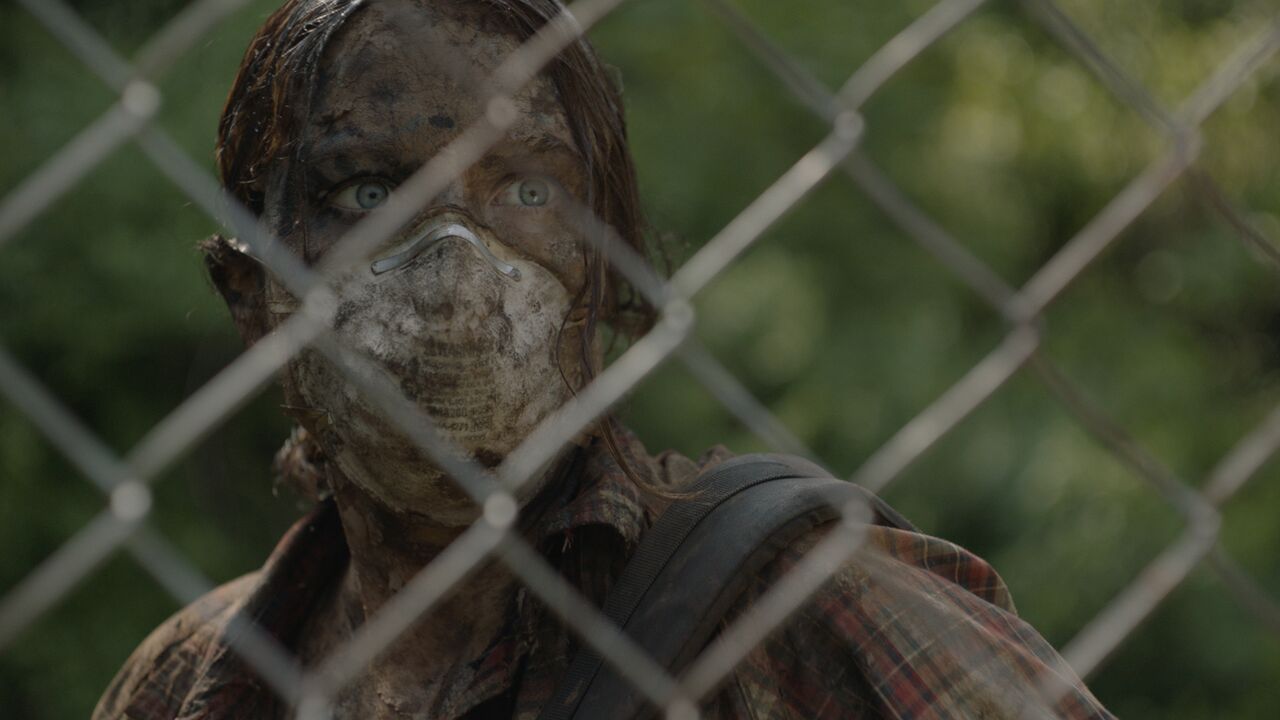 The Return
The 2016 Tribeca Film Festival, presented by AT&T, announced at the Festival wrap party the winners of the two Audience Awards, powered by Infor.
Two awards – one for narrative and one for documentary – were given to the audience choices for the best films. Here Alone directed by Rod Blackhurst, was chosen to receive the Narrative award and The Return, directed by Kelly Duane de la Vega and Katie Galloway, was chosen for the Documentary award. Each award comes with a cash prize of $10,000. Additionally as part of the Tribeca Film Festival Artists Awards program, Here Alone receives Zak Kitnick's Untitled (acrylic, ink and phosphorescent pigment on paper) and The Return receives Clifford Ross's Horizon XI (silver-Gelatin print.)
"It's great to see audiences finding and supporting a true discovery film like Here Alone and the powerful and affecting documentary The Return. While very different films, both highlight the resilience of the human spirit," said Genna Terranova, Festival Director, Tribeca Film Festival.
The runners-up were Children of the Mountain directed by Priscilla Anany for the narrative audience award and Midsummer in Newtown, directed by Lloyd Kramer, for the documentary audience award. Throughout the Festival, which kicked off on April 13, audience members voted by using their mobile devices and going to tribecafilm.com/vote and rating the film they just experienced on a scale of 1-5 stars. Films in the U.S. Narrative Competition, International Narrative Competition, World Documentary Competition, Viewpoints, Spotlight, and Midnight sections were eligible.
Audience award winners and runners-up will screen tomorrow, Sunday April 24 at Regal Battery Park Stadium 11, along with the winners selected by the TFF Jury.
· Here Alone at 12:45pm and 6:45pm
· The Return at 3:45pm and 9:45pm
· Children of the Mountain at 3:15pm
· Midsummer in Newtown at 1:30pm

ABOUT THE AUDIENCE AWARD WINNING FILMS AND RUNNERS-UP:

WINNERS
Here Alone, directed by Rod Blackhurst, written by David Ebeltoft. (USA) – World Premiere, Narrative. A virus has ravaged human civilization, leaving two groups of survivors: those who have managed to avoid infection, and those driven to madness, violence, and an insatiable bloodlust. Living deep in the woods, Ann, Chris, and Olivia are forced to fend off the infected while foraging for supplies. But when a supply expedition goes terribly awry, one among their number must make a terrible choice. With Lucy Walters, Gina Piersanti, Adam David Thompson, and Shane West.
· This film played in the Midnight section
The Return, directed by Kelly Duane de la Vega and Katie Galloway, written by Kelly Duane de la Vega, Katie Galloway, and Greg O'Toole. (USA) – World Premiere. How does one reintegrate into society after making peace with a life sentence? California's controversial and notoriously harsh three-strikes law was repealed in 2012, consequently releasing large numbers of convicts back into society. The Return presents an unbiased observation of the many issues with re-entry through the varied experiences of recently freed lifers.
· This film played in the World Documentary section
RUNNERS UP
Midsummer in Newtown, directed by Lloyd Kramer. (USA) – World Premiere, Documentary. Midsummer in Newtown is a testament to the transformative force of artistic expression to pierce through the shadow cast down by trauma. From auditions to opening night, we witness the children of Sandy Hook Elementary find their voice, build their self-confidence, and ultimately shine in a rock-pop version of A Midsummer's Night Dream.
· This film played in the Spotlight section
Children of the Mountain, directed and written by Priscilla Anany. (USA, Ghana) – World Premiere, Narrative. When a young woman gives birth to a deformed and sickly child, she becomes the victim of cruelty and superstition in her Ghanaian community. Discarded by her lover, she is convinced she suffers from a 'dirty womb,' and embarks on a journey to heal her son and create a future for them both. With Rukiyat Masud, Grace Omaboe, Akofa Edjeani, Adjetey Annang, Agbeko Mortty (Bex), Dzifa Glikpo, Mynna Otoo. In Twi with subtitles.
· This film played in the Viewpoints section