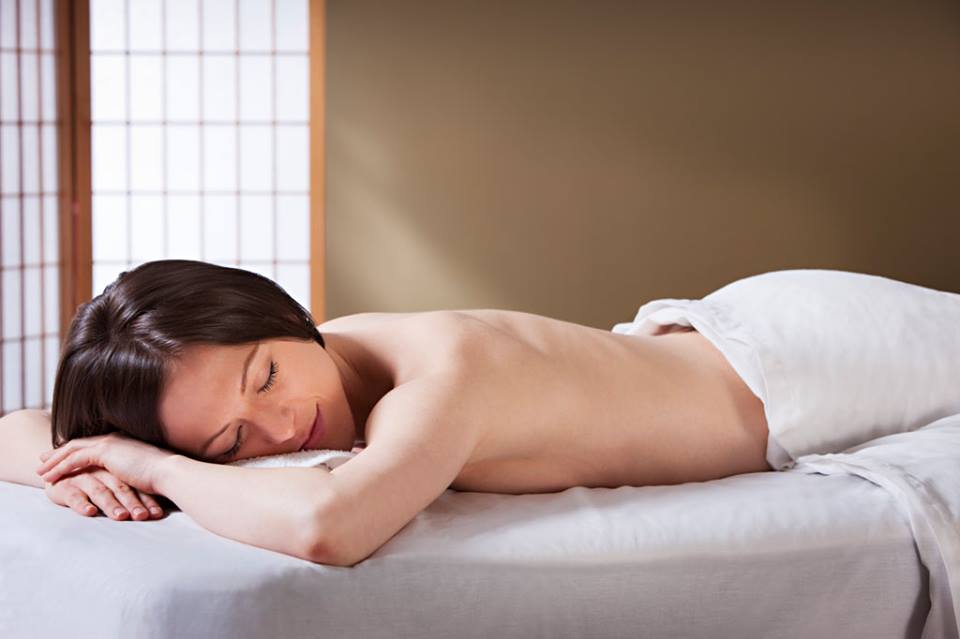 I love spas and all that they represent; relaxation, beauty, and wellness. There is nothing better for me than to be able to spend a few hours in harmony with my own body and soul. For quite a while now I've been wanting to experience the Burke Williams spa, which I had heard so much about.
For those who are not familiar with the name, Burke Williams is the creation of Bill and Theresa Armour, an over-worked businessman and over-wrought stay-at-home mom. Needing to get away from their demanding lives to regenerate their minds, they decided in 1984 to open their own spa in Brentwood, the first of ten across California. Redefining and elevating the spa experience to a new art form incorporating the finest elements of a world-class European spa. Burke Williams is designed as a place where women and men can find the relief they came for through the luxury massages and skincare treatment available in their establishments.
The closest one to me was located in the heart of West Hollywood on the Sunset Strip. As I passed the entrance I found myself greeted by the most pleasant receptionist. After check in, I was led to the locker rooms for women and shown to the main lounge where I found men and women relaxing in front of the fireplace. Throughout the spa you can hear the soothing sound of water falling and smell the aroma of essential oils wafting through the air. Pitchers of fruit infused iced water abound throughout the spa.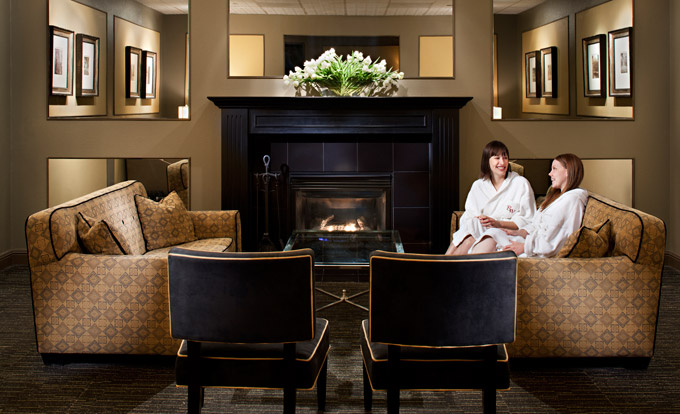 I had booked the Spa Style Facial. These choreographed techniques are designed to heal and rejuvenate the skin with cleansing, hydration, masque, and a delightful massage to the face, neck, and shoulders. The facial lasted 50 minutes during which I received a paraffin hand dip and mini foot massage. My esthetician, Kay used the Burke Williams spa products named H2v and recommended Triple C & Youth Cell Activator in the AM before applying my moisturizer and Facial Recovery Oil at night.
I then experienced the Pure Relaxation Massage:
A gentle massage with a Blending of Swedish and circulatory massage strokes, to increase flexibility of the muscles, stimulate circulation, and promote relaxation. The massage lasts about 50 minutes and can be enhanced by a la carte added services such as aromatherapy, hot stones, detox etc… I strongly recommend that you ask your therapist about it.
You may want to extend your service. At the end of the day, I cannot think of a better way than to spend a few hours at the spa. It is without a doubt the perfect way to relieve the stress and tightness caused by a hectic life. You will come out refreshed and rejuvenated.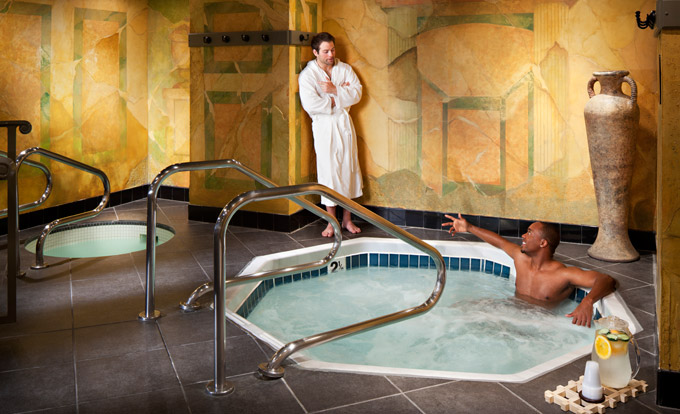 To schedule your appointment visit: http://burkewilliamsspa.com/locations/west-hollywood