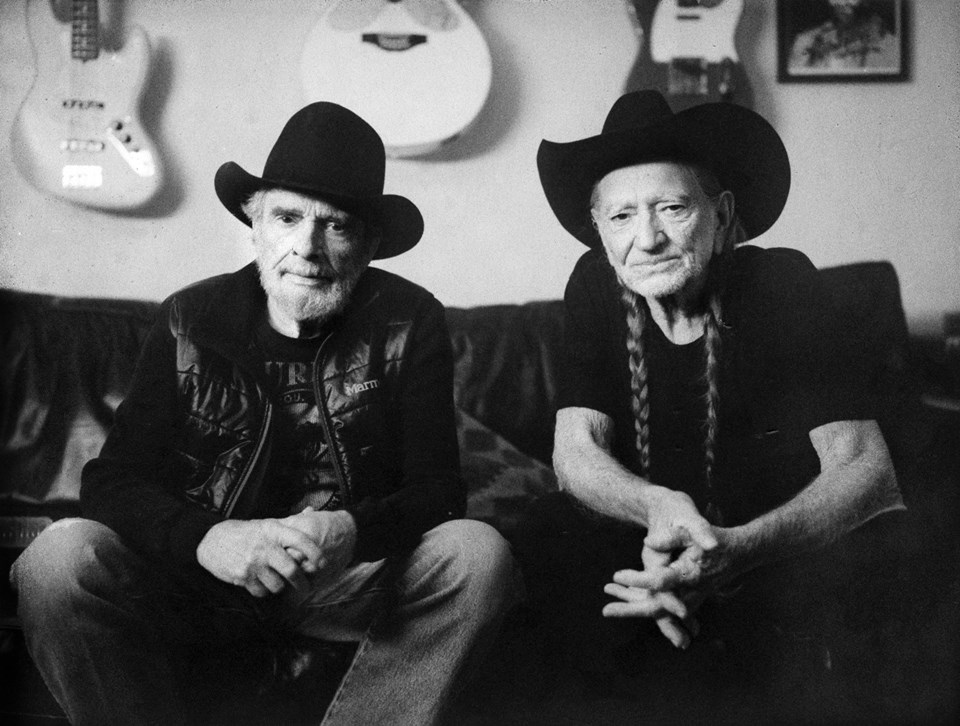 Merle Haggard pictured with Willie Nelson
Country music legend, Merle Haggard has passed away on his birthday at the age of 79 after a battle with double pneumonia.
In a statement from Neil Portnow, the President/CEO of The Recording Company, he said, "Two-time GRAMMY® Award winner and 2006 Recording Academy Lifetime Achievement Award recipient Merle Haggard was an uncommon hero in country music. An exceptional multitalented singer/songwriter, guitarist, and fiddler, Merle's massive success was rooted in his masterful ability to celebrate the outlaws and the underdogs.
Merle's extraordinary talent resulted in more than 30 No. 1 country hits and his remarkable performances will forever live on and inspire music creators worldwide. We have lost an innovative member of the music community and our sincerest condolences go out to Merle's family, friends, collaborators and all who have been impacted by his incredible work. He will truly be missed."
Haggard and his band The Strangers helped create the Bakersfield sound, which is characterized by the unique twang of Fender Telecaster.
He was inducted into the Country Music Hall of Fame in 1994.
"He was my brother, my friend. I will miss him," Willie Nelson said in a statement to EW.
Here's a nice compilation of Merle's best songs from Youtube user: IWantYou