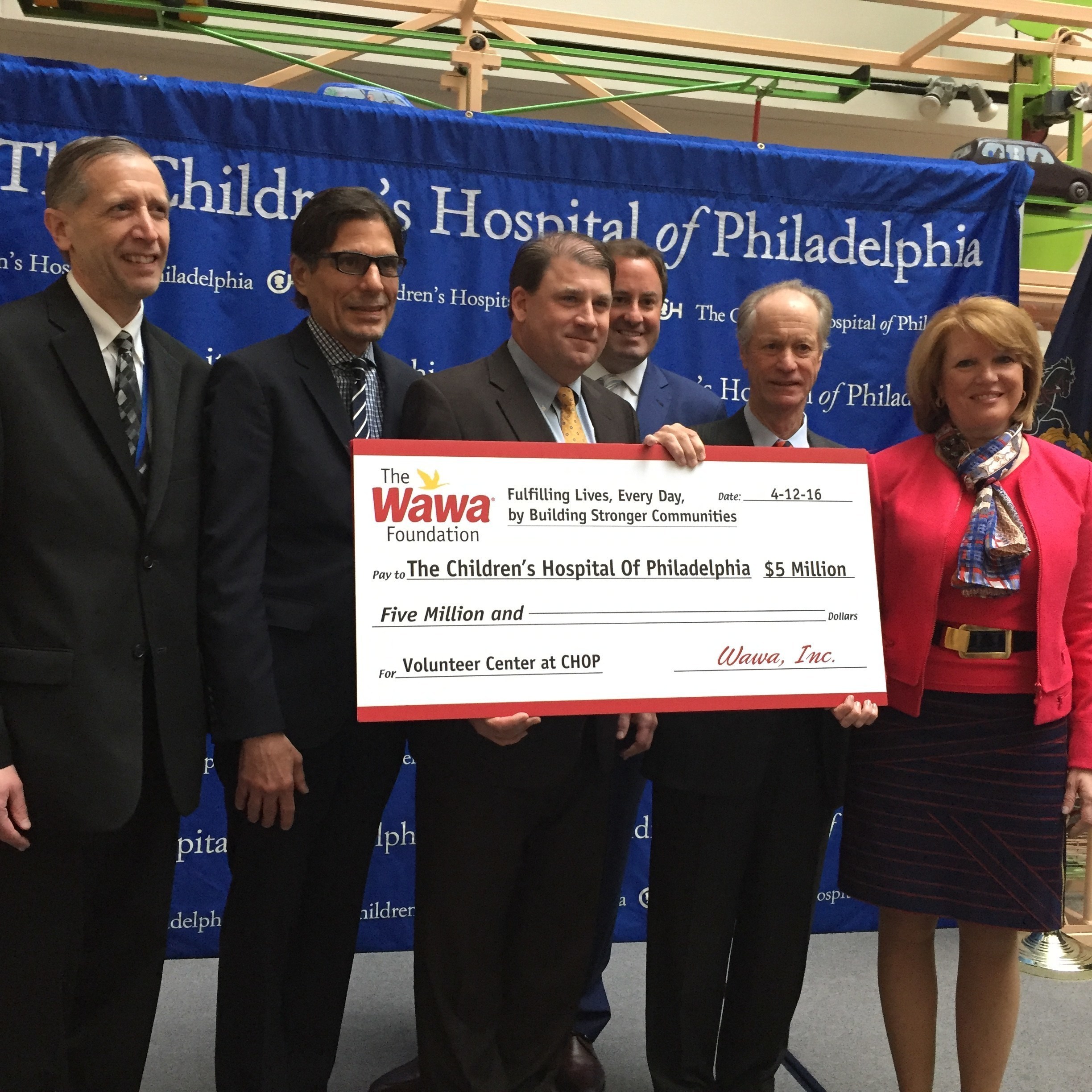 The Children's Hospital of Philadelphia (CHOP) announced the opening of the new Wawa Volunteer Center, funded by a $5 million philanthropic gift from The Wawa Foundation.
"Wawa's legacy of support for CHOP began 160 years ago, when, in 1856, a Wood family member was part of CHOP's original board of directors," said Madeline Bell, president and CEO of CHOP.
"It's incredible to see the evolution of our relationship together. Since then, the company has raised more than $3 million to support programs in the Department of Child Life, Education and Creative Arts Therapy; established the Wawa Endowed Chair in International Adoption; given charitable grants to fund programs related to the NICU and HIV/AIDS; and donated multiple products vital to our clinical programs. Today, we are thrilled to build our relationship with The Wawa Foundation and are extremely grateful for their generous gift to support our volunteers."
CHOP also dedicated a newly constructed, 1,500-square-foot Wawa Volunteer Center in its Buerger Center for Advanced Pediatric Care, located on the hospital's Raymond G. Perelman Campus. Future plans made possible by The Wawa Foundation's $5 million gift include multiple Wawa Coffee & Care Carts; an expanded CHOP hospitality and wayfinding corps; additional volunteer programs at CHOP Care Network locations throughout the region; and more.
"The Wawa Volunteer Program at CHOP enables us to give back in a way that goes beyond a financial donation to one that also allows our associates to be a part of the program by volunteering," said Jay Culotta, president of The Wawa Foundation. "Our associates are a huge part of who we are at Wawa, and to see so many jump at the chance to give back to their community shows how much everyone at Wawa cares about helping our neighbors. And, supporting the mission of CHOP has always been part of the Wawa way, so we can't think of a better fit for our culture."