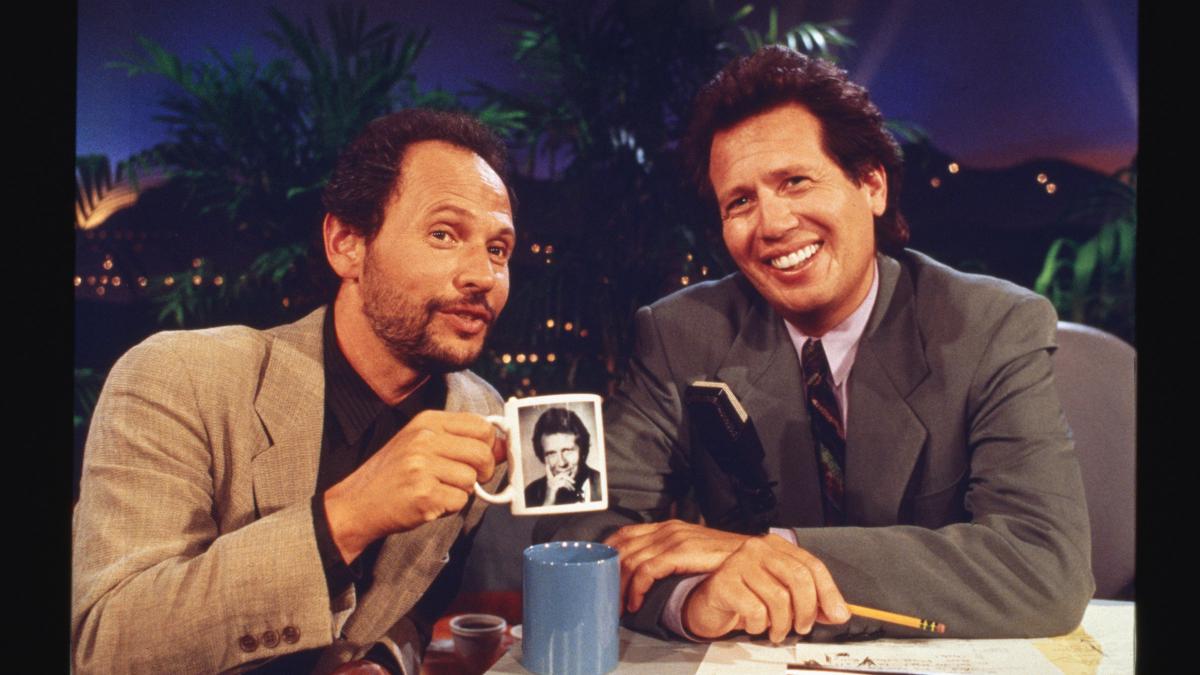 Gary Shandling on 'The Larry Sanders Show' with Billy Crystal
Hollywood has lost yet another TV legend, Garry Shandling.
According to reports, Shandling had a medical emergency and was transported to a local hospital where he passed away. Shandling was 66 years-old.
In the 80's, the comic created Showtime's Emmy-nominated "It's Garry Shandling's Show," with Alan Zweibel. The show ran four four years until 1990.
In 1992, Shandling's late-night HBO talk show, "The Larry Sanders Show" was a fictitious parody of the talk show scene. He portrayed the vain, Larry Sanders. The show ran for six seasons, winning multiple Emmy awards.
Many comedians and celebrities who were influenced by Shandling's talent have expressed their thoughts on Twitter:
Ricky Gervais
"RIP the great Garry Shandling. Surely, one of the most influential comedians of a generation."
"The King family is shocked & saddened by Garry Shandling's passing. Brilliant, funny & genuinely kind. A very rare combination."
"Sunday, my longtime friend Garry Shandling was here, making every1 laugh. I loved him. I'll miss our talks the most."
".@GarryShandling no no no. I love you. I cannot accept that you are gone. Rest in Power my hero. #RIPGarry"
"Absolutely can't process the loss of Garry Shandling. Such a genius, such a wonderful man, such an inspiration. I was so honored to know him"