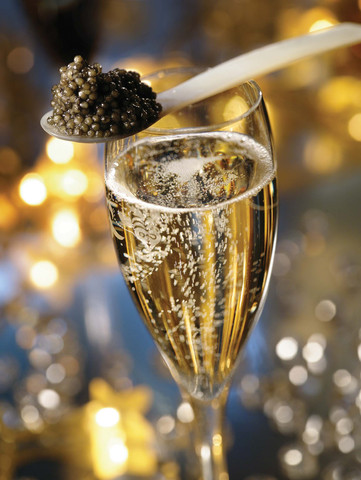 This year, Pebble Beach Food & Wine is spreading the love, from CA to Chicago!
They provide guests with access to groundbreaking culinary experiences including chef collaborations by way of thoughtfully curated lunches, dinners, and seminars. So what's so special about this year? They are Live Streaming direct from one of the most highly sought after seminars of the festival – The Art of Celebrating Champagne Taittinger & Caviar taking place on Saturday, April 2, 2016 at 10 a.m. PT/12 p.m. CT.
To purchase tickets CLICK HERE.
Guests will collectively toast to the ninth annual Pebble Beach Food & Wine direct from their seats in Chicago for an unprecedented culinary celebration.For the first time in a food and wine festival's history, Seven Lions in Chicago will be hosting and streaming the seminar from its dining room and modern Chicago clubhouse which will open its doors to 50 lucky guests.
Master sommelier and owner, Alpana Singh, who is also a Monterey, CA. native, will co-host this very special one-day-only engagement as the last family owned and operated Grand Marque Champagne houses in France, Champagne Taittinger's finest bubbles are poured. Due to livestreaming capabilities, guests attending Seven Lions in Chicago will have the opportunity to interact and ask questions of the panelists as well as sip on the same Brut La Francais, among several other hand-selected and sought after Champagnes, and indulge in delectable caviar as experienced by guests attending Pebble Beach Food & Wine's "The Art of Celebrating Champagne Taittinger & Caviar" seminar.
Led by the wine world's most revered experts, including James Beard award-winning sommelier Belinda Chang, whose career began in Chicago at Charlie Trotter's, she will be joined by journalist, sommelier, educator, and author Anthony Giglio, as well as Champagne Taittinger brand ambassador Jordane Andrieu.
"This is an unprecedented experience that allows epicureans and wine lovers to partake in Pebble Beach Food & Wine as if they are right there in the room with us," says festival founder David Bernahl.
Additional events centered around the extraordinary food town of Chicago at Pebble Beach Food & Wine will include "The Windy City Reunion Dinner" taking place on Saturday, April 2, 2016 as Graham Elliot, Tony Mantuano, Rick Tramonto, Fabio Viviani, and Meg Galus represent an epic meal that speaks to the flavors, personalities, and cuisine of Chicago.Pebble Beach Food & Wine, guests who attend the festival on site can expect an unprecedented lineup of more than 100 renowned chefs and 250 distinguished winemakers participating during the four-day celebration.
For additional information, ticketing details, event hours and programming visit www.PBFW.com or call 1.866.907.FOOD (3663)
WHERE:
Seven Lions Restaurant130 S Michigan Avenue, Chicago IL 60603
Streaming LIVE from Pebble Beach Food & Wine Festival (Pebble Beach Resorts)
WHEN:
10 a.m. PT/12 p.m. CT
COST: