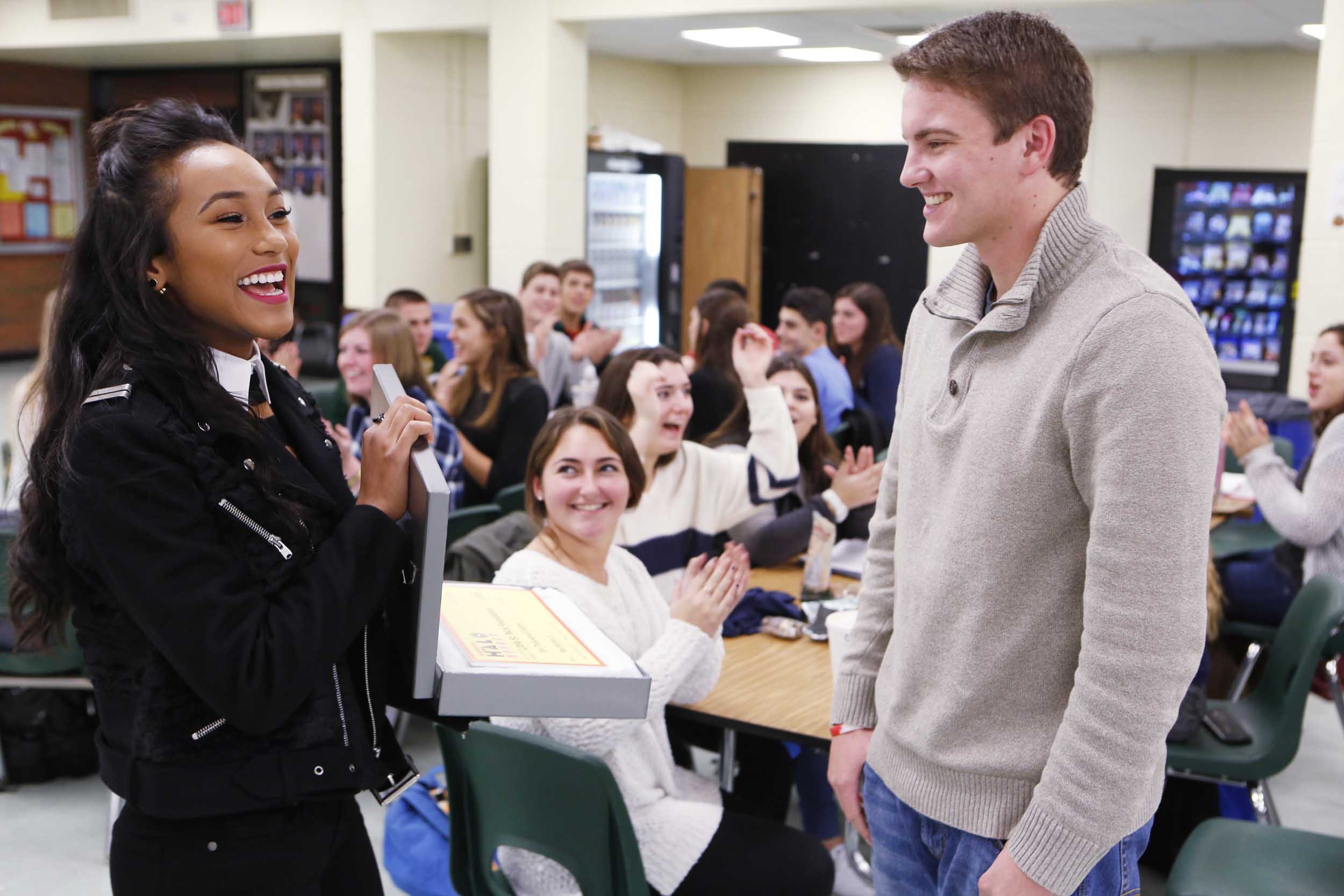 Nickelodeon recognizes extraordinary teen Raymond Mohler Jr. for his work with hospitalized children, in a brand-new episode of The HALO Effect, titled "Little Saint Nick," premiering Monday, March 14, at 8:30 p.m. (ET/PT).
The episode profiles Mohler, a 17-year-old from Lynbrook, N.Y., who helps bring smiles to the faces of sick children by making hospitals a kid-friendly place. Airing monthly on Nickelodeon, The HALO Effect highlights teens who "help and lead others" (HALO) in their community and inspire others to do the same. "Little Saint Nick" will encore Thursday, March 17, at 7:30 p.m. (ET/PT) on Nicktoons and Saturday, March 19, at 9:30 p.m. (ET/PT) on TeenNick.
Raymond Mohler, Jr. helps children cope with their pain, fear and isolation of being in a hospital by providing fun activities and toys to help keep their minds off their illnesses. Mohler was inspired by his own hospitalization at the age of four, when he developed a rare hip joint disease that left him in a double leg brace for two years. Although his disease was not life threatening, he wanted to help kids who were not as fortunate to go home. On his sixth birthday, Mohler took half of his unwrapped presents to the hospital and gave them out to the kids, earning the nickname "Little Saint Nick." He loved giving back to the kids so much that he created a non-profit organization, the Little Saint Nick Foundation.
The Little Saint Nick Foundation is dedicated to changing the way children view hospitals by making them more kid-friendly.