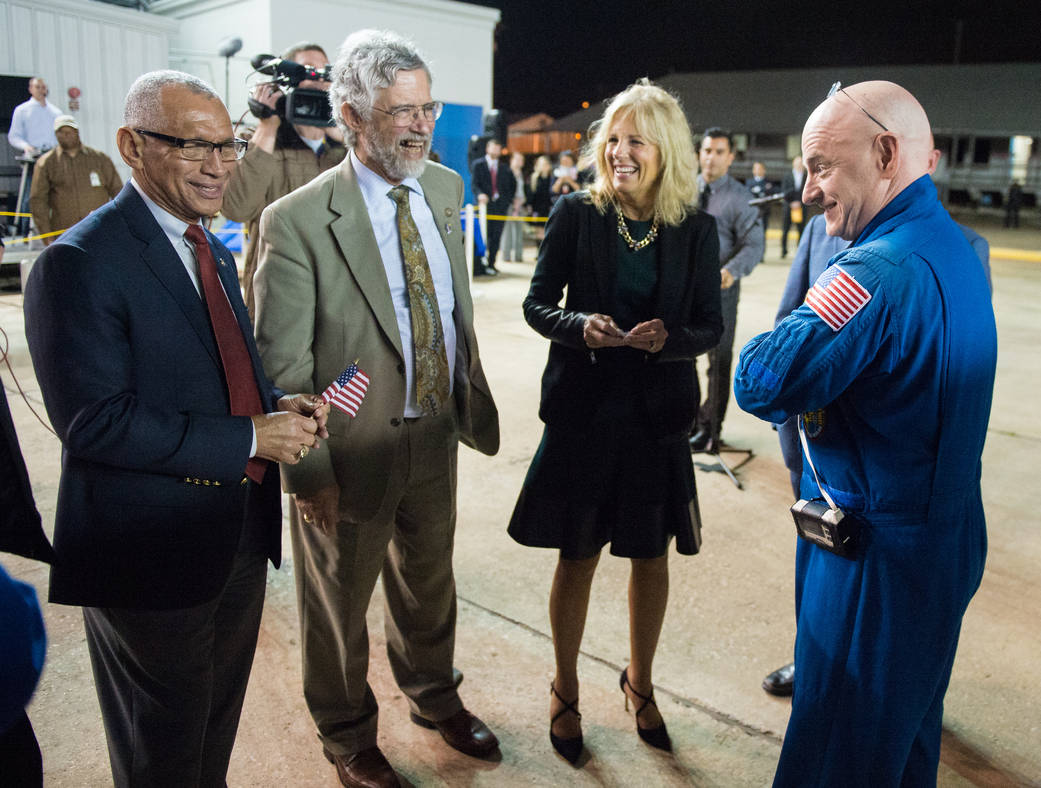 Expedition 46 Commander Scott Kelly of NASA has returned from space!
Here in this photo of the day, Kelly is seen seen with (from left) NASA Administrator Charles Bolden; Dr. John Holdren, director of the White House Office of Science and Technology; and Dr. Jill Biden, wife of Vice President Joe Biden, after returning to Houston on March 3, 2016, following his return to Earth.
Kelly and Flight Engineers Mikhail Kornienko and Sergey Volkov of Roscosmos landed in their Soyuz capsule in Kazakhstan on March 1. Kelly and Kornienko completed an International Space Station record year-long mission as members of expeditions 43, 44, 45 and 46 to collect valuable data on the effect of long duration weightlessness on the human body that will be used to formulate a human mission to Mars.
Volkov returned after spending six months on the station.