Following in the footsteps of "Zoolander 2" as the second most unnecessary sequel so far this year is "London Has Fallen," the unanticipated follow-up to the 2013 sleeper hit, "Olympus Has Fallen."
Unimpeded by a rival "president under siege" film like the original faced with "White House Down," this latest action thriller brings all the original players back for more terrorist escapades, including Gerard Butler, Aaron Eckhart, Morgan Freeman, Angela Bassett, plus franchise newcomers Jackie Earle Haley and British actress Charlotte Riley ("In the Heart of the Sea"). Taking the directorial reins in place of Antoine Fuqua is Swedish filmmaker Babak Najafi, who makes his English-language debut with this foolish but fun rehash of the original. Although nobody in their right mind would confuse "London Has Fallen" with a quality film, it delivers exactly what one would expect from such a premise: big explosions, wild gunplay, life-and-death stakes and appropriately cheesy dialogue.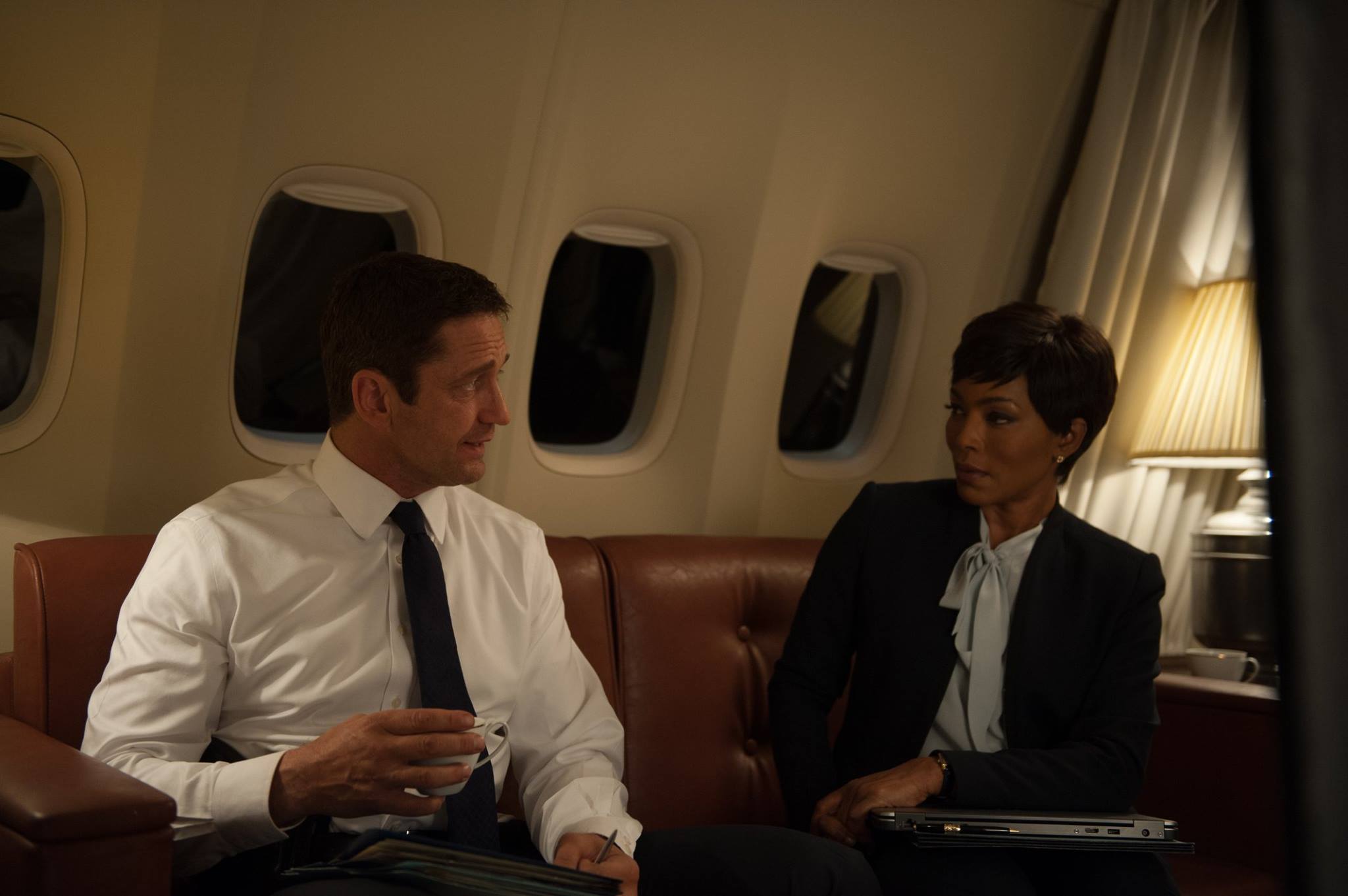 "London Has Fallen" begins in Pakistan, where international arms dealer Aamir Barkawi (Alon Moni Aboutboul) is hosting an opulent wedding for his daughter. All of a sudden, Barkawi's proud day is cut short by a United States ordered drone strike, leaving many innocent victims dead, including the bride. Unfortunately, Barkawi and his son Kamran (Waleed F. Zuaiter) escape the destruction with revenge on their minds.
Cut to two years later, Secret Service super-agent Mike Banning (Gerard Butler) is still assigned to President Benjamin Asher (Aaron Eckhart), but with his wife (Radha Mitchell) expecting their first child, he's ready to tender his resignation in favor of a quieter life. However, Mike's retirement plans get derailed when news of the British Prime Minister's death hits the airwaves, causing him and Secret Service Director Lynne Jacobs (Angela Bassett) to coordinate President Asher's trip to the funeral at London's St. Paul's Cathedral.
Concerned over the the lack of preparation time to ensure Asher's safety, Banning's worst fears come true when Barkawi stages a deadly attack that kills many world leaders in attendance and decimates historic London landmarks. Without the necessary security detail, Banning and Asher are forced underground while Vice President Trumbull (Morgan Freeman) and his top advisors (Robert Forster, Melissa Leo, Jackie Earle Haley) come up with a plan to get POTUS out of harm's way. As Banning and Asher dispose of bad guys with the greatest of ease while awaiting their SEAL team rescue, they team up with one of MI6's finest (Charlotte Riley) in hopes of taking out Barkawi once and for all.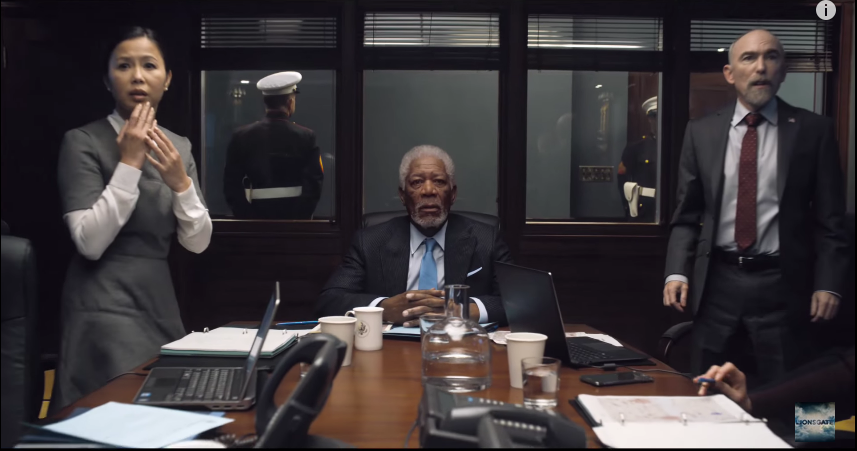 It should be said that not all of the humor in "London Has Fallen" is unintentional. Gerard Butler's vulgar quips and methodical annihilation of terrorists is at least partially played for laughs, though the same can't be said for the corny Situation Room dealings and the general preposterousness of the plot. However, audiences attracted to this sort of action extravaganza won't be disappointed, for even if the special effects occasionally fall short, some memorable moments do sneak through, including an adrenaline-filled car chase through the streets of London and a blood-soaked climax at Kamran's London lair.
Part of the enjoyment of "London Has Fallen" is watching such an elite ensemble cast unabashedly ham it up for 100 uninterrupted minutes. Gerard Butler is awarded some outwardly compassionate moments given his dad-to-be backstory, but his dedication to full-fledged bad-assery is far and away the film's most entertaining aspect, though seeing Eckhart's president do very un-presidential things with an assault rifle also has its pleasures. What to say about the others? Morgan Freeman brings his usual gravitas to a paycheck gig, Angela Bassett should have taken a lesson in helicopter safety, and Situation Room advisors Jackie Earle Haley, Melissa Leo and Robert Forster do what they can within their limited confines.
"London Has Fallen" – a mindless movie for the masses.
Rated R for strong violence and language throughout.
Running Time: 100 minutes
http://www.londonhasfallen.com