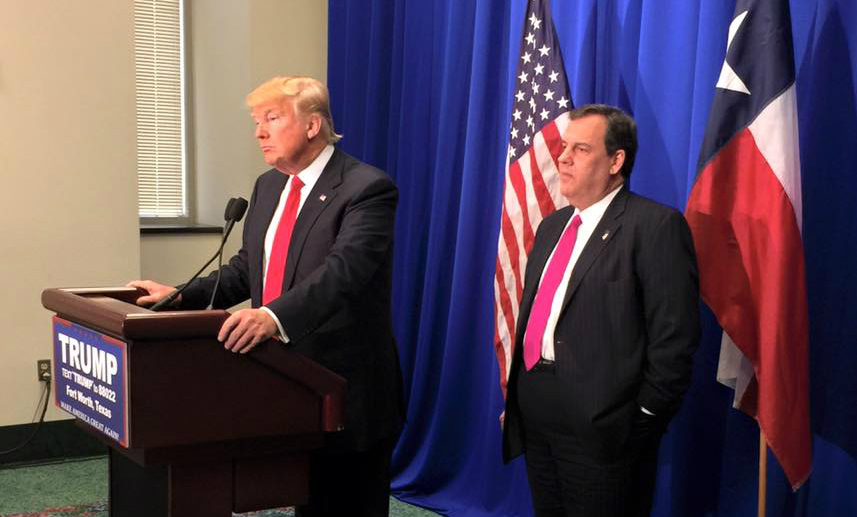 A day after the final Republican debate before Super Tuesday, Donald Trump received an endorsement from former presidential candidate, New Jersey Governor Chris Christie.
After falling to sixth place in the New Hampshire primary, Christie dropped out of the race.
Mr. Trump stated, "It is my great honor to receive the endorsement of the Governor. We have had a wonderful relationship for many years. He is a solid person that I have tremendous respect for. I am really proud to receive the support of the Governor and his family."
Christie said, "I am thrilled to be here this morning to lend my support… I will help to make this campaign an even better campaign than it's already been."
Christie added, "He [Trump] is someone who is going to lead the Republican party to victory.
Governor Christie joined Mr. Trump at a campaign event in Texas to officially announce the endorsement and will travel with him to Oklahoma City for a rally later today.