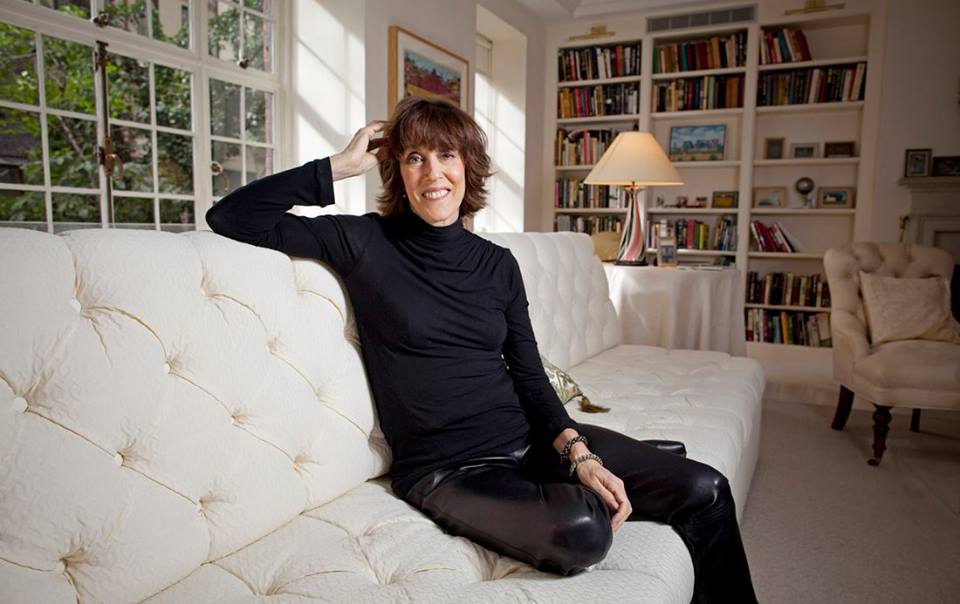 "When you slip on the banana peel, people laugh at you. But when you tell people you slipped on the banana peel, it's your laugh. So you become the hero, rather than the victim of the joke."
This was Nora Ephron's philosophy, inherited from her own mother. She believed that being a writer meant turning the bad things that happen to you into comedy.
Written and directed by her son, Jacob Epstein, the candid portrait EVERYTHING IS COPY debuts MONDAY, MARCH 21 (9:00-10:30 p.m. ET/PT), exclusively on HBO.
EVERYTHING IS COPY tracks Nora Ephron's rise from the mailroom of Newsweek to a notable stint reporting for the New York Post, where she caught the eye of influential editors like Harold Hayes, Clay Felker and Helen Gurley Brown. Marked by biting honesty and intelligent humor, her incisive writing soon began appearing regularly in Esquire, New York Magazine, the New York Times and Cosmopolitan, winning devoted fans and foes alike. No one — including her parents, her former bosses, or, most famously, her spouses — was safe in her work.
Born to Hollywood screenwriters, Ephron came of age in the golden years of print journalism, and went on to become one of America's leading literary voices. "I think more than anybody I've ever known, she knew what she wanted and she went and got it…or went and did it, which is more to the point," said her close friend, the late director Mike Nichols.
EVERYTHING IS COPY features intimate interviews with many of the people closest to her, including her three sisters, Delia, Amy and Hallie Ephron, along with writers such as Gay Talese and Marie Brenner and film industry colleagues, among them Tom Hanks, Rob Reiner, Meg Ryan, Steven Spielberg and Meryl Streep.
Ephron moved into screenwriting, working first for TV and then for feature films, where she became one of the industry's most successful writer-directors. Her first Academy Award® nomination in the original screenplay category came for 1983's "Silkwood," followed by a second for 1989's "When Harry Met Sally," which remains a comedy benchmark. Ephron adapted the screenplay for 1986's "Heartburn" from her own novel, based on the high-profile breakup of her marriage to celebrated journalist Carl Bernstein.
Other HBO playdates: March 21 (2:15 a.m.), 24 (5:30 p.m., 11:00 p.m.), 27 (3:00 p.m.), 28 (1:00 p.m.) and 31 (10:00 a.m.)
HBO2 playdates: March 23 (10:40 a.m., 8:00 p.m.) and 26 (10:15 a.m.), and April 6 (12:30 a.m.)
The documentary will also be available on HBO NOW, HBO GO and HBO On Demand.