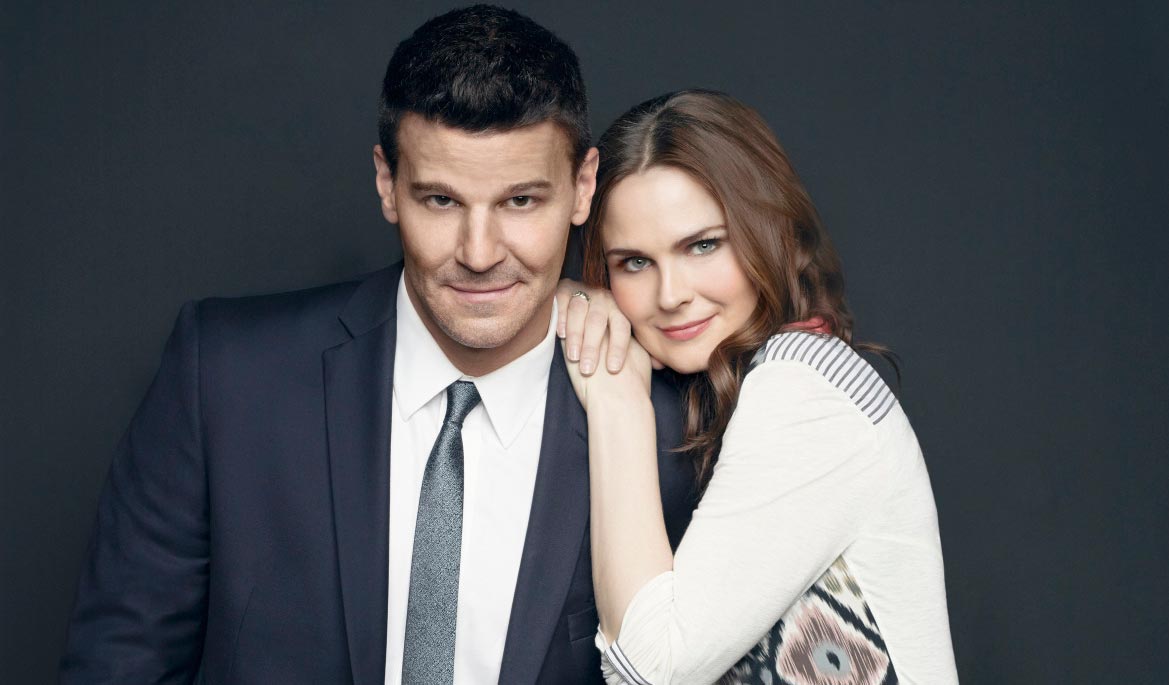 BONES, the long-running comedic procedural beloved by millions of fans around the world, will return for a final farewell 12th season on FOX
The 12-episode run will celebrate the inventive series and bring the storylines of Brennan (Emily Deschanel), Booth (David Boreanaz) and the Jeffersonian-FBI team to a close, allowing the show's loyal fans to say goodbye to these indelible characters. When BONES ends its run, the series will have completed 246 original episodes, making it one of the longest running FOX series ever.
"This is for the fans! Thank you to everyone at Fox and, of course, Dana and Gary – for all your support," said series star and producer David Boreanaz. "Thank you to Hart, Stephen, Ian [Toynton], Michael and Jonathan. Also to the crew and cast for their countless support along the way! And I couldn't have done it without you, Emily!"
"I am thrilled the show will have the ending it deserves for all of our amazing, loyal fans!," added series star and producer Emily Deschanel.
BONES returns for its spring premiere on Thursday, April 14 (8:00-9:00 PM ET/PT) on FOX. Picking up after the explosive fall finale, the all-new episode, "The Death in the Defense," finds Hodgins (TJ Thyne) eight weeks into his rehabilitation and forced to navigate life in a wheelchair. Meanwhile, Brennan and Booth investigate the death of a public defender who had multiple defendants from previous cases with motives to kill her.