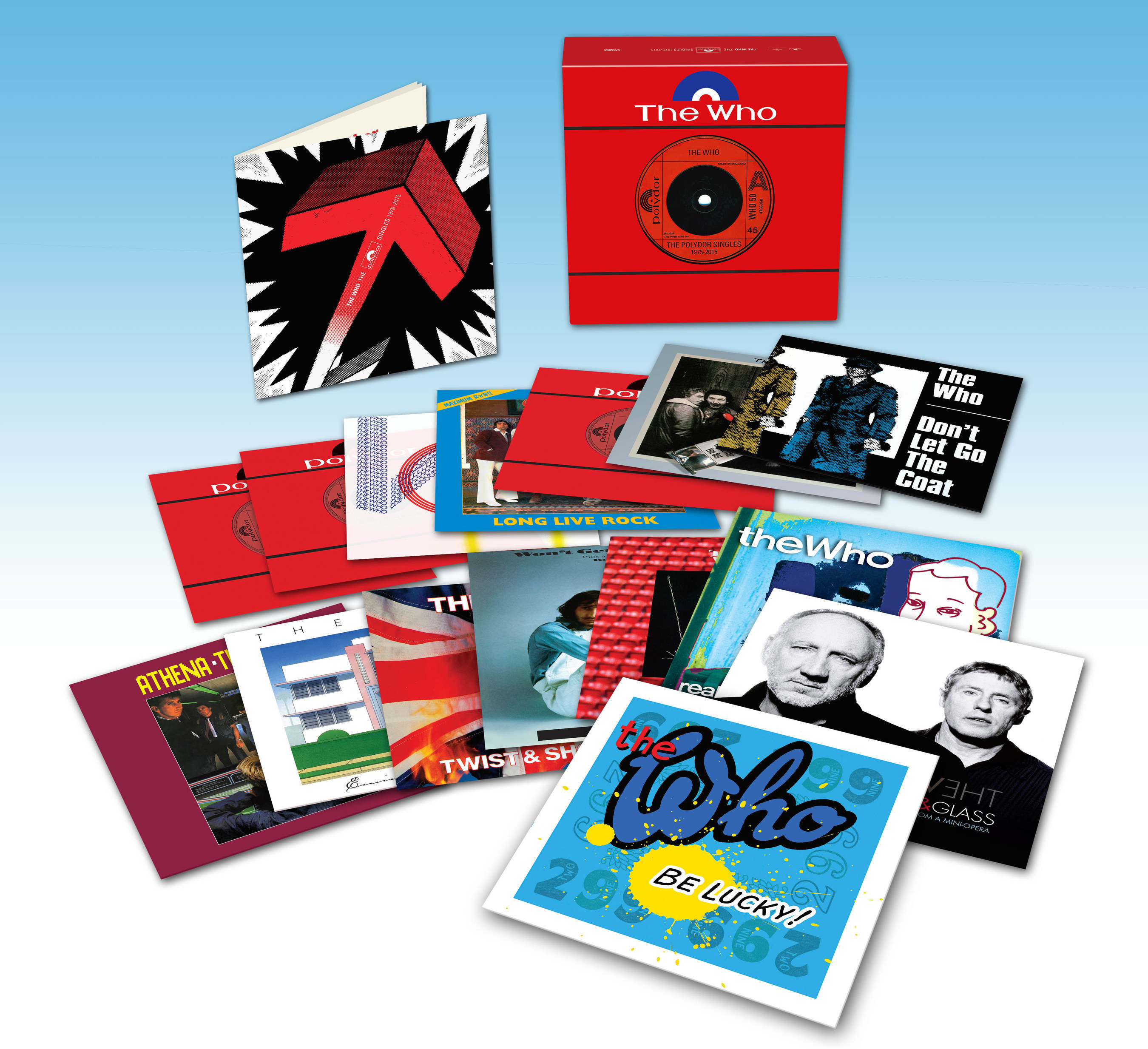 Are you a collector? The first Who release of 2016 sees the culmination of the band's incredibly well received series of 7" single box sets.
Volume 4 of the four-part set of classic Who singles covers their time on the Polydor label from 1975 up to 2015.
The three previous boxes have compiled the singles the band released on the Brunswick, Reaction and Track labels which were released to coincide with the band's 50th anniversary.
The fourth and final box set contains fifteen 7" singles from the band's Polydor Records era pressed on heavyweight vinyl with card picture sleeves reproducing the period graphics on the front and the back.
The box includes classic hits such as "Squeeze Box," "Who Are You," "You Better You Bet," "5.15" and "Long Live Rock," and is brought up to date by the inclusion of "Real Good-Looking Boy" and "Be Lucky."
Also included is the live favorite "Eminence Front," which was scheduled for release in the UK in 1982 and even got as far as having sleeves printed but was never released.
The fifteen 7"s singles are housed in a rigid 'lid-and-tray' outer box with a 7" sized 20-page color booklet with notes about each release, photos and rare period memorabilia.