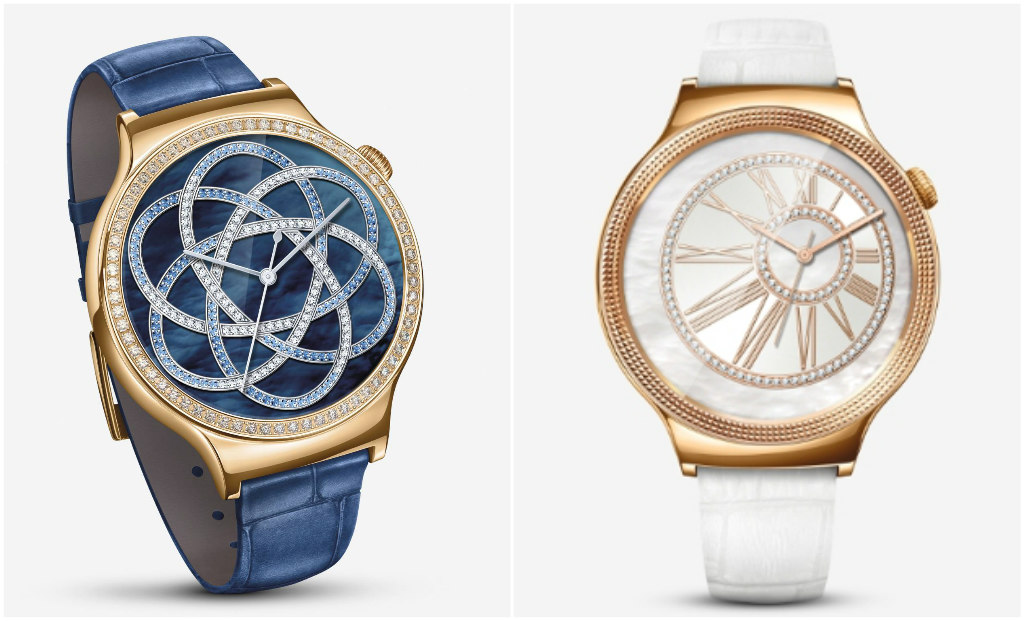 A new luxury smart watch premiered at (CES) Consumer Electronics Show in Las Vegas.
Huawei unveiled Jewel and Elegant versions of 2015's premium smartwatch. In collaboration with Swarovski's Gemstone Business, the HUAWEI WATCH Jewel and Elegant mark a new female focus for the company.
The new Jewel and Elegant editions offer two stylish options aimed at women. Featuring 68 Swarovski Zirconia dotted around the rose gold-plated case, each measuring 1.5mm in size.
Complemented by the two genuine Italian leather watch straps, available in pearl white and sapphire blue, the HUAWEI WATCH Jewel and Elegant comes pre-loaded with over 40 watch faces as on the original model, including 10 exclusive feminine designs.
With the same best-in-class specs of the original Huawei Watch, the Jewel and Elegant's classic designs, inspired by Swiss watch manufacturers, sees scratch-proof sapphire crystal (the favoured choice amongst high-end Swiss brands) coating their fully circular 44mm faces. Cold-forged stainless steel, plated in rose gold, cements both models' strength thanks to its durable nature.
Powered by Android Wear™ and both Android and iOS compatible, the Huawei Watch displays alerts for calls, texts, instant messages and emails. The Watch also features Bluetooth connectivity for wireless headphones usage, meaning you can listen to offline music downloads while you work out. With voice commands capable of controlling music as well as navigation, it's the perfect running device. A heart rate sensor accurately measures heart rates, and the 6-Axis motion sensor can track activities including walking, running and mountain climbing.
For more info visit: http://www.consumer.huawei.com